Researchers aim to help improve women's wellbeing after breast cancer
Published on: 21 June 2023
Experts at Newcastle University are developing a better way to help women make healthy lifestyle choices after breast cancer treatment.
The charity Breast Cancer Now has awarded £249,999 to a team led by Dr Sam Orange at Newcastle University.
The team will develop a programme that aims to improve women's access to nutrition and physical activity support once their breast cancer treatment is completed.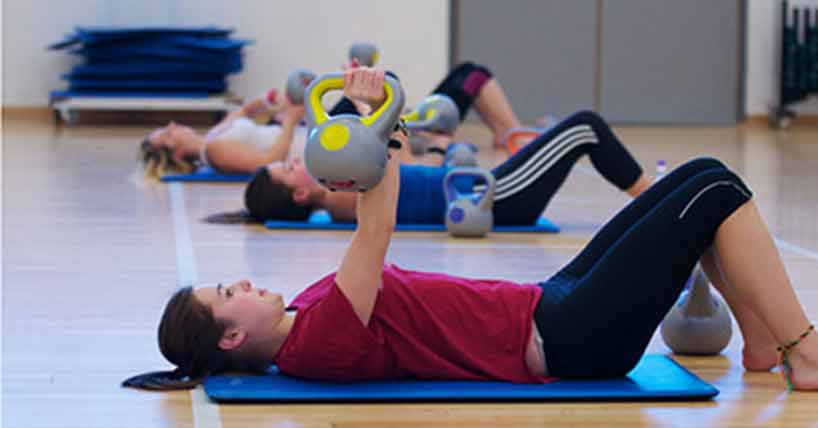 Support programme
Dr Orange said: "Surviving breast cancer doesn't always mean living well. That's why we're keen to develop a support programme that will help women with healthy eating and exercise habits after breast cancer treatment.
"We know that adapting existing services is more efficient than developing new ones from scratch and means the support programme is more likely to become part of standard care for breast cancer.
"This could help women improve their quality of life and it could even lower their risk of the disease coming back."
Adapting to life after treatment for breast cancer can be difficult, and there are few programmes available that specifically support women to stay active and follow a healthy diet after having the disease.
More women are living with and beyond breast cancer than ever before, with survival rates doubling in the last 40 years, but one in three will experience persistent tiredness after treatment, and almost half of women will experience depression and anxiety.
Scientists have known for some time that leading a healthy lifestyle after a breast cancer diagnosis can help with these symptoms. And it could lower the risk of breast cancer coming back.
The four-part study will see researchers develop a way for healthcare teams to refer women to existing community support services, as well as provide guidance on how these services could be adapted to support women after breast cancer treatment.
Dr Simon Vincent, director of research, support and influencing at Breast Cancer Now, which will fund the study, said: "Almost 55,000 women are diagnosed with breast cancer each year in the UK and these numbers are rising.
"This project has real potential to help women to adopt and maintain healthy diet and physical activity habits after treatment, with the scope to especially help women experiencing long lasting low mood or extreme tiredness.
"Whilst many women are living longer after a breast cancer diagnosis, the period after finishing active treatment can be very challenging and lonely. So it's vitally important these women get the support they need at this time to ensure they have the best possible quality of life."
The voices of patients and healthcare professionals are central to this research, and focus groups will take place to capture people's experiences both of accessing and giving this type of support.
The researchers will also work with these groups to determine how this support could be improved and how patients could best get referred after treatment.
They will ask 40 women to be referred to an adapted diet and physical activity service in the community. They'll see how women feel about the service and get the views of community practitioners and healthcare professionals.
Patient case study
Kelly Ross completed chemotherapy in May this year and has been keen to rebuild her strength through exercising.
She went to the gym regularly before her breast cancer diagnosis, and during treatment missed the positive impact it had on her mental health.
The 39-year-old, from Sunderland, said: "I've always struggled with my mental health and have relied on exercise to boost my mood.
"Since completing my treatment I've tried to go back to the gym, but I have lost all my confidence. I don't know what my body is capable of anymore and I'm self-conscious about having no hair and just one breast."
Kelly will be advising on Dr Orange's study and believes the research is incredibly important.
She added: "When you ring your bell to finish the treatment so many women are left thinking 'what now?' Your confidence is in pieces and the last place you feel like going to is the gym or an exercise class.
"I think it's important that women can come together after their breast cancer treatment and get support around healthy eating and exercise that is tailored to them.
"It would also be so helpful to meet women who have been through a similar experience or look the same as me. The groups would be so much more than support with nutrition and physical activity, it would be women sharing experiences and empowering each other to rebuild our lives."
Press release adapted with thanks to Breast Cancer Now.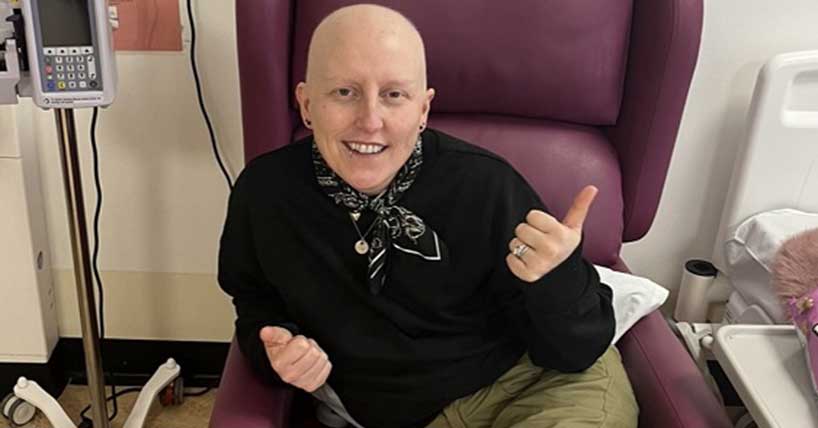 ---
Latest News