Newcastle University apprenticeships praised by Ofsted
Published on: 29 June 2023
Newcastle University's apprenticeships have been rated 'Good' across the board by Ofsted.
Skills gap
Inspectors visited the University in May and looked at the quality of education, behaviour and attitudes, personal development, leadership and management of the University's apprenticeship provision.
In their report, they said the apprenticeships help to meet a skills gap in the North East and contribute to improving access to higher education. "The apprenticeships address the need for high level digital, leadership and management skills in the regional and national workforce and economy," they state. "Apprenticeships contribute to the university's vision for social mobility and wider inclusion of those who historically may have been less likely to attend higher education."
They also said that the apprentices learn valuable new skills. "Apprentices successfully develop knowledge skills and behaviours that help them to thrive at work and benefit their employers."
They also provided examples in the report, including: "Apprentices on level 7 digital and technical solutions specialist programmes develop skills that prepare them well for life and work in an evolving digital world. They benefit from studying ethics so that they have a clear understanding of their responsibilities in developing software."
The inspection team commented positively on lecturers' proactive engagement with professional development and their deployment of effective teaching strategies.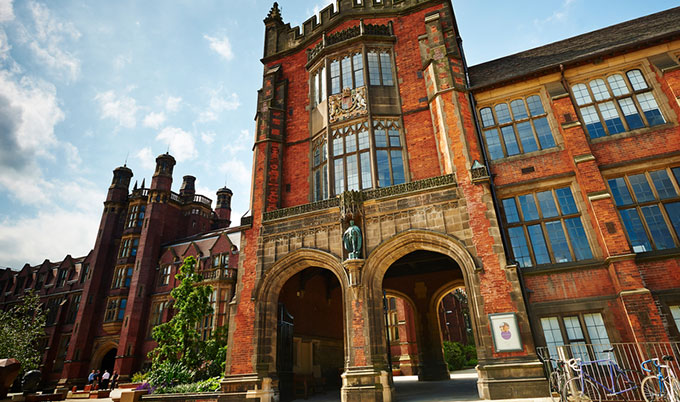 Making a difference
Professor Rene Koglbauer, Dean of Lifelong Learning and Professional Practice at Newcastle University said: "Colleagues involved in apprenticeship delivery across the University are delighted with the positive outcome following a rigorous inspection week. I am pleased that the inspectors recognised our strategic intent of making a difference to the region and its skills challenge through our apprenticeship provision.
"This accomplishment has been made possible through the strong collaboration between apprentices, their employers, and our dedicated team managing and delivering our apprenticeship programmes. We are delighted our approach of bringing on board skills coaches to further enhance our apprenticeship provision has been acknowledged as positive development since our New Provider Monitoring Visit."
Professor Chris Day, Vice-Chancellor and President of Newcastle University said: " Newcastle University has a long-standing commitment to widening participation and equality of opportunity, and I welcome Ofsted's report which recognises how our apprenticeships support this vision."
Newcastle University began delivering apprenticeships in 2019 and at the time of the inspection almost 100 apprentices were enrolled. The University offers Level 5 Operations or Departmental Manager Higher Apprenticeship, Level 7 MSc Digital Technology Solutions and Level 7 Senior Leader Apprenticeships.
The University offers three MSc Digital and Technology Solutions apprenticeship programmes with specialisms in Data Analytics, Cyber Security and Software Engineering.
---
Latest News