Childhood acute lymphoblastic leukaemia
Special Named Funds support vital new leukaemia research
Published on: 4 July 2023
A new research project has been launched that will help further understanding of childhood acute lymphoblastic leukaemia (ALL).
The project is led by Professor Anthony Moorman, from Newcastle University, and funded by families affected by childhood cancer through Children's Cancer and Leukaemia Group (CCLG)'s Special Named Fund programme.
Although treatment has progressed over the last 40 years so that nine out of 10 children with leukaemia now survive, there are still patients whose cancer comes back or doesn't respond to treatment. These cases are classed as 'high-risk', and doctors need to know more about how this happens and why.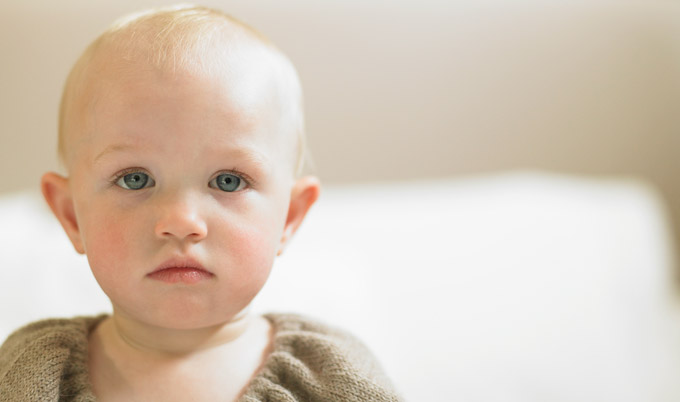 Long-term outcome
Professor Mormon's project, titled 'Long-term outcome and risk factors among children and adolescents with ALL high-risk genetics', could help doctors decide which patients need stronger treatments and which could safely have less treatment.
He said: "In the past, patients with high-risk ALL have been treated with high-dose chemotherapy and sometimes transplants. This improved outcomes for many of these patients, but the strong treatment can have serious long-term side effects.
"We need to understand more about factors that put a child at risk of relapse so that doctors can decide the best treatment for each child."
His team at Newcastle University will be looking at a huge collection of patient data, which spans 30 years, held by the Leukaemia Research Cytogenetics Group to find out which factors, like a patient's age at diagnosis or their treatment type, could be used by doctors to predict the severity of a patient's leukaemia or likelihood that it will relapse.
The new project is the first funded by the Harley James Reynold Fund. Harley was 18 months old when he was diagnosed with ALL, and he passed away just four weeks later.
Harley's mother, Chelsie, decided to set up a Special Named Fund at CCLG in Harley's memory to fund research into childhood leukaemia.
Chelsie said: "Harley was unfortunately one of a small percentage to lose his battle to childhood leukaemia, especially so quickly. He fought as much as he could and will always remain our hero.
"We chose as a family to set up the Special Named Fund to help support research to prevent families going through a tragic loss like us. No family should have to watch their child die.
"It's amazing to now see where the money is going, and being able to read about the new projects Harley's fund has supported."
'Generosity and determination'
Josh Harber's family also started fundraising for their Special Named Fund, Josh's Gold Star Fund, after the death of their nine-year-old son from acute myeloid leukaemia.
Danielle, Josh's mum, said: "We lost Josh very quickly from diagnosis - it literally came out of nowhere.
"To know this can happen and literally destroy a family so quickly, with no warning, really made me want to help fund research that might stop this happening to another family."
Talking about receiving funding from the Special Named Funds, Professor Moorman said: "I have been funded by national and local charity money for the past 30 years.
"None of the research my team has produced would have been possible without the generosity and determination of people like yourselves – thank you."
Press release adapted with thanks to Children's Cancer and Leukaemia Group
---
Latest News