student social mobility awards
Newcastle University students recognised for outstanding achievement
Published on: 13 July 2023
Two students from Newcastle University will be recognised at the fifth annual Student Social Mobility Awards for defying the odds to achieve outstanding success.
The Student Social Mobility Awards are organised by the charity upReach to recognise the incredible achievements of undergraduate students, organisations and individuals striving to improve social mobility across the UK. This year's ceremony, on 13 July, is set to be the biggest yet, with 18 awards being handed out and over 200 attendees gathering at the prestigious Mansion House, in London, to celebrate the successes of young people, schools, employers and universities.
This year, there were over 175 undergraduate nominations, with nominees hailing from 47 different universities. An independent judging panel of 14 leading representatives across the fields of education, business, technology, and the charity sector have selected the winners from the outstanding nominees.
The nominated students have managed to find success despite numerous socio-economic challenges, such as limited professional networks, juggling multiple responsibilities alongside studying, reduced access to careers support and living in areas with low job prospects. This year, 68% of nominees were the first in their family to attend university, 60% were eligible for free school meals and 35% had caring responsibilities or were previously in care.
Megan Lambert, who is a final year Politics and International Relations student, has been shortlisted for the Government, Politics and the Public Sector Award. Megan was supposed to sit her A-levels in 2020 but was unable to do so due to the Covid-19 pandemic. She received downgraded exam results due to her postcode and the school she attended.
Megan, from Bridgend, in Wales, was Youth Mayor of Bridgend Youth Council at the time and invited her MP to talk about how the pandemic had affected young people. "My MP defended the outcome during that meeting, saying that the algorithm was right to downgrade me for going to a state school, because I probably would have done worse than someone who went to private school," Megan said. "This is one of the first times I explicitly remember classism towards me.
"When I was told that I had been nominated for a SSMA, I felt incredibly humbled. You never do what you do for awards or praise, but to just receive the recognition for years of hard work meant so much to me.
"I hope these awards will start the conversation with more people and organisations about social mobility. Hopefully this will lead to organisations being more aware and setting it onto their responsible business agenda, so that social mobility is considered at every level of someone's career."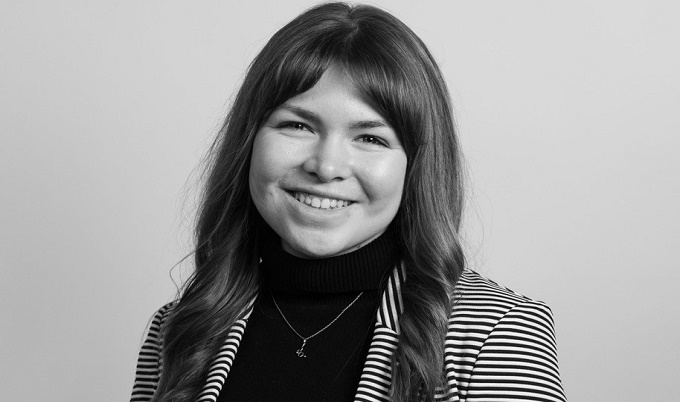 Also nominated is Anthony Welsh, who is shortlisted for the Technology award. Anthony, from Hebburn, in South Tyneside, is currently on a placement year in industry as a Software Developer and will be starting the final year of his Computer Science degree at Newcastle University in September. Anthony was aware his socio-economic background could potentially put him at a disadvantage. However, he has used his passion for technology and engineering to pursue his degree.
Anthony said: "I'm over the moon to be considered for this award. It is an honour to be acknowledged in this way.
"The recognition of the preparation, hard work, and perseverance it's taken to get this point means an incredible amount to me. I want to set an example for others from similar backgrounds to make that journey and seek support to overcome those barriers.
"We need more diversity across industries, people with regional accents, people from working class backgrounds achieving excellence. This is fundamental to social mobility. When you can't see someone who looks, speaks, or comes from a similar background as you in positions of influence, you can feel alienated.
"I hope the impact of these awards will help to pressure government and convince organisations to continue to invest in charities, social enterprises, and diversity, equality and inclusion initiatives. It's in their interests to untap the potential that is out there."
The UK faces a persistent social mobility problem as demonstrated by recent research from the Social Mobility Commission, which revealed that "people from professional family backgrounds are 80% more likely to enter professional jobs compared to their less-advantaged peers".
Nick Bent, CEO of upReach - the charity behind the Student Social Mobility Awards comments: "In the current economic climate, events like the Student Social Mobility Awards are more important than ever before. By spotlighting individuals who have, in spite of their socio-economic background, overcome immense challenges to succeed in their chosen career path, we can provide vital role models for the next generation. Equally, it is a wonderful opportunity to celebrate the individuals and organisations working exceptionally hard to transform social mobility across the UK."
The 2023 awards have been generously supported by Platinum Partner Bank of America, Gold Sponsors FactSet, the Royal Academy of Engineering and Slaughter and May, and Bronze Sponsors MSD, TOTUM and the Wellcome Trust. Their sponsorship will not only cover the costs of hosting the awards ceremony but will also enable nominees from all over the UK to attend with their travel and accommodation costs covered.
Press release adapted with thanks to upReach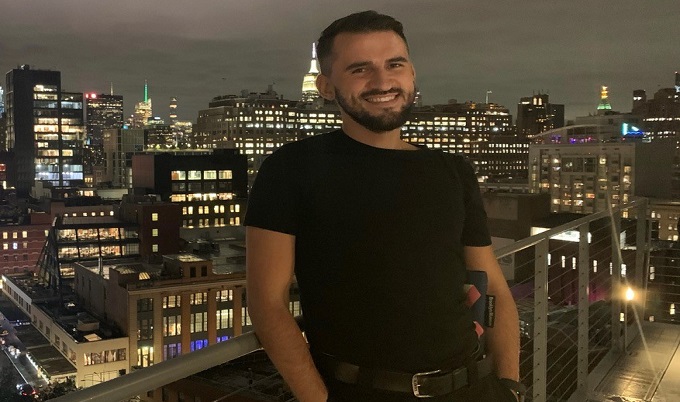 ---
Latest News