Matt Rugg: Connecting Form
Published on: 25 August 2023
From 23.09.23 to 13.01.24 at Newcastle University's Hatton Gallery
First major retrospective
Connecting Form is the first major retrospective of the work of Matt Rugg (1935 – 2020), a highly regarded British sculptor and teacher who was at the forefront of radical changes in art education in the UK during the last three decades of the 20th century.
The most comprehensive exploration of Rugg's practice to date, Connecting Form is accompanied by the first monograph devoted to his life and work, Matt Rugg: The Many Languages of Sculpture, published by Lund Humphries, written by Michael Bird with Connecting Form curator, Dr Harriet Sutcliffe and with a postscript by Phyllida Barlow. Newcastle University's Hatton Gallery will also premiere a new commissioned documentary film about Rugg, How To Be An Artist, by Gary Malkin, featuring interviews with leading artists and former students.
Matt Rugg's work occupies a distinctive place, somewhere between abstract sculpture, painting and drawing, creating a language that is uniquely its own. Continuously experimental and often rendered in found industrial materials, there is a simple and effortless beauty to Rugg's work which belies the subtle sophistication with which he explores the interrelationship between two and three dimensions.

Friend and colleague, Phyllida Barlow, perfectly captures what it is to encounter Rugg's work: "For me, this is how I experience so much of Matt's work … existing as things in themselves, defying explanation, separate from the world around, but irrefutably as substantial and as real as a stencilled hand in a Spanish cave from 20,000 years ago and surely offering answers for which the questions remain, thankfully, a mystery"1.


Connecting Form will present more than 80 sculptures, paintings and drawings made over 60 years, including many previously unexhibited works with several loans from major public collections, including Tate, Arts Council, The British Council, Leeds City Art Gallery and numerous private collections. Displayed near Kurt Schwitters' Merzbarn installation, Connecting Form is a unique opportunity to reassess Rugg's work, presented as a series of thematic explorations across all four exhibition spaces at The Hatton Gallery.
Curator, Dr Harriet Sutcliffe comments: "There is a consistency in Rugg's language, rhythm and motif that runs throughout his work. From industrial landscapes to music, grids, design, and architecture, to found objects, materials and maps - the simplicity and complexity of line and form are themes that riveted Rugg's imagination."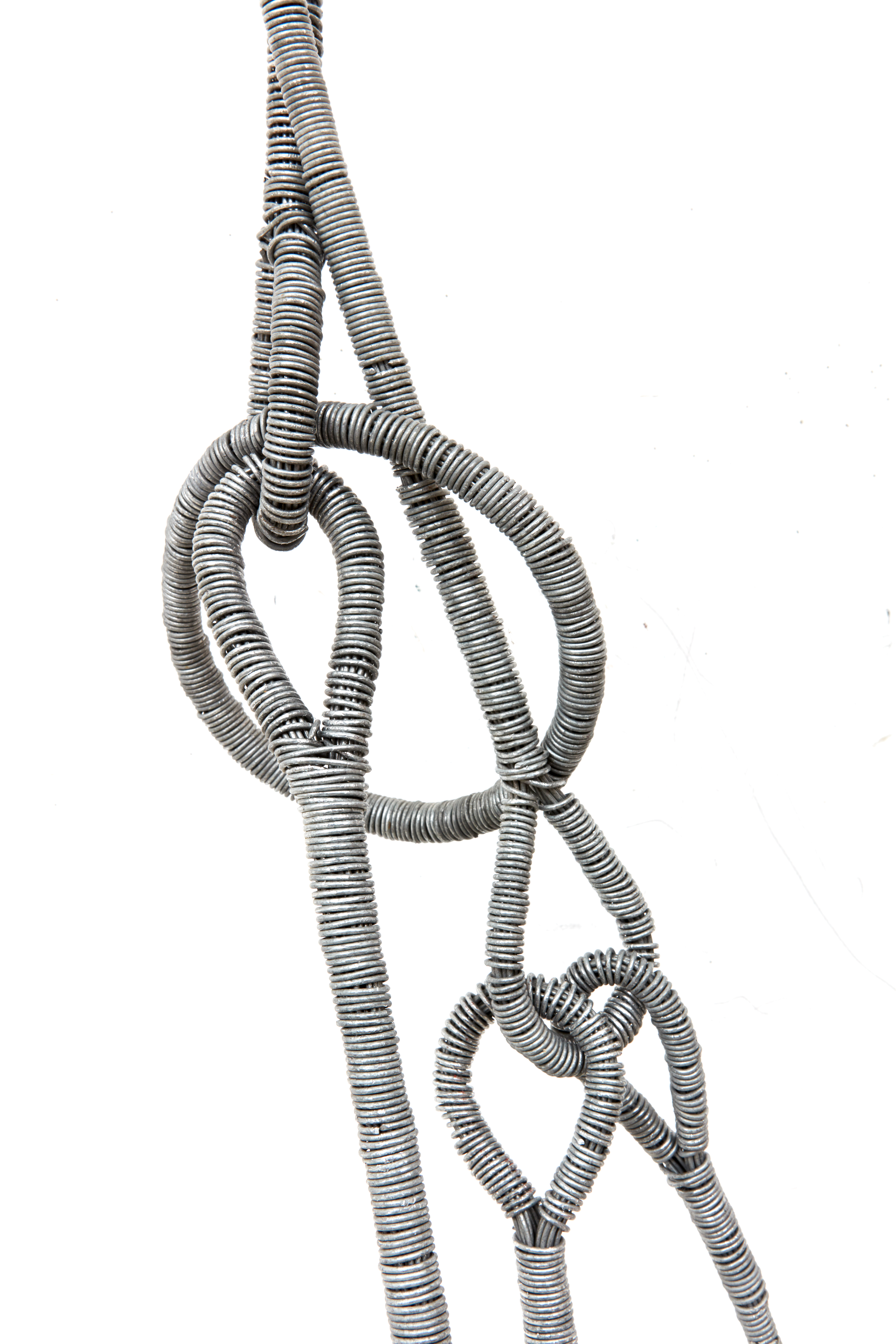 Revolutionary approach
Rugg was a student and then teacher on the revolutionary, Basic Course (Basic Design) led by Victor Pasmore and Richard Hamilton at Kings College, Durham University (now Newcastle University) in the 50s and 60s. An award-winning artist with numerous solo and group shows in the 60s, including New Art Centre, London (1963, 1966, 1970) and British Sculpture in The Sixties, Tate Gallery, London (1965), Rugg largely withdrew from exhibiting up until the 2000s, instead focussing on teaching and developing his studio practice. Rugg was an inspirational teacher at Chelsea School of Art (1965-1994) where he taught alongside George Fullard, Phyllida Barlow and Shelagh Cluett. It is hard to underestimate the importance of his understated but revolutionary approach on a generation of former students, including Laura Ford.
"What you got from Matt is how to be an artist… That you went to the studio every day, and you made your work, and it didn't matter if you had a show on or whether you were famous and got a lot of shows or not. Or nobody was interested in you at all. But that's what you did, you are an artist, and you went to work." Laura Ford.
It is a particularly fitting memorial to the life and work of Matt Rugg that this exhibition should be presented at Hatton Gallery, part of Newcastle University, which played such an important role in all aspects of his practice as an artist and teacher. Established in 1923, the BA Fine Art Degree at Newcastle was the first in the UK and Fine Art @100 will celebrate this important milestone in art education with a programme of workshops, learning and outreach.
1. From Phyllida Barlow's opening speech at Matt Rugg, Early and Late Works, New Art Centre, Roche Court Sculpture Park, 12 November 2022.
Matt Rugg: Connecting Form was made possible with the support of the Henry Moore Foudantion, Lund Humphries, Tyne and Wear Archives and Museums, Newcastle University and the Hatton Gallery.
Photograph of Matt Rugg by Saranjit Walia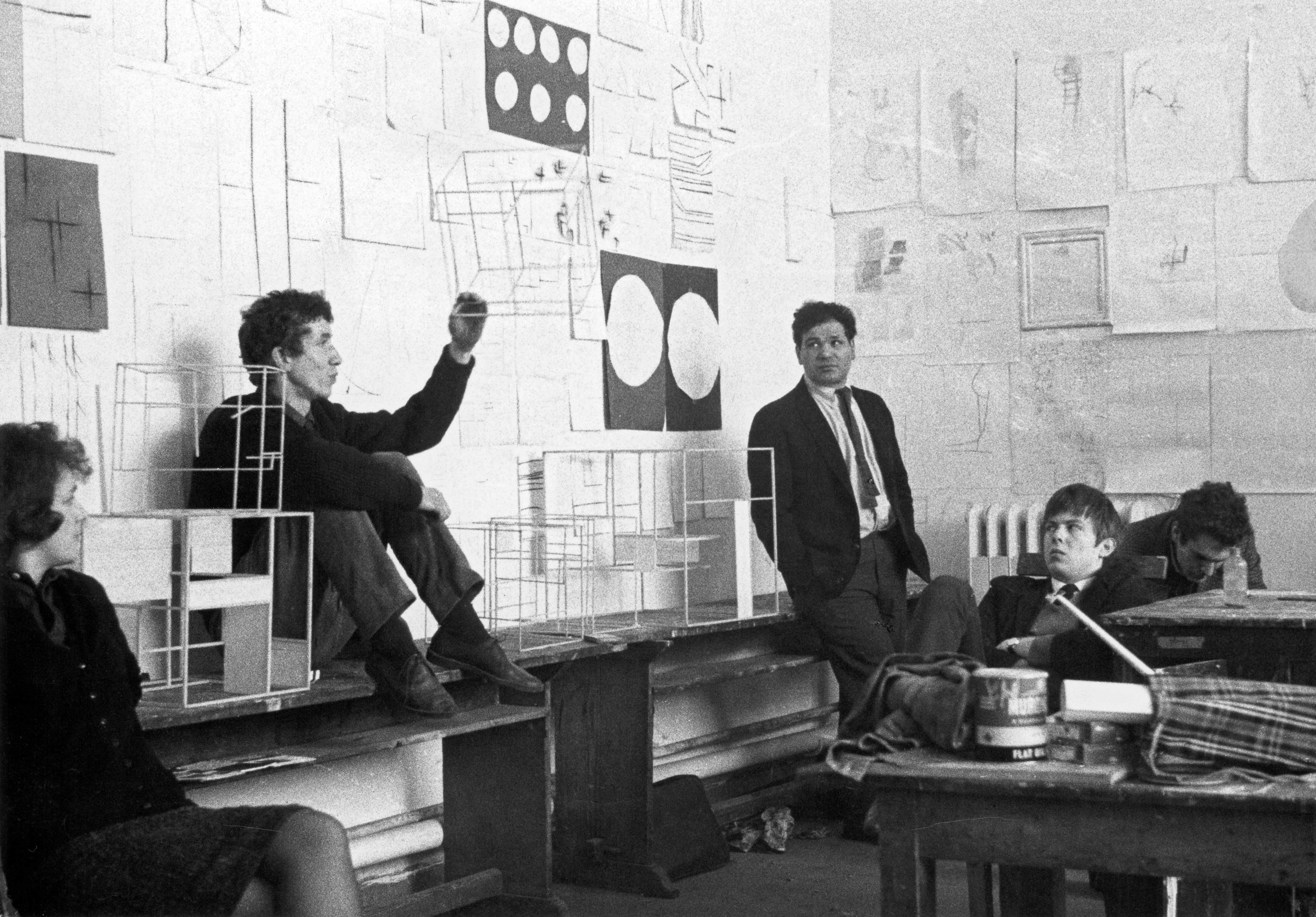 ---
Latest News