Francis Arthur Bainbridge
Cardiac and exercise physiologist honoured with commemorative plaque
Published on: 29 September 2023
The Physiological Society has dedicated a commemorative blue plaque in honour of the outstanding cardiac and exercise physiologist, Francis Arthur Bainbridge.
The plaque is displayed at Newcastle University's Faculty of Medical Sciences.
Francis Arthur Bainbridge (1874 - 1921) is best known for the work he conducted whilst in Newcastle showing how heart rate is controlled. In 1915, he reported that an increased volume of blood returning to the heart caused chamber distension and a resultant increase in heart rate. This phenomenon has become known as the "Bainbridge reflex".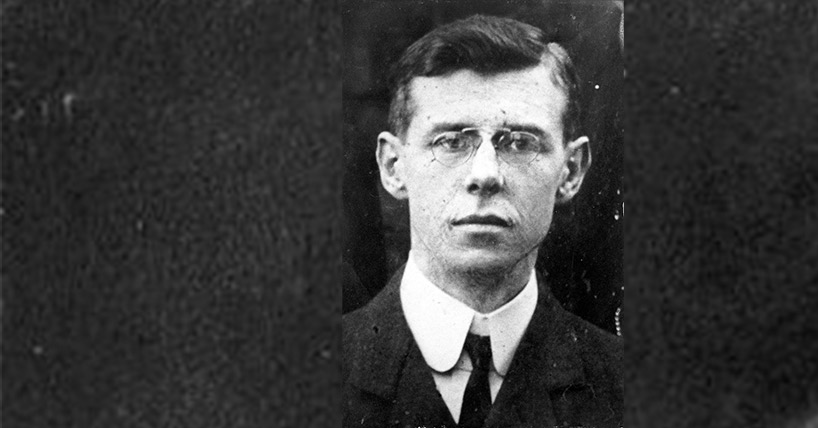 Pioneering work
As well as his pioneering work in exercise physiology, Francis uncovered the mechanism of lymph formation (a fluid that flows through the body's immune system) and made important contributions to the functional mechanisms of the gall bladder.
He also provided new insight into the different strains of salmonella bacteria that can cause typhoid fever and paratyphoid fever.
Professor David Burn, Pro-Vice Chancellor for the Faculty of Medical Sciences, Newcastle University, unveiled the plaque. He said: "It is an honour to unveil this plaque dedicated to Francis Arthur Bainbridge, who made important contributions to cardiac physiology and beyond whilst at Newcastle.
"He is most famously known for the 'Bainbridge reflex', which remains a fundamental principle in cardiac physiology today."
The unveiling of the plaque included talks from academics from Newcastle University and University of Manchester.
Professor David Thwaites praised the quality of physiology education and research at Newcastle University before the talks delved into the curiosities around health.
Professor David Eisner discussed the invisible 99% of cytoplasmic calcium, then into revelations about the retinal neurovascular unit with Mona Albargothy.
Dr Faye McLeod explained how human brain tissue can be used to model early-onset genetic epilepsies and the talks were concluded on a timely topic of human's physiological responses to extreme environmental heat by Dr Owen Jeffries.
'Remarkable contribution'
Following the plaque unveiling, Professor David Attwell, President of the Physiological Society, said: "We are honoured to be at Newcastle University to unveil this plaque to remember Francis Arthur Bainbridge, and his remarkable contribution to exercise physiology, as well as his interest in understanding the secrets of our body's organs and systems.
"The Physiological Society's Blue Plaque scheme raises the visibility of physiology. It gives the wider public an insight into the positive role that 'the science of life' plays in their everyday lives.
"We hope these plaques will spark curiosity and help inspire new generations to get involved in the physiological sciences."
By celebrating Francis Arthur Bainbridge, The Physiological Society reiterates its dedication to acknowledging key figures in the discipline, acting as a reminder of our scientific roots and that physiology continues to change the world.
---
Latest News