Net Zero hydrogen production
New £14.1m global initiative to transform Net Zero hydrogen production
Published on: 18 September 2023
Newcastle University is part of the UK's collaboration on an international partnership to make low-cost, large-scale, Net Zero hydrogen production a reality.
The Global Hydrogen Production Technologies Center (HyPT) is a £14.1 million five-year project led by Cranfield University, Arizona State University, the University of Adelaide and the University of Toronto, which seeks to accelerate Net Zero hydrogen technologies to make it available at low cost - approximately one dollar per kg of hydrogen.
UK Research and Innovation has distributed £6.2 million of funding to UK HyPT partners through their Building a Green Future fund and International Science Partnerships Fund.
This Global Center will provide broad coverage of all major technologies for net-zero hydrogen production to de-risk the global challenge of cost reduction and scale-up. The Center has integrated research spanning from materials and devices to systems and applications.
Researchers at Newcastle University will lead the UK low temperature (below 200°C) electrolyser development focusing on improving performance, reducing cost and extending lifetime while using earth abundant materials.
Professor Mohamed Mamlouk, Professor of Electrochemical Engineering Science at the School of Engineering, is the Newcastle University lead.
He said: "It is exciting to be part of global team with complementary expertise accelerating research into affordable and sustainable hydrogen generation and adaption. It is encouraging to see global momentum behind adapting hydrogen for decarbonisation. We will need diverse number of technologies and solutions to ensure the sustainability of supply chain and materials used and ability to manufacture at scale. Our efforts will focus on cross disciplinary science-engineering approaches targeted at development of polymeric membrane-based electrolysers from materials to system."
Other UK partners include Imperial College London, the University of Cambridge, and the University of Birmingham.
Crucial role of Net Zero hydrogen in meeting Paris climate targets
Large-scale hydrogen production with Net Zero emissions of greenhouse gases is essential to meet the Paris Agreement's climate targets and limit global warming to 2˚C. Net Zero hydrogen enables the decarbonisation of many energy-intensive industries such as ammonia, steel, cement, aluminium, transportation, and energy storage. But Net Zero hydrogen is currently several times more expensive than hydrogen produced from fossil fuels, which hinders its widespread adoption.
HyPT seeks to develop three major Net Zero hydrogen production technologies:
1. water electrolysis where electricity is used to split water into oxygen and hydrogen
2. methane pyrolysis where a natural gas is heated to a high temperature and splits into hydrogen and solid carbon
3. photocatalytic solar water splitting where sunlight is used help water break apart into oxygen and hydrogen.
The Center will develop breakthroughs in these technologies while assessing their impacts on local communities and ecosystems so that the Net Zero hydrogen economy develops in an ethical manner.
Arizona State University will lead the water electrolysis work while the University of Adelaide will lead the photocatalysis theme, and the University of Toronto will lead the methane pyrolysis studies.
Dame Ottoline Leyser, UKRI CEO, said: "UKRI's Building a Green Future Programme aims to harness the power of research and innovation to tackle hard-to-decarbonise sectors in our economy. We are excited to be partnering with our sister organisations in the US, Canada and Australia to accelerate progress toward this crucial goal.
"Our combined investment in Global Centers enables exciting researcher and innovation-led international and interdisciplinary collaboration to drive the energy transition. I look forward to seeing the creative solutions developed through these global collaborations."
For more information on HyPT please the HyPT website.
Adapted with thanks from Cranfield University.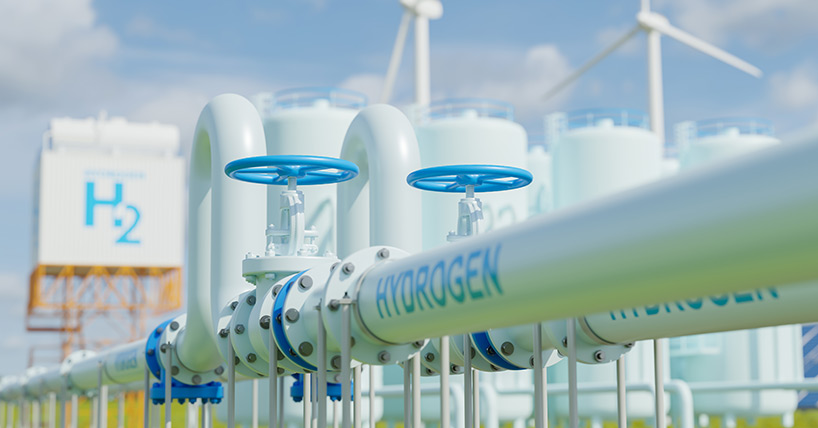 ---
Latest News