Richard Dawson Fellowship
Professor Dawson elected as Fellow of the Royal Academy of Engineering
Published on: 20 September 2023
Professor Richard Dawson has been recognised for his significant contribution to quantifying and managing climate change risks.
He joins a group of 60 new Fellows, eight International Fellows and five Honorary Fellows, each of whom has made exceptional contributions to their own sector, pioneering new innovations, leading progress in business or academia, providing high level advice to government, or promoting wider understanding of engineering and technology.
Professor Richard Dawson FREng is Professor in Earth Systems Engineering and Director of Research and Innovation, School of Engineering, Newcastle University. He is an outstanding engineer, internationally recognised for his work on climate change adaptation of cities and infrastructure.
His research is at the forefront of developing new approaches to quantifying and managing climate change risks. He has pioneered the development of national and international maps of climate risk, and enabled engineers to factor climate change impacts into infrastructure design and urban planning. These approaches have been widely adopted by industry and governments, and he plays a leading role in policy as recognised by his appointment to the UK's Climate Change Committee and the Intergovernmental Panel on Climate Change.
Professor Dawson said: "I am extremely honoured to be elected as a Fellow of the Royal Academy of Engineering. I have been very fortunate to work with highly skilled and passionate students, colleagues and friends who share my ambition to improve the resilience of our infrastructure and cities. I look forward to working with other Fellows to ensure engineers are at the heart of tackling the impacts of climate change and to further the recognition of the profession."
Professor Stephanie Glendinning, Pro-Vice-Chancellor, Faculty of Science, Agriculture & Engineering at Newcastle University, said: "We are delighted to celebrate Richard's well-deserved recognition, a testament to the outstanding quality and impact of his work throughout the years.
"He joins an esteemed community of leading engineers, including other Fellows at Newcastle University, and we excited to continue strengthening our links with the Academy."
This year's new Fellows continue to reflect the Academy's ongoing Fellowship Fit for the Future initiative announced in July 2020, to drive more nominations of outstanding engineers from underrepresented groups ahead of its 50th anniversary in 2026. This commits the Academy to strive for increased representation from women, disabled and LGBTQ+ engineers, those from minority ethnic backgrounds, non-traditional education pathways and emerging industries, and those who have achieved excellence at an earlier career stage than normal.
The new Fellows will be formally admitted to the Academy at a special ceremony in London on 28 November, when each Fellow will sign the roll book. In joining the Fellowship, they will lend their unique capabilities to achieving the Academy's overarching strategic goal to harness the power of engineering to create a sustainable society and an inclusive economy for all.
Professor Sir Jim McDonald FREng FRSE, President of the Royal Academy of Engineering, says:
"Engineering is everywhere, but nowhere the same, and our new Fellows represent the great breadth and diversity of engineers who are striving to address some of the world's most complex challenges – benefiting society and the economy in the process. From next generation power networks and water systems to quantum computing and artificial intelligence, our new Fellows are shaping the future.
"We live in an era of rapid change across our communities, our country, and of course our planet. Today we welcome to our Fellowship an inspiring group of people who are harnessing their creativity, courage and commitment to drive positive change in the world around us and we look forward to their contribution to our work."
Read about the Fellows elected in 2023
Adapted with thanks from the Royal Academy of Engineering.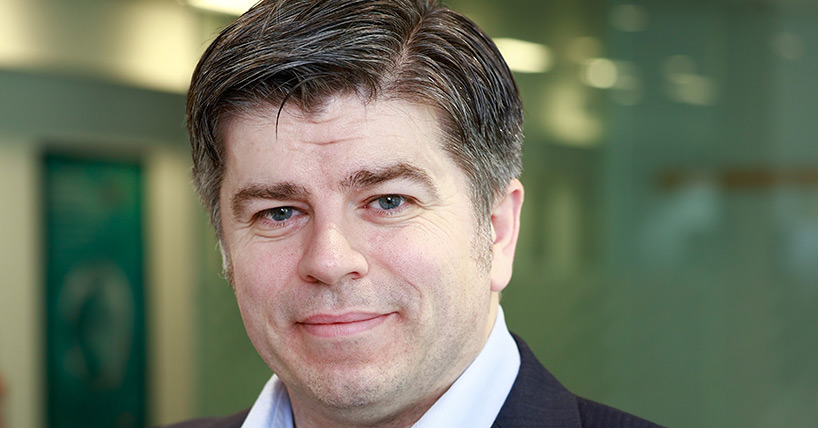 ---
Latest News