New national service launched to support researchers
Published on: 2 October 2023
NIHR has launched a new national service to support researchers at every stage of their research journey.
Newcastle University has received almost £9 million to lead a Research Support Service (RSS) Hub and a further £22 million to lead an RSS Specialist Centre for Public Health.
The RSS will provide researchers, especially those applying for and in receipt of NIHR funding, with free access to support, advice, and expertise for their studies.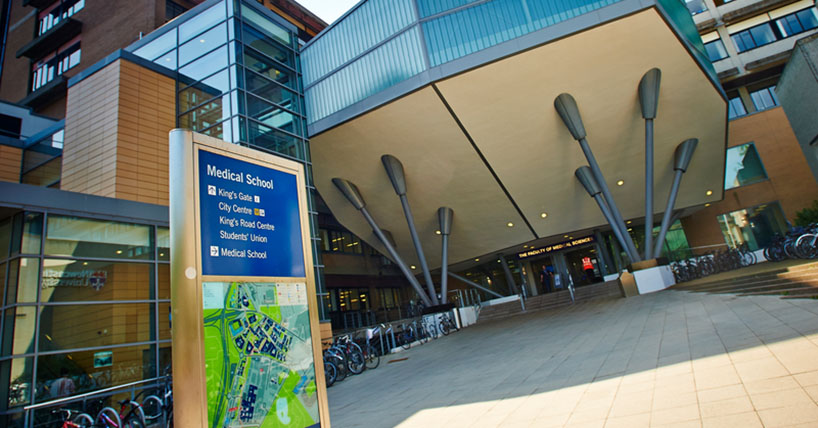 Public health focus
It will offer seamless support for all researchers in England working across the remit of the NIHR, from pre-application through to post-application phases.
Professor Dawn Teare, Co-Director of the Newcastle and Partners hosted RSS Hub, said: "We are delighted to have received this substantial award from the NIHR to fund research design and increase research capacity.
"This will bring a key focus in public health, alongside clinical medicine, social care and primary care, and the development of high-quality research across each of these areas regionally and nationally."
The NIHR RSS is delivered collaboratively through eight RSS hubs across England. Each hub is a partnership of research groups and organisations.
After contacting an RSS Hub, researchers will be referred to experts within the network who are best placed to provide the support they need.
Professor Helen Hancock, Co-Director of the Newcastle hosted RSS Hub, said: "We will provide responsive, seamless access to expertise from internationally recognised groups of methodologists, and from a wealth of research infrastructure, including Newcastle Clinical Trials Unit."
The RSS will direct supported researchers to the Study Support Service when appropriate, including to attribute study activities at the funding and approvals stage using the national standard of the Schedule of Events Cost Attribution Tool (SoECAT).
Nationwide service
Meanwhile, the RSS Specialist Centre for Public Health is a nationwide service and will work with local authorities and other organisations to support public health research.
Professor Ashley Adamson, Director of a new RSS Specialist Centre for Public Health, hosted by Newcastle University and partners, said: "I am excited to be part of this significant new investment to support the developing research structures and research capacity outside of the NHS.
"We are building an expert team in Newcastle and in three satellites across England. We will work with local authorities and others to develop and deliver this service to support growth in public health research to gain evidence where it can have most impact on the health of the communities they serve."
An NIHR RSS National Collaborative Strategic Lead Function will be established during 2024 to provide strategic leadership across all the hubs. This will also allow the RSS to benefit from central coordination and operational efficiencies across the RSS.
Professor Marian Knight, Scientific Director for NIHR Infrastructure, said: "At NIHR we know that funding the best health, public health and social care research requires effective support for researchers to help develop their projects and ensure they lead to real impact for patients and the public.
"The RSS will allow us to offer comprehensive expert support at all stages to researchers all over England, to ensure that publicly funded research is the best it can be."
---
Latest News