Careers with a Media or Journalism degree
Find out the skills you'll gain, how your degree will help prepare you for your future career, and the sorts of jobs our media and journalism graduates go on to do.
What skills will I develop during my degree?
You will develop a variety of skills that are extremely useful for media and journalism careers such as critical analysis, research, teamwork, flexibility, a creative and independent approach to tasks, and the ability to work to a brief and meet deadlines.
You will also be exposed to a broad commercial and cultural awareness of the media and creative industries, both from academic staff and media practitioners.
Our courses focus on the communication of information across a broad range of subjects from the highly practical to the theoretical, so you'll be beneficial to any organisation.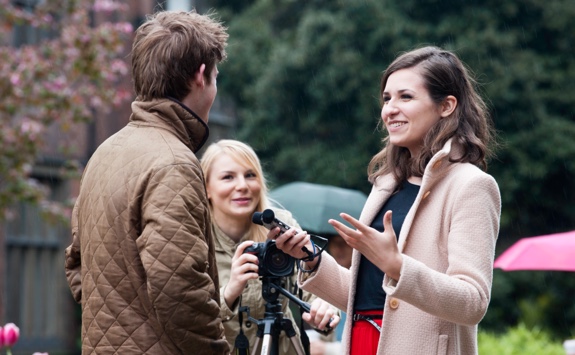 What kind of jobs can I get after I graduate?
Our graduates have followed a variety of career paths in the industry, such as:
print, online, broadcast, and multimedia journalism
broadcast production
social media editing and planning
script-writing
public relations, communications, and market research
advertising
Graduates have gone on to have careers in media with roles across a range of industries for organisations such as:
The Financial Times
Pickle Jar Communications
Royal Bank of Scotland
St James's Place Wealth Management
Northern Powergrid
Daily Mail
To find out more about possible journalism and media careers and how to pursue them, see this Media, Creative, and Cultural occupation resource by our Careers Service.