Postgraduate study in Museums, Galleries and Heritage
Full and part-time postgraduate degrees in the fields of Museums, Galleries and Heritage
Who we are
Teaching and research are at the heart of what we do in Media, Culture Heritage. So whether you're looking to break into the sector, skill-up, or want to explore - we have an option that's right for you.
We offer:
Master's degrees, where you'll join a taught programme that includes work placements, soft skills training, and industry projects
Research degrees, where you'll direct your own research, working towards a PhD or MPhil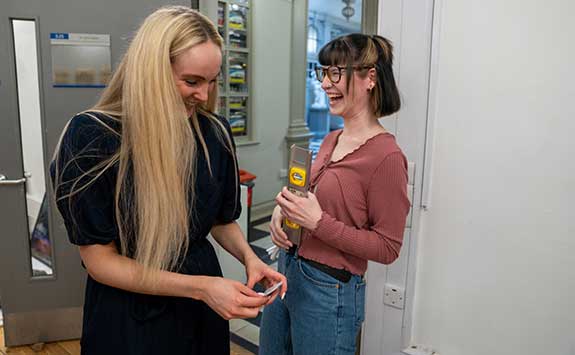 We have an experienced team of researchers and practitioners. They who will mentor you to a deeper understanding of the world and your chosen profession. They will also guide you through multi-media practice-based experience.
You'll explore how organisations work, how the sector works, and with day-to-day working practices. Our programmes give you a broad understanding and experience of your chosen sector. We don't sacrifice depth of understanding or academic rigour.
Meet our people
Our knowledgeable team of lecturing staff teach our three degrees.
Our team also includes a dedicated technical team who will support you with your projects and practical specialists in museums and galleries from across the School of Arts and Cultures. All have professional backgrounds and years of experience in industry.