Work opportunities for SELLL students
21 April 2023
Work opportunities for SELLL students
Are you passionate about SELLL? Looking for paid work experience that fits around your studies? Then we want to hear from you! We are looking for SELLL students to undertake paid work alongside your studies.
We are recruiting Café Assistants to work alongside our current Café Leader to run the SELLL Café in the Percy Foyer.
Our Student Blogger Team will run the Careers blog and the School instagram (@ncl_english) whilst contributing to the SELLL Learning Community.
Our Student Leadership Programme offers SELLL students flexible work to help us to run our Open Days and Offer Holder Days.
The deadline for all applications is 2nd May at 5pm. All interviews will be held in the week commencing 9th May.
Student Leadership Programme
We are looking to recruit energetic and ambitious students from the School to help on a range of student-focused tasks across the year. You will mostly be helping out at recruitment events such as Open Days and Offer Holder Days. The role is completely flexible and you choose if and when you work.
The hourly pay for this role is £12.43.
Please find the full role description here: Student leader role document
We asked Jay Barber, a Stage 3 Q302 student, what she enjoyed about being involved in the Student Leadership Programme:
"I really recommend working as a Student Leader in SELLL alongside your studies! I joined this year and have worked multiple Open Days and Offer Holder Days alongside other students and staff. On these days, your key responsibility is to talk to prospective students and their families / guests about university life, answering any questions they have and ensuring their day goes smoothly. As long as you're friendly and approachable, you're a great fit for the role – and if you're at all nervous about public speaking, remember that the prospective students (and sometimes their parents) are a lot more nervous than you. I've been able to chat about the modules I've loved (and some I didn't), my favourite food places in Newcastle, and offer some advice to students whose position I was in just a few years ago. 
The role is extremely flexible and a great way to earn a bit of money while building your CV. Everyone involved in SELLL is so kind and helpful – especially Meg, who has been an absolute gem and so supportive throughout every event. I'd definitely recommend applying for the role, you'll be surprised how fun you find it!"
You can apply for the Student Leadership Programme here.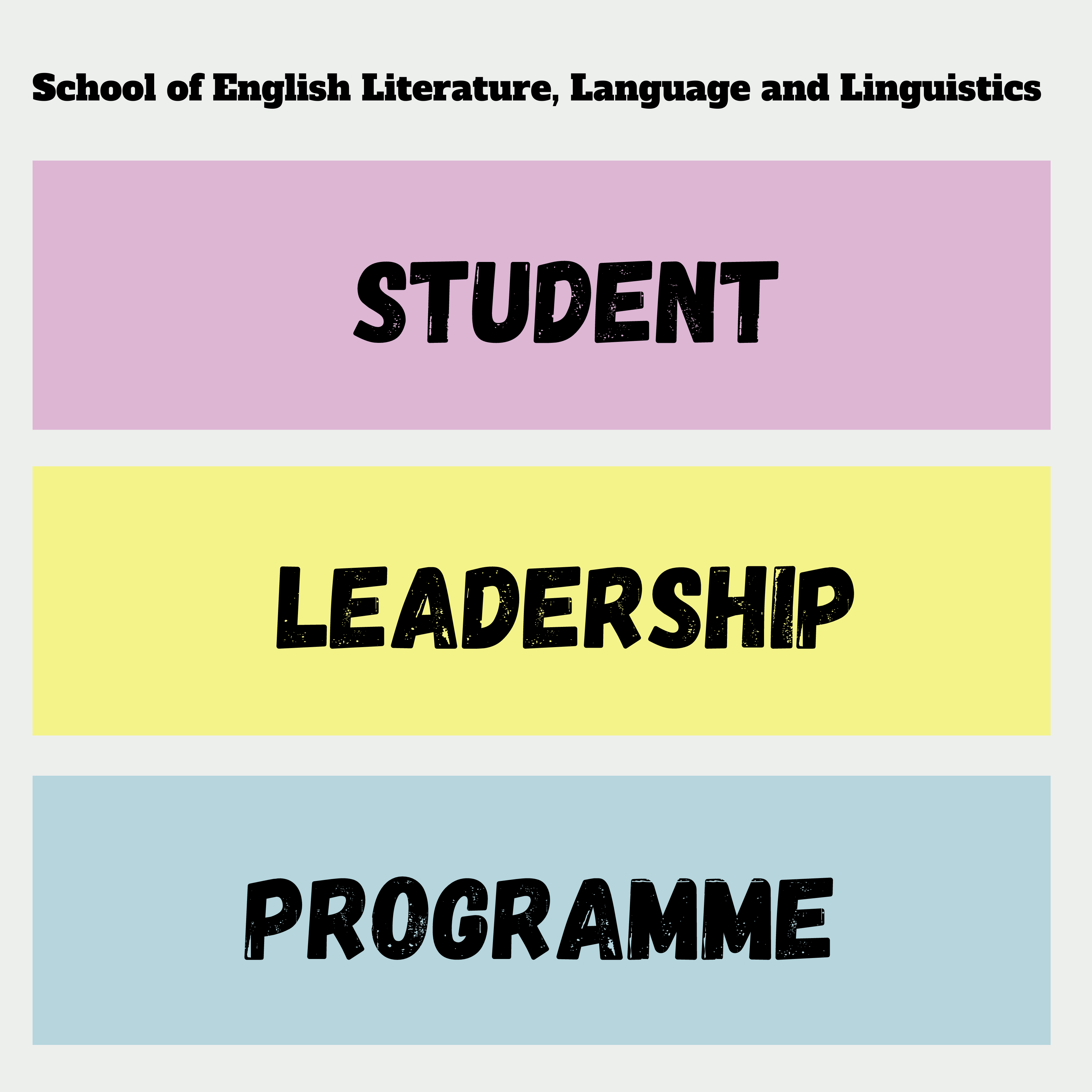 Student Blogger Team
We are looking for three students with skills and experience in social media, blogging and/or communication to join the SELLL Student Blogger Team. Primarily working on the SELLL Careers blog and Instagram (@NCL_English), successful candidates will be helping to promote opportunities to help SELLL students start to shape their careers beyond university and contributing to the Learning Community that we have in Percy. They will be motivated, energetic and able to connect with others using a friendly yet informative tone.
The hourly pay for this role is £12.63.
You can find the full role description here: Student Blogger 23-24 Role Description
We asked Liv Gibson, Stage 3 English Language and Literature student, what she enjoyed about her time working with the Student Blogger Team:
"Being a student blogger allowed me to gain and develop many creative skills, from article writing to digital content creation. This role is diverse and dynamic; I enjoyed writing fun and interesting articles to be featured on the SELLL careers blog, as well as creating visually engaging content for Instagram and Facebook, such as posters, reels, and stories.
I have also thoroughly enjoyed working in a small team of creative individuals, sharing ideas, and working together to plan and create content for the blog and the School of English social media pages. Attending Student Staff Committee meetings has allowed me to improve my social skills and feel much more involved in the wider SELLL community.
As someone who is hoping to access a career in the creative industry, being able to learn and develop digital content creation skills has been incredibly useful. The experience I have gained through working as a student blogger has proved invaluable to me in searching and applying for post-graduate job opportunities."
You can apply to be a part of the Student Blogger Team here.
Café Assistants
We are recruiting a team of 3 Café Assistants to work alongside the current Café Leader. The SELLL student café is a space where students can socialise, read, write, collaborate on group work and grab a coffee/snack. The café is available to students and staff alike and will be run by the Café Leader alongside a team of Café Assistants. 
The hourly pay for this role is £12.43.
You can find the full role description here: Café Assistant 23-24 Role Description
Check back soon to see what our current Café Assistants love about working in the SELLL Café!
You can apply for the role of Café Assistant here.