Research Project Title:
Choices of the Oppressed: Writing Choice-Based Fiction Using Theatre of the Oppressed Methods to Enable Muslim Minorities and Challenge Majority Assumptions
Supervisors:
Prof Preti Taneja, Prof Neelam Srivastava + Prof Jo Robinson
Contact Details:
Email: j.kausar2@newcastle.ac.uk
Research Interests:
Islamophobia
Hate speech
Fake news
Stereotypes
Conspiracy theories and how they spread
Biased media outlets' role in spreading and reinforcing hate, racism, and stereotypes
Social media's role in spreading and reinforcing hate, racism, and stereotypes
Double standards in dealing with crimes
Whataboutism
Erasure and Revision of History
Misrepresentation of Muslims and Islam
Psychological inoculation
Prebunking
Serious games
Choice-Based games and fiction aimed at social good
Second Person POV
Branching narratives
Non-linear narratives
Breaking the Fourth wall
Theatre of the Oppressed
Forum Theatre
Accessibility of interactive theatre and fiction
Interactivity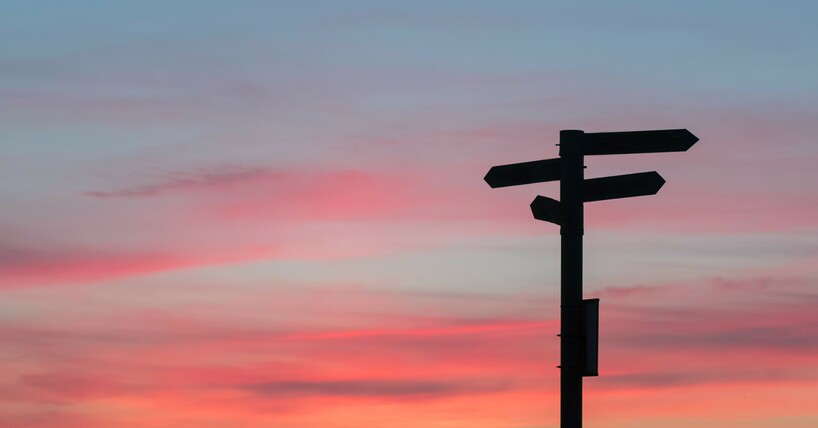 Brief Outline of Research Project:
I am writing choice-based fiction (CBF) based on Theatre of the Oppressed (TO) to tackle Islamophobia.
TO allows spectators to become "spect-actors" and replace a play's oppressed protagonist; they can then test various strategies to overcome oppression, thereby rehearsing for real-life action. However, TO is inaccessible to many due to psychological and physical barriers. Despite TO going online with COVID-19, technological barriers exist.
CBF and TO have striking similarities—audiences become the protagonist and influence the narrative. Written fiction can be a safe, fun space to explore oppression. I will exploit the unique characteristics of TO and CBF to develop a literary form aimed at social justice.
My book is set in a fictional country (inspired by real-world countries) steeped in Islamophobia. Readers can read/play from the perspectives of victims, witnesses, and perpetrators of Islamophobia. I aim to give agency to the Muslim minority, inspire the bystanders to act, and challenge non-Muslim majority assumptions and prejudice, thereby sparking reflection. My critical research examines how TO, CBF, and short fiction (particularly through second person POV) have tried to give agency to readers and challenge assumptions, what their limitations are, and how my new form can help do this with greater impact.
Creative Writing
(Con)TEXT, Interactive Poem, 2022
Longlisted for 'Opening Up' category of the New Media Writing Prize
72 Hours of Insanity (Vol. 6) (Anthology) 2019
First Runner-up in the international Writer's
Games 2019, 'An Inconvenient Assassin' Event
(Short Story: Assassin)
Sweekstars 2017 - Bundle I (Anthology) 2018
Finalist (No winners; only 4 finalists chosen for publication out of 8500 entries) in the First
Sweekstars Awards – 'Most Powerful Stories' category
(Foam and Froth—on OCD)
Erin and the Indian Bride (Novelette) 2018
Finalist in International Story Shares Contest 2018. Published by Story Shares, USA, which aims to increase literacy rates among children and adults via "easy to read" and "hard to put down" stories.
(—on child marriage and education in India)
Wordweavers: Poetry & Short Story Anthology 2018
Winner of the Wordweavers India Haiku Contest
(Calm, tranquil water—on nature)
First Runner-up in the Wordweavers India Short
Story Contest (Amir—on kindness) (Issue 4)
72 Hours of Insanity (Vol. 5) (Anthology) 2018
Winner in the international Writer's Games 2018, 'Campfire' Short Story Event
(The Stained Glass River—on old age and depression)
72 Hours of Insanity (Vol. 4) (Anthology) 2018
First Runner-up in the international Writer's Games 2018, 'Silence' Short Story Event (A Bangle to Stop Her Tears—child labour in Indian bangle-making industry)
Aatish 2 (Poetry Anthology) 2018
Second Runner-up, The Great Indian Poetry Contest, judged by Javed Akhtar, Kausar Munir, and Kalki Koechlin (Rhyme—on discrimination against rhyming poetry)
Sweek Flash Fiction Book: Part 1 (Anthology) 2017
Winner of the international Sweek Microfiction
Contest: Microlight Event
Awarded 50 USD (Foam and Froth—on OCD)
The 2017 Scythe Prize: Stories and Essays from College Writers (Anthology) 2017
Shortlisted in the international Scythe Prize
(Still Alive—on child soldiers)
Funding and Awards:
I have been awarded the Newcastle University Overseas Research Scholarship for my studies.
Honourable Mention - July 2022
Story Shares' first Bestseller Challenge. From among the several books that are part of the Story Shares library, 110 fan favourites were shortlisted for the challenge. My novelette, Erin & the Indian Bride, was among the top 6 best-selling works. This was based on sales during the #PaperbacksThatGiveBack campaign, aimed at promoting global literacy by donating a free book for every book sold.
Second Runner-up - Dec 2021
International short fiction contest conducted by Sarojini Naidu Vanita Maha Vidyalaya (a college affiliated to Osmania University), Hyderabad, on the occasion of the 60th birthday of Arundhati Roy – The Champion of Humanity
Second Runner-up - 2019
Intercollegiate on-the-spot script-writing contest hosted by the English and Foreign Languages University
Gold Medallist (BA) - 2019
Best student in the undergraduate program
Certificate of Appreciation - 2019
Felicitated in Maris Stella College, for my "creativity, imagination and literary skills"
Winner (Group) - 2018
Maris Stella College Drama contest – I wrote and directed majority of the play.
Winner - 2017
Damodarshree National Award for Academic Excellence
A national-level essay writing, presentation, and defence contest in two levels. The finale entailed defending
the essay in front of a panel of esteemed professors in Uttar Pradesh, India.
Prize: 2,00,000 INR
Second Runner-up - 2017
Paper presentation contest (my topic: "How can our homes, colleges, cities be gender sensitive") in the national-level workshop on "Moving Towards Synergetic Convergence of Society for Equal Rights and Opportunities for Girls and
Young Women" organised by Dept. of Social Work (Maris Stella) and Mahita-Plan International
First Runner-up - 2017
Essay Writing contest conducted by the Election Commission of India on the eve of National Voters' Day Celebrations
Winner - 2016
Maris Stella College – Constitution Day Debate Competition (Group)
First Runner-up - 2016
Maris Stella College – Constitution Day Elocution Competition
First Runner-up - 2015
Maris Stella College – 125th Birth Anniversary of Dr B R Ambedkar – Paper Presentation Competition
Second Runner-up - 2015
Maris Stella College – Competition in Narration