Research Project Title:
Talawa Women: New Caribbean Versioning(s) of Female Biblical Narratives
Supervisors:
Prof Bill Herbert and Prof James Procter
Contact Details:
Email: s.m.booker2@newcastle.ac.uk
Research Interests:
Black British Contemporary Poetry
Contemporary Female Poets
African American Contemporary Poetry
Ekphrasis Poetry
Autobiography
Writing Solo Monologues
Theatrical Scripts
Radio Short Stories
Poetry of Witness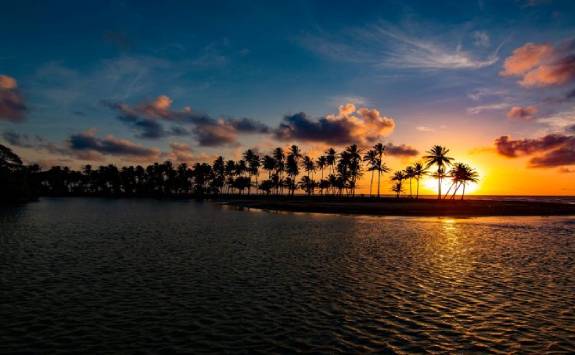 Books
2013 - Pepper Seed (Poetry), Peepal Tree Press, UK
2007 - Breadfruit (Poetry Pamphlet), Flippedeye, UK
Published Poems and Essays in Anthologies and Journals
2017 - The Golden Shovel Anthology, New Poems Honoring Gwendolyn Brooks
2017 - Penguin Modern Poets Series, Your Family, Your Body, featuring Malika Booker, Warsan Shire & Sharon Olds
2017 - Poetry in Winter Issue Poetry
2016 - Poetry in Autumn Issue The Poetry Review
2016 - Poetry in Volume 8, WomanSpeak, A Journal of Writing and Art by Caribbean Women, ed. Lynn Sweeting
2015 - Essay in Spring Issue Poetry Wales, 'Transgressions of the Flesh, Sex and Desire in the Bible
2015 - Poetry in New Boots and Pantisocracies, ed. W.N. Herbert & Andy Jackson
2014 - Poetry in Furies, A Poetry Anthology of Women Warriors ed. Eve Lacey (For Books Sake)
2013 - Poetry in Out of Bounds: British Black & Asian Poets, ed. Jackie Kay, James Procter & Gemma Robinson, Bloodaxe Books
2013 - Monologue in The Oberon Book of Monologue for Black Actors, ed. Simeilia Hodge Dalloway
2012 - Monologue in Hidden Gems Two – Contemporary Black British Plays, ed. Deirdre Osborne
2010 - Poetry in Ten – New Black & Asian Poets anthology, eds. Bernardine Evaristo & Daljit Nagra, (Bloodaxe Books)
2010 - Poetry contribution in Red; Contemporary Black British Poetry, ed. Kadjia George & Kwame Dawes (Peepal Tree Press)
2000 - Poetry in ic3: The Penguin Anthology of New Black British Writing, ed. Courttia Newland & Kadija George
1998 - Poetry in Bittersweet: Contemporary Black Women's Poetry, ed. Karen McCarthy
1998 - Poetry in The Fire People: A Collection of Contemporary Black British Poets, ed. Lemn Sissay (Payback Press)
Commissions
2018 - Page To the Stage, four Performance tutorials, Mslexia Max
2018 - Trials and Tribulations, Windrush Poems commissioned by Brent Library for Windrush70 Exhibition display
2017 - Political Poetic Couplings, poems commissioned to respond to contemporary political speeches by the Royal Literary Fund and read at Manchester Literary Festival
2014 - In The Spirit, commissioned monologue for Phenomenal Woman tour, produced by Fuel Theatre
2013 - Waiting in a Hairdressers, commissioned for 'While You Wait' Podcasts series, by Fuel, Roundhouse & The Cultural Institute at Kings College London, (broadcast on Guardian Website)
2012 - Looking for Samuel, collaborative fusion of poetry and classical music to commemorate the life of Samuel Taylor Coleridge. Written by myself, Dorothea Smartt and Music of Canvas, commissioned by The Royal College of Music and Victoria & Albert Museum. Performed at Victoria & Albert Museum, The Albany and South Bank Centre
2012 - iDNA, Installation piece commissioned and produced as part of Fuel Theatre's 'Phenomenal People, performed at WOW [Women of the World] Southbank Centre
2012 - Sewing & Stories, Live Art Interactive Theatre Piece, commissioned by Battersea Arts Centre and Entelechy Arts, performed at Battersea Arts Centre and elderly homes.
Theatre, Drama and Broadcast
2018 - How We Sing Our Bodies, Poetic Duologue, (development and scratch performance), West Yorkshire Playhouse
2016 - Altars, a performance wake drawing on Caribbean Nine Nights tradition, (scratch performance), East Street Arts
2016 - How We Sing Our Bodies, Duologue, (scratch Performance), Ilkley Theatre
2009 - Malika's Altars, an interactive performance wake. The development and six scratch performances commissioned and produced by Battersea Arts Centre
2009 - Three-Way, Play written for Birmingham Rep by Malika Booker, Yusra Warsama & RT
2007 - Unplanned, a solo-monologue play, commissioned by Battersea Arts Centre and Apples and Snakes. It which went on to tour nationally
2005 - Bloodlines, (BBC Radio 3, short monologue)
2005 - Scattered Experiences, commissioned short memoir by Woman's Hour as part of their Travel Stories Series, (BBC Radio 4, Woman's Hour).
2004 - Callbox, (BBC Radio 3, short play)
2004 - Passports, short solo-monologue commissioned by Renaissance One and performed at The Barbican Centre
2001 - Catwalk, Play commissioned by Nitro and performed at The Tricycle Theatre, which went on to tour nationally
1999 - Love Screams, an experimental monologue with music from classical composer Shirley Thompson, commissioned by Nitro for their theatre festival
1999 - Absolution, Solo monologue commissioned by Battersea Arts Centre & Austrian Cultural Institute
Awards, Honours, Nominations, Residencies & Fellowships:
2017 - Shortlisted for the Forward Prize for Best Single poem
2015 - Millay Residency
2014 - Cove Park Residency
2014 - Long-listed for the OCM Bocas Prize
2014 - Shortlisted for Seamus Heaney Centre Prize
2011 - Awarded Caven Camen Fellowship (2012-2014)
2010 - Inaugural Poet in Residence for Royal Shakespeare Company
2008 - Writer in Residence, Kocevje Residency, Centre for Slovenian Literature
2006 - Writer in Residence, Museum of Croydon
2006 - Writer in Residence, Lower Marsh, on Spread the Word: Trading Places Project
2005 - India International Centre Residency
2005 - Archives Landmark Award from City of London Metropolitian for innovative and original projects which make creative use of archive material and a real contribution to the community
2004 - Writer in Residence, Hampton Court Palace