Research Project Title;
'Digging in Gallowgate: A Critical Study' and a collection of poems entitled 'Seventeen Towers and Seven Gates'
Supervisors:
Prof Bill Herbert and Dr Alex Niven
Contact Details:
Email: s.kendall1@ncl.ac.uk
Research Interests:
Place-writing
Contemporary Poetry
Poetry and Music (jazz/folk)
Poetry as Performance
Twentieth Century Counter-Cultural Movements
Poetry and Material Culture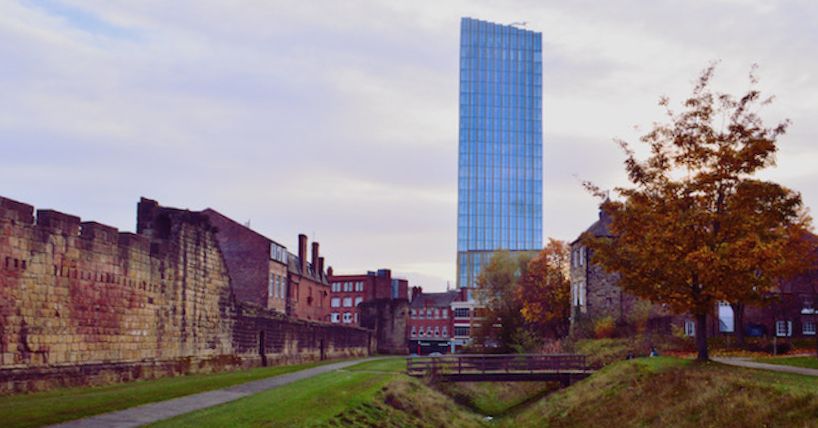 Brief Outline of Research Project:
The project is a creative and critical investigation of the Morden Tower, which acted as a catalyst in the development of poetry; a site of creative practice with a strong emphasis on public performance and reading aloud; and a platform for poets writing about the North East.
I am a working on a collection of poetry entitled 'Seventeen Towers and Seven Gates' which will take its structure from the walls, towers, bridges and ditches which make up the historic defences of the city of Newcastle. The collection will be built around a set of figures, objects, places and events situated in, or associated with, the city and will explore the interconnections between them.
This will be accompanied by a critical study, 'Digging in Gallowgate', with three main elements; a discussion of witness accounts of the poetry reading series at the Morden Tower; a critical examination of the treatment of place in the work of key figures, such as Basil Bunting, Barry MacSweeney and Tom Pickard; and an exploration of the space in which the Morden Tower is situated, providing psycho-geographic accounts which explore how far there remain discoverable traces of the activity which took place there.
Academic Background:
MA Writing Poetry (Poetry School, London), Newcastle University
MA English Literature, Open University
BA (Hons), Open University
Website: