Research Project Title:
A Woman's Touch: Gender, Affect & The Computer in Twentieth-Century British Science Fiction (1939-1960)
Supervisors:
Dr Stacy Gillis and Dr Kirsten MacLeod
Contact Details:
Email: a.hockaday@newcastle.ac.uk
Research Interests:
Science Fiction
Feminist Theory (particularly Cyberfeminism)
Periodical Studies
Affect Theory
Science and Technology Studies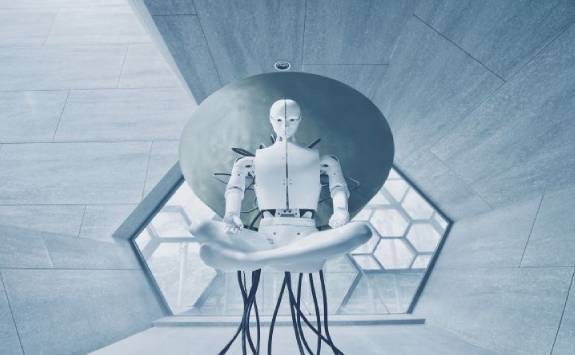 Brief Outline of Research Project:
My research sits at the intersection of the cultural history of women and computing, and the history of British science fiction (SF). This project identifies British SF magazines as making an important contribution to the cultural history of women and computers. In these magazines, we can see the complex relationship between gender, affect and technology. I explore who is allowed to touch the computer, and in what ways, in British SF magazines such as Tales of Wonder (1937-1942), New Worlds (1939-), Authentic Science Fiction (1951-1957) and Nebula (1952-1959). I interrogate how women were represented as dangerous and incompetent users of the computer, and ultimately, I work to (re)frame British SF around the cultural relationship between women and computing.
Funding and Awards
Y.Killingley Trust Memorial Grant (2021-2022)
Iland Research and Travel Award (2021)
Conferences
"Virtual Realities, Virtual Communities: Gendering Cyberspace in Cyberpunk" Postgraduate Summer Conference, Newcastle University, 2021
"Cyborgs and Goddesses: (Im)possible Femininity in Neal Stephenson's Snow Crash (1992)", Gender Research Group, Newcastle University, 2020
Other
Editorial Assistant, Feminist Theory (2022-)
Chair of the Postgraduate Student Voice Committee (2021-)
EDI Rep for SELLL (2021-)
NU Women Intern (2020-)