History of the School of Pharmacy
The School of Pharmacy was initially founded at Durham University in 2012 within the School of Medicine, Pharmacy and Health.
The first cohort of students were admitted to the MPharm programme in October 2013. In August 2017, Pharmacy transferred from Durham University to Newcastle University. It was established as the School of Pharmacy in the Faculty of Medical Sciences.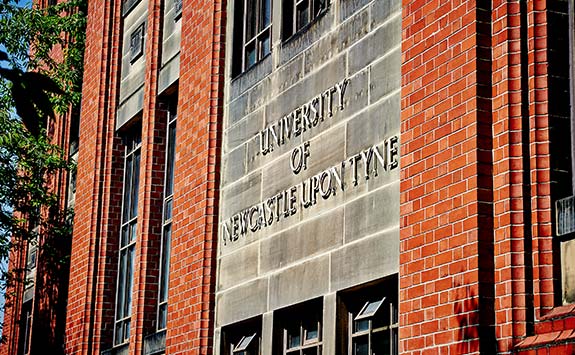 The Faculty of Medical Sciences has been delivering medical education at Newcastle since 1834. There are strong historical links between Durham and Newcastle University. The School of Medicine and Surgery was established in Newcastle in 1834. Whereas Armstrong College was founded in 1871 for the teaching of physical sciences. Forming one division of the federal University of Durham, with the Durham Colleges forming the other division. Then in 1937 the Newcastle Colleges merged to form King's College. When the federal University was dissolved in 1963, King's College officially became the University of Newcastle-upon-Tyne.
The School of Pharmacy is housed in the striking King George VI (KGVI) building.
This building is located directly opposite the Royal Victoria Infirmary. The KGVI building has significance in that it was the original Medical School from the time when the school was initially transferred as part of Durham University.
The School of Pharmacy in KGVI is also the exact geographical centre of Newcastle!