Get Involved
We use our expertise to generate high quality, impactful research but we cannot do this alone. We welcome in individuals and groups who can work with us.
Help us improve healthcare and medicines
External partners can help us to address our research questions. They can help us improve:
healthcare
pharmacy services
public health
medicines development and management
education
Working with other experts, pharmacy professionals, researchers and clinical colleagues advances our understanding of important issues to the profession. This helps us to tackle problems in an integrated and collegiate manner. We welcome interested individuals to collaborate and partner with us. Please feel free to contact individual staff members to discuss opportunities.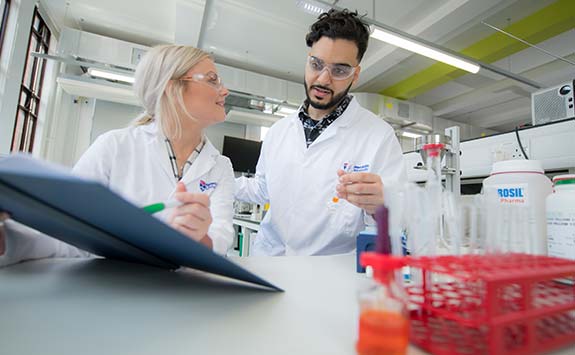 Volunteer (Patients and Public)
We are always looking for patients and members of the public to assist us in our studies. Contact us and help us drive our research forward and improving the education of the next generation of pharmacists.
Professional network
We already have an extensive network of colleagues working in:
the community
primary, secondary and tertiary care
pharmaceutical science sectors
However, we are always keen to increase and broaden our network. Our aim is to expand our collective experiences and partnerships.
Student research placements and internships
Our students are always interested in mutually beneficial research scholarship placements and expanding their experiences. If this is an area where you can assist then please contact us.