Pharmacy Placements
Experiential work-based learning is a key part of the degrees in pharmacy offered at Newcastle University.
Experiential work-based learning is a key element of your MPharm degree. It is an essential part of the preparation for clinical practice. 
Students undertake placements at each stage of the course, to introduce you to the varied range of settings in which pharmacists work. 
The structure of each placement ensures that you are able to experience, take part in, and learn about the varying career paths. The placements help you develop a sense of identity as a pharmacist and identify your personal interests. They are also an opportunity for you to gain, develop and craft your practical knowledge and skills.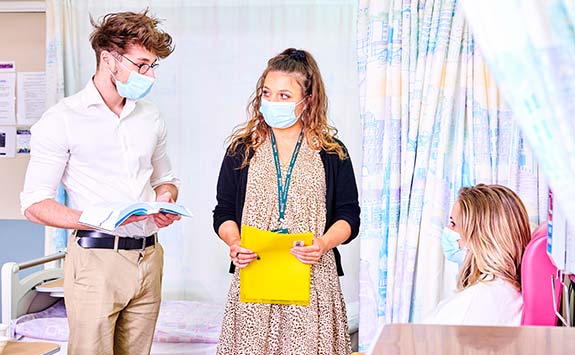 Stage 1
In stage 1, the placements are designed for students to develop their communication skills. The Pharmacy School works with external providers to provide students with the opportunity to practise communicating with members of the public and/or patients. Students will engage in activities that will require them to communicate basic health messages to a range of people. This may include those whose first language may not be English and those with more complex communication needs.
Stage 2
In stage 2, the placement is designed to introduce and develop students' ability to engage and communicate with hospital inpatients on wards to discuss drug therapies. Students will work on the wards of the local hospital(s) under supervision. They will undertake clinical and accuracy checking of the drug prescriptions. This placement helps to develop practical skills of:
handling medication
understanding the legalities of medication supply
communicating with patients
Stage 3
In stage 3, the structure of a rotational placement allows students to develop skills such as:
communication
consultation
physical assessment
Students work under supervision in a hospital environment to undertake patient consultations. They will gain first-hand experience in advising patients on how to get the most out of their medicines. Students work more independently as part of this placement. They also learn how to hand over the care of patients to other healthcare professionals and how to document consultations.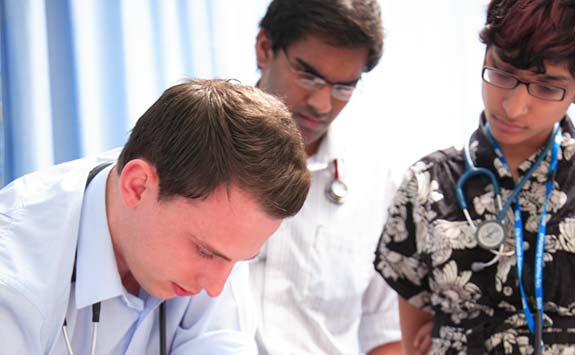 Stage 4
In stage 4, the structure of the placements provide students with an experience of more specialised and/or complex clinical roles and environments. The range of placement providers develop each year, but previous and future hosts include:
experience working within a general practice hub
mental health hospital placements
palliative care hospice placements
experience working in the Great North Children's Hospital
sessions within Lloyds Out-Pharmacy within Newcastle Upon Tyne Hospitals
antimicrobial specialist placements