PharmSoc
Pharmsoc is an inclusive society for students studying for an MPharm degree at Newcastle University.
Our aim is to make your time at University even more enjoyable and to provide a community to support one another. We provide a sense of identity and represent your views both within the University and the wider pharmacy network.
Throughout the academic year, we provide:
social events
networking opportunities
sporting activities
academic help sessions
Pharmsoc provides welfare support to provide help and guidance for your health and wellbeing. We also run a 'parenting scheme', matching every student with an experienced student. The experienced student provides support or experienced assistance when needed.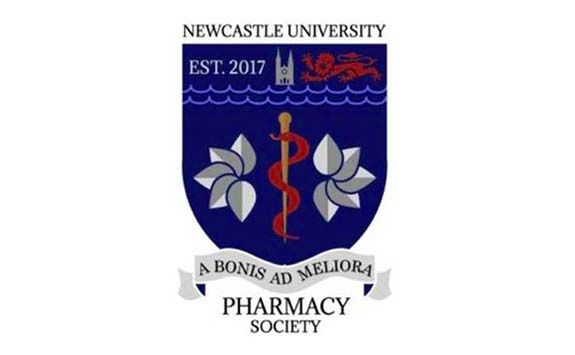 What to expect from PharmSoc
Academic guidance and support
advice for assignments and integration of course content
peer assistance and guidance based on their experiences
support with numeracy and practical skills
Sporting events
PharmSoc Football Team
PharmSoc Netball Team
interactive sporting events
competitions with other University Society and departmental teams
Socials and networking events
opportunities to meet and interact with people with similar interests
a diverse range of events, including quizzes, nights out, cultural visits and guest speakers
the infamous annual PharmSoc ball….not to be missed!
Welfare
drop-in sessions with our welfare officers
parenting and peer support scheme
PharmSoc committee
2020/21
President: Rosie Eldabe
Vice President: Josh Glencorse
Treasurer: Andrew Crawford
Secretary: Liam Mullen
Academic Officer: Kenna Francis
Social Secretaries: Immer Bhatti & Alice O'Neill
Welfare Officers: India Cannon and Bethany Hemsley
Sports Officer: Chris King
Our Facebook group - https://www.facebook.com/groups/1564610093758306
Our NUSU page - https://www.nusu.co.uk/getinvolved/societies/society/26061/