Undergraduate Masters in Pharmacy (MPharm)
Our MPharm degree programme integrates science with clinical and professional practice.
We structure our MPharm degree programme with the needs of our students and their future careers in mind. Our undergraduate pharmacy degree programme integrates science with clinical and professional practice. This equips our students with professional skills, scientific knowledge, and clinical experience. All of these qualities are necessary to excel in a pharmacy career.
Pharmacists work in a variety of settings to provide essential healthcare services. Plus, they make a meaningful contribution to the industry, research, and society. Roles range from drug design and formulation research to working in the community, clinical setting, and academia. It is a highly rewarding field, and graduates of pharmacy degrees enjoy high employment levels.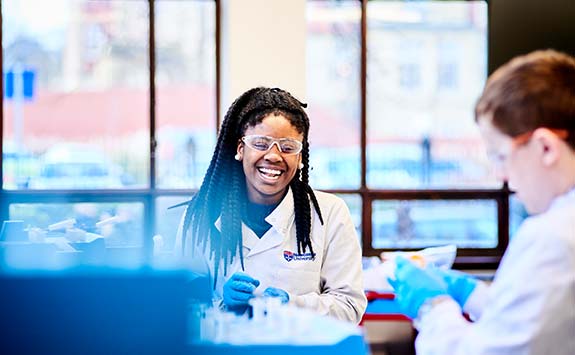 Facilities and support
This degree is taught within the Faculty of Medical Sciences, which is also home to Dentistry, Medicine, and Psychology.
Situated next to Newcastle's RVI hospital, we're one of the largest integrated teaching/hospital complexes in the country.
You will benefit from excellent facilities across the University and within the regional NHS.
Dedicated laboratories in the historic red-brick George VI Building
Clinical skills suite and anatomy labs in the Medical School
Access to the hospital environment through our close proximity to the Newcastle Hospitals NHS Foundation Trust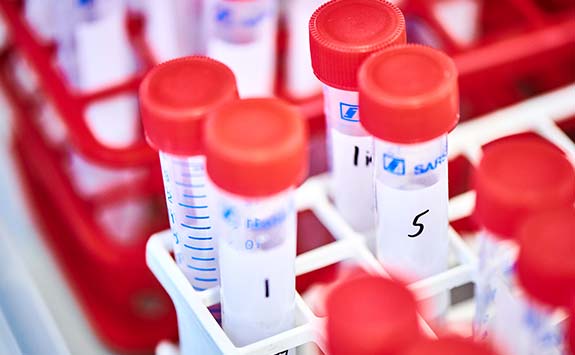 A personal tutor will support you throughout your degree. They will be an academic member of staff who can provide individual academic and pastoral support. We also have a Senior Tutor based in the School of Pharmacy. They are available to our pharmacy students and staff as a source of advice and information relating to student wellbeing. You'll also have access to a peer mentor in your first year – a fellow student who can help you settle in and answer any questions you have.
What you will study
Our MPharm degree will provide you with the practical skills and knowledge base to contribute to high-quality patient care. Through a varied range of teaching methods, you will develop a strong base of theoretical and academic knowledge related to:
the structure and function of the human body
abnormal pathology
chronic disease management
pharmacology and medicinal chemistry
cutting-edge pharmaceutical science
injections, implants, and transdermal delivery systems
You will develop practical skills to enable you to excel in professional practice, such as:
effective communication and consultation with patients
clinical examination skills and physiological monitoring
law and ethics as it applies to pharmacy
medicine management systems
prescribing and decision making 
We develop your academic and research skills to help you complete your degree and prepare you for a research career, should you wish to pursue one.  Skills include: 
conducting research
literature searching
academic writing
statistics 
You'll also undertake many hands-on clinical placements during your degree. This will prepare you for work as a patient-focused professional. These are an essential part of our pharmacy programme and introduce you to the varied settings in which pharmacists work.
At Newcastle, you'll benefit from inter-professional learning opportunities. You will work and train alongside professionals and other students in the Faculty of Medical Sciences. This will develop your understanding of pharmacy within the complete healthcare system.