Summer rainfall intensity could decline on hottest
Summer rainfall intensity could decline on hottest days
Published on: 30 November 2015
New research by Met Office and Newcastle University scientists suggests a sharp decline in the intensity of UK summer rainfall when daily (24-hour) average temperatures exceed about 22ºC.
Rainfall in a future warmer climate
The work, which was partly funded by the Natural Environment Research Council (NERC), is published in Nature Geoscience and examines the effect of temperature on rainfall in a future warmer climate.
It adds to findings from Met Office-Newcastle University research published last year which suggested summer rainfall would become more intense under climate change.
The new study agrees with that finding, but found that on the very hottest future days the relationship between increasing rainfall intensity and temperature starts to break down.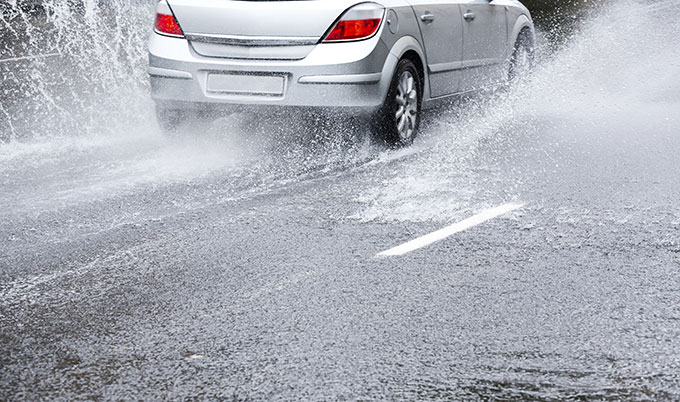 Change in circulation patterns
Steven Chan, lead author of the study who is a Research Associate at Newcastle University and visiting scientist at the Met Office Hadley Centre, said: "On days where the average day and night temperature is about 22ºC, which is well in excess of anything we would ever see today, our study showed a sharp decline in summer rainfall intensity.
"This is because our model suggests a change in circulation patterns over the UK in future, leading to hot days with reduced availability of moisture."
Overall we still expect a significant increase in intense summer rainfall in future but, this latest study explains that the very hottest future days may see less intense rainfall than would be predicted simply from temperature constraints.
Professor Hayley Fowler, a Royal Society Wolfson Research Fellow at Newcastle University, and a co-author on the paper said: "The new study is an important step towards understanding the flooding risks of the future.
"The next steps will be to collect a global database of hourly rainfall to see whether there are observed trends, what is causing these and to find out whether changes projected by these new very high resolution climate models are different elsewhere."
High resolution model
The high resolution model used in this study was able to capture the observed temperature-precipitation relationship allowing, for the first time, an investigation into whether this relationship extends into the future.
Elizabeth Kendon, co-author of the paper and Manager of Understanding Regional Climate Change at the Met Office Hadley Centre, said: "State-of-the-art high-resolution Met Office model projections show UK extreme precipitation intensifying under future global warming, but that the warmest future days in summer are unfavourable to extreme precipitation. Similar phenomena have been observed in parts of the tropics and subtropics."
Source: 'Downturn in scaling of UK extreme rainfall with temperature for future hottest days' - Steven C. Chan, Elizabeth J. Kendon, Nigel M. Roberts,Hayley J. Fowler and Stephen Blenkinsop Nature Geoscience (2015) doi:10.1038/ngeo2596
---
Latest News