Professor Jackie Kay named as Scotland's Makar
Professor Jackie Kay named as Scotland's Makar
Published on: 15 March 2016
Professor Jackie Kay MBE has been announced as Scotland's new Makar, the National Poet for Scotland.
The voice of poetry
The role will see her create new work and promote poetry throughout Scotland, particularly encouraging young people to engage with the art form.
Jackie said: "It's a tremendous honour to be chosen as Scotland's new Makar, following in the footsteps of such wonderful poets as Edwin Morgan and Liz Lochhead.
"As Robert Burns demonstrated, poetry holds up a unique mirror to a nation's heart, mind and soul. It is the pure language that tells us who we are.
"I hope to open up the conversations, the blethers, the arguments and celebrations that Scotland has with itself and with the rest of the world, using the voice of poetry in its fine Scottish delivery."
Jackie, who is Professor of Creative Writing at the University, is a key contributor to the Newcastle Centre for the Literary Arts (NCLA) and the School of English Literature, Language and Linguistics.
Dr James Annesley, Head of School, said: "I'm absolutely delighted that Jackie has been recognised by Scotland in this way - she's such a fantastic writer and a major figure in contemporary British Culture."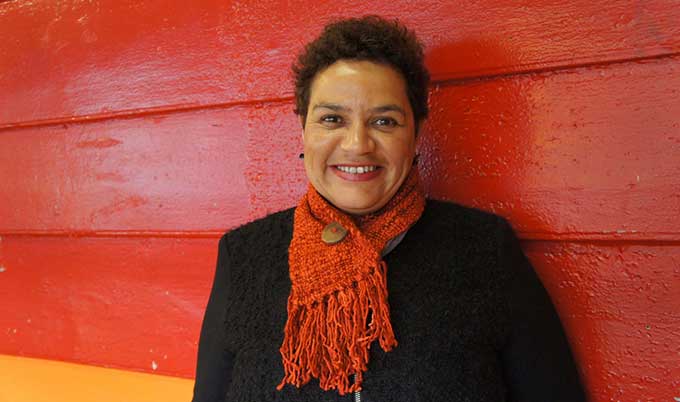 Poignant and honest words
The announcement was made by First Minister Nicola Sturgeon at the Scottish Poetry Library, where Jackie read one of her own poems, 'Between the Dee and the Don'.
Ms Sturgeon said: "Poetry is part of Scotland's culture and history, it celebrates our language and can evoke strong emotions and memories in all of us.
"The role of the Makar is to celebrate our poetic past, promote the poetry of today and produce new pieces of work that relate to significant events in our nation.
"Jackie Kay's poems sometimes deal with challenging subjects, taken from her own life experiences, and she has a particular Scottish brand of gallus humour.
"She is hugely respected, is known for her poignant and honest words, and is a role model for many, and I am delighted to name her as the new National Poet for Scotland."
Jackie Kay was awarded an MBE in 2006 for her services to literature and was recently elected as a Fellow of the Royal Society of Edinburgh. Her memoir, 'Red Dust Road' was awarded the prestigious Scottish Book of the Year in 2011 and was one of 20 books to be selected for World Book Night in 2013.
---
Latest News