QS World University Rankings by Subject
Rated among the world's elite institutions
Published on: 24 March 2016
Newcastle University has been rated among the world's elite institutions in 22 of the 42 subjects featured in a prestigious ranking system.
The QS World University Rankings by Subject – a global survey of universities – shows that the University is among the best for many of its popular courses.
Dentistry and geography have been rated as the best performing subjects, standing at 37 and 42 respectively.
Other courses to be singled out as among the world's top include medicine, environmental sciences, agriculture and forestry, architecture and English language and literature.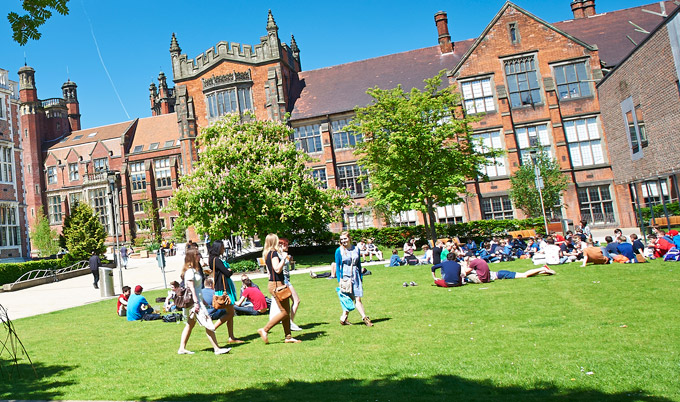 Student feedback
An English language undergraduate at the University said: "The teaching quality on my course is of a very high standard.
"The lecturers are always doing research which means you're being taught by some of the top specialists in their field, which is fairly unique to Newcastle.
"In my experience the lecturers are always very approachable and happy to talk about essays or questions you have.
"There's so many modules to choose from that you can do things you're really interested in and you'll be supported every step of the way by your personal tutor and other module leaders."
QS World University Rankings by Subject
The QS World University Rankings by Subject highlights the leading universities in a range of popular subject areas, covering 42 subjects as of 2016.
The rankings are based on academic reputation, employer reputation and research impact.
Professor Chris Brink, Vice-Chancellor of Newcastle University, said: "The results of the QS World University Rankings by Subject is further evidence of our international strengths in teaching and research.
"Of course, different league tables measure different things and they assign different weightings to the various measures.
"We always advise students to look at as many of the league tables as they can and check whether the table measures the topic that they are interested in."
Newcastle University recently became one of a handful in the world to achieve a five plus QS Star rating in a number of student and research areas.
More than 150 universities in over 35 countries have signed up to the plus QS Stars rating system, which assesses universities against pre-established international standard performance indicators.
Newcastle is one of only 14 universities in the world, and two in the UK, to achieve the five plus QS Stars.
The University areas to have received this top accolade are; teaching, student employability, research, internationalisation, facilities, innovation, inclusiveness, life sciences and medicine.
The QS Stars rating system covers a broader criteria than any world ranking and shines a light on the excellence and diversity of the rated institution.
---
Latest News