Newcastle helping to shape future of cities at home and overseas
Published on: 29 April 2016
Work by University experts to help shape the future of Newcastle has been featured in an influential new document for policymakers.
Best practice
The Newcastle City Futures project is included in Future of cities: foresight for cities, published by the Government Office for Science. The scheme is prominently featured as an example of best practice in generating public engagement and looking long term.
The award-winning project brings together businesses, the public, academics and the public sector to consider the challenges facing Newcastle over the next 50 years. It has led to the establishment of the City Futures Development Group, which includes Newcastle City Council, Gateshead Council, Northumbria University, the North East Local Enterprise Partnership and other organisations, which aims to identify areas of collaboration which could benefit the city.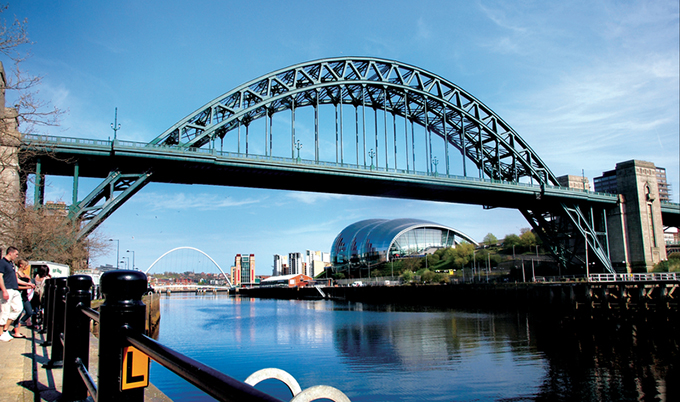 Big societal issues
Project leader Professor Mark Tewdwr-Jones said: "We're very proud of the work we've done to bring different groups together to think about Newcastle's long-term future. This is a really important issue as the big societal issues facing cities such as an ageing population, public transport and economic growth, need careful consideration and planning if cities are to thrive. For the Government to recognise our efforts and name us as an example of best practice is very encouraging.
When Newcastle City Futures launched in 2014, the University led a comprehensive engagement programme that involved almost 2,500 members of the public giving their thoughts on the future of the city at a special exhibition. In addition, more than 100 experts and stakeholders from a range of community organisations, public sector bodies, voluntary organisations and the business community also gave their views.
These views and over 100 pieces of evidence contained in official reports and academic papers were presented in a comprehensive report published last year in partnership with the Government's Chief Scientist, Sir Mark Walport. Now, cities including Groningen, Sydney and Hong Kong are collaborating with Newcastle to help manage future change.
Last October, the project won the Chair's Award for Planning Excellence at the Royal Town Planning Institute (RPTI) North East awards.
---
Latest News