Universities and councils help communities
Newcastle universities and councils join forces to help communities
Published on: 13 May 2016
Universities and Newcastle and Gateshead councils are working together to drive growth, re-design public services and strengthen the relationship between communities and academic institutions.
A pilot Leading Places Project, co-ordinated by Newcastle University, will be launched in the city and Gateshead later this month. It will involve university Vice-Chancellors and council Chief Executives and Leaders meeting to identify projects where they can work together to the benefit of the city region. The Leadership Foundation for Higher Education will help those involved in the projects from inside and outside of the universities develop their skills in collaborative working.
John Goddard, Emeritus Professor of Regional Development Studies, who is leading the project at Newcastle University said: "Newcastle University is an anchor institution which wants to share its expertise and experience with the rest of the city and area we are based in.
"Leading Places provides us with an exciting opportunity to do this and look at how we, Northumbria University and Newcastle and Gateshead Councils, can find new ways of working together that can boost growth and improve public services during times of financial challenges."
The new project builds upon the work Newcastle University is already doing with its Newcastle City Futures scheme, led by Professor Mark Tewdwr-Jones, which brings together businesses, the public, academics and the public sector to consider the challenges facing Newcastle over the next 50 years. Cities from around the world are following Newcastle's lead including Groningen in the Netherlands and Sydney in mobilising university expertise to help shape their future.
Professor Tewdwr-Jones said: "I welcome this national recognition from HEFCE to be part of the city futures initiative and to work with Professor Goddard, Northumbria University and the local authorities to bring advantage to Newcastle and Gateshead."
A Newcastle City Council spokesperson said: "This announcement is good news for partnership working in Newcastle and Gateshead. We already have strong relationships with our partners, and this project helps us to take that partnership working to a new level. We look forward to continuing to work closely with our universities on our growth and reform ambitions."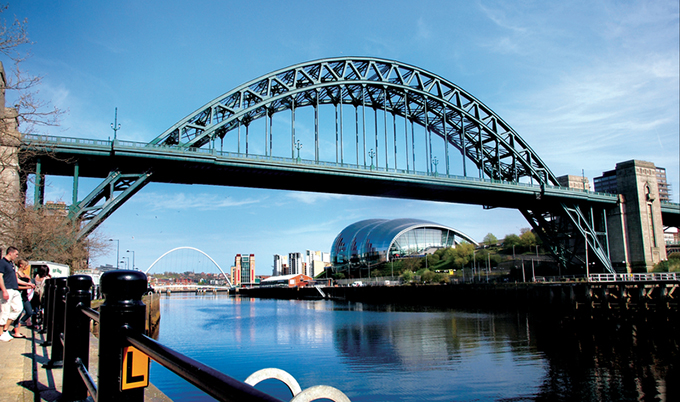 Academic knowledge benefiting local communities
The Local Government Association (LGA), Higher Education Funding Council for England (HEFCE), which funds and regulates the higher education sector, and Universities UK (UUK), will work with the pilots and evaluate performance.
Research by the Leadership Foundation for Higher Education has underlined the potential of universities to benefit their local areas and many councils are now seeking to engage with them more actively.
Universities already have a significant local economic impact and many have strong roots and long-standing partnerships. This programme is about taking those partnerships to the next level by aiming to bring about a local priority.
The £48,000 HEFCE-funded project will run until the end of the year. The aim is to spread best practice across the country with the possibility of more pilots in additional waves.
Cllr Mark Hawthorne, Chairman of the LGA's People and Places Board and also leader of Gloucestershire County Council, said: "Co-operation with universities will give councils access to greater expertise and research."
Professor Madeleine Atkins, HEFCE's Chief Executive, said: "Universities have a key role to play as place makers in their local communities. They bring a wide range of expertise and research capability to apply to the challenges facing local government and their partners.
"The Cities and Devolution Act opens up new forms of investment funding, and new opportunities to tackle the issues which affect people's lives. Strong collaborative leadership will be more important than ever in driving these agendas.
"HEFCE is delighted to partner with the LGA in supporting this programme, which will help to build and transfer best practice in collaborative leadership at the local level."
Universities UK Chief Executive Nicola Dandridge said: "Universities have deep roots in their localities and work with local partners to boost economic growth, improve public services and engage with their communities. This is a great opportunity to build on these strong partnerships to be even more ambitious about what we can achieve together for the benefit of local people."
---
Latest News