Physician Associate PGDip
Training a new generation of healthcare professionals
Published on: 15 June 2016
Newcastle University is the first in the North East to introduce a course to train science graduates to become a new type of healthcare professional.
The Physician Associate Postgraduate Diploma provides training for an additional medical role which will work closely alongside doctors in delivering patient care.
The two year course is designed for graduates of a Bioscience discipline. In addition to basic clinical theory, trainees will spend time in clinical placements in hospitals and primary care settings.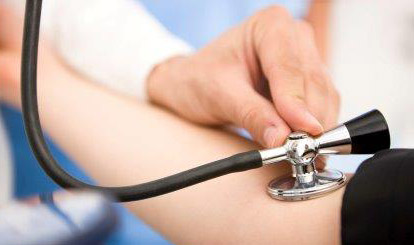 Role of Physician Associate
A Physician Associate is a healthcare professional who, while not a doctor, works to the medical model, with the attitudes, skills and knowledge base to deliver holistic care and treatment.
Professor Philip Bradley, Head of Newcastle University's School of Medical Education, said: "This is a new, different kind of healthcare professional who will work closely with doctors.
"We are excited to be the first in the North East to offer this course as we see this profession as complimentary to the role of the doctors we already train and this allows us to make a further contribution to the health economy of our region.
"Physician Associates will be at the forefront of patient care with the potential to alleviate a number of workforce challenges that the NHS is facing."
In 2014 Health Secretary Jeremy Hunt called for an expansion in the number of Physician Associates working within the NHS with the intention of helping doctors free up more time to care for patients with complex conditions.
Excellence in medical training
The Physician Associate programme at Newcastle University will draw on the University's established excellence in medical training which is demonstrated by both high rankings in the National Student Survey and the outstanding levels of performance of its graduates in national postgraduate exams.
The course is being developed by the University in conjunction with Health Education England (HEE) in the North East.
Professor Namita Kumar, Postgraduate Dean Health Education England, working across the North East and north Cumbria, said: "The Physicians Associates programme provides an opportunity for the development of staff who can work at a more complex level and enact a range of skills and interventions across healthcare in the North East, including mental health, secondary and primary care.
"They will become important members of the wider healthcare team, working with medical and non-medical colleagues when trained.
"They will be trained and supervised by doctors and will work under the supervision of a consultant/GP."
For further information about the course visit www.go.ncl.ac.uk/pg.pas; email pgpas@ncl.ac.uk or call (0191) 208 6616.
---
Latest News