Newcastle University ranked among the best for student satisfaction
Published on: 10 August 2016
Student satisfaction at Newcastle University is among the highest in the UK, according to latest survey results.
The National Student Survey (NSS), published today (10 August), shows that 90% of students are happy with their time in Newcastle.
Newcastle University scored highly in the teaching and academic support categories with 94% agreeing that staff are good at explaining things and 92% saying that they were able to contact staff when they needed to.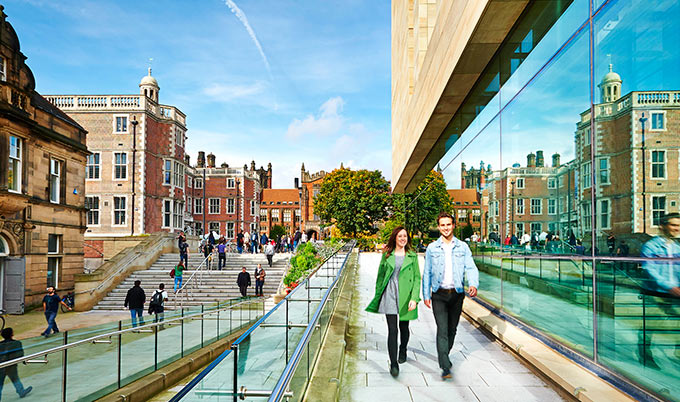 Best possible teaching and learning experience
Coming a week before A-level results, Professor Suzanne Cholerton, Pro-Vice-Chancellor for Learning and Teaching, said the survey reinforced the excellent experience students gain at Newcastle University.
"We are delighted that our students continue to rank their experience at the University so highly. The results are a testament to everyone who works so hard to deliver the best possible teaching and learning experience to our students", Professor Cholerton said.
The survey data show that 93% of students were satisfied with the library resources and services, while 92% said they have been able to access general IT resources when they needed to.
Professor Cholerton said: "We are committed to continue providing excellent opportunities and investing in quality facilities today's students need and expect. These include a £30m investment in new state–of-the-art sports facilities and a £75.5m project, which will transform Newcastle University's largest student accommodation at Richardson Road into six new student accommodation blocks.
"Our Library facilities are also expanding. This year we opened Newcastle University's latest library building, the Marjorie Robinson Library Rooms, which features over 550 study spaces, 220 desktop PCs and areas for group study."
Experience counts
Students also ranked their experience with the Students' Union highly, with 80% saying they were satisfied - a considerably higher rate than the sector average of 69%.
Jack Taylor, President of Newcastle University Students' Union, said: "It is great to see both the University and the Students' Union scoring so highly in the latest NSS results. In each case, the results are tribute to the staff and volunteers who work so hard to make students' time in Newcastle enjoyable. We look forward to working together over the coming year to ensure that Newcastle University continues to be one of the best places to study in the UK."
James Gibbs, a stage-one Surveying and Mapping Science student, said: "I chose Newcastle University primarily because of the course, which is unique has a varied range of modules and excellent job prospects. Newcastle also has a great reputation for student life and I can confirm that this is true, with a wide range of societies, a dynamic landscape and fantastic nights out it's a brilliant place to be as a student.
"The teaching is excellent, the lectures are well planned and are excellently delivered often by staff who are well versed in that field. The small class size makes it possible to comfortably ask questions and the lecturers to know the students by name."
Top honours
Newcastle University has also scored highly in a number of other independent student surveys this year.
In the International Student Barometer (ISB) Survey 2015, conducted by i-graduate, Newcastle University achieved an overall satisfaction rating of 93% amongst its international students with strong scores for teaching, student support, living experience and campus facilities.
The Times Higher Education placed Newcastle University 10th in the UK in its 2015 Student Experience Survey and third in the country for the quality of staff and lecturers. The same publication also ranked Newcastle University 88th out of 800 universities from all over the world for 'international outlook', which measures the ability of a university to attract undergraduates, postgraduates and staff from all over the world.
The University will have Clearing places available for many courses for high-achieving applicants, particularly those who achieve ABB+ at A Levels or better. Students with good grades can visit the Clearing website - http://www.ncl.ac.uk/clearing/. Clearing hotlines open at 07.30am on Thursday 18 August.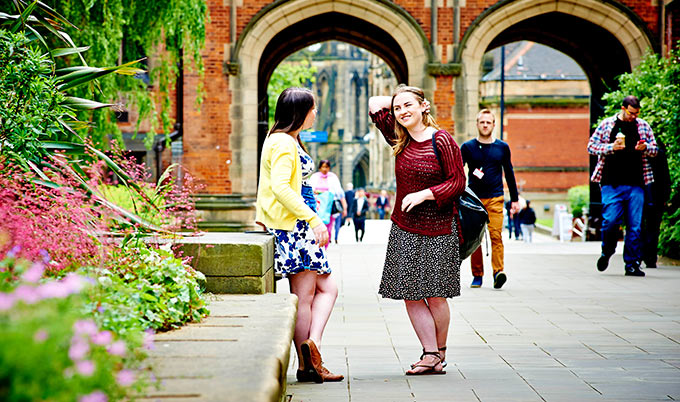 ---
Latest News