Sandra Gilbert conference
World-renowned literary critic to speak at Newcastle University
Published on: 8 September 2016
An academic who revolutionised the way literature is studied will visit Newcastle University this week.
Highly influential work
Professor Sandra Gilbert co-authored The Madwoman in the Attic, a seminal and highly influential work of feminist literary criticism. It transformed interpretations of some of our best-known writers, including the Brontës, Mary Shelley and Jane Austen.
The work, written with her long-time collaborator Professor Susan Gubar and published in 1979, changed the field of literary studies and influenced generations of students and teachers. The way it reinterpreted how women were represented in literature was as, Professor Gilbert herself has said, 'quietly revolutionary.'
As well as being a renowned critic she is a prize-winning poet who has published more than 15 volumes of poetry. Her work has been most recently recognised by a National Book Critics Circle Lifetime Achievement Award, shared with Professor Gubar.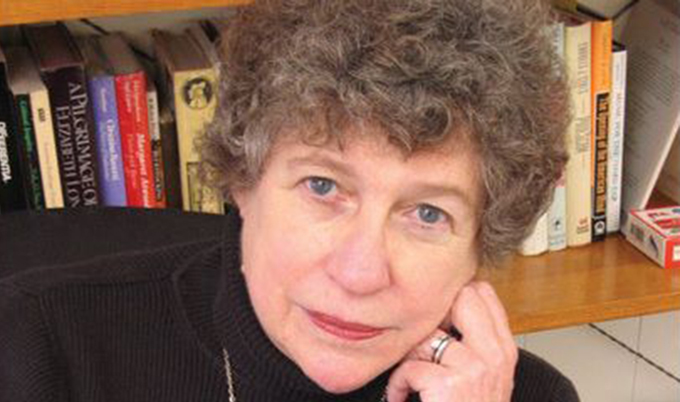 Extraordinary influence
Professor Gilbert, from the University of California, Davis, will give the keynote address at the Afterlives of Eve conference, organised by Newcastle and Durham universities, on Saturday, 10 September. Her Talk is 'Invisible Ink: Eve in Twentieth-Century Women's Poetry'.
The conference focuses on how the biblical figure of Eve has been represented and written about in art, literature and theology from the medieval to the modern-day.
She will be introduced by Professor Linda Anderson, Director of the Newcastle Centre for Literary Arts, who said: "Professor Gilbert has deepened our appreciation of how important feminism is to our understanding of literature. She has been one of the foremost critics and writers in English for more than four decades."

Conference organiser Dr Ruth Connolly, from Newcastle University, said: "Professor Gilbert's intellectual influence has been extraordinary and it is a privilege to welcome her to the university and the School of English Literature, Languages and Linguistics."
Afterlives of Eve takes place from 9 to 10 September at Newcastle University. Professor Gilbert's talk takes place at 5pm on the 10th and is free to attend.
---
Latest News