New series of Insights public lectures
New series of Insights public lectures starts
Published on: 5 October 2016
The modern-day relevance of the Jarrow Crusade is among the topics included in a new series of Insights public lectures at Newcastle University, which starts next week.
October sees the 80th anniversary of the march, when 200 local people walked 291 miles from Jarrow to London to present a petition to the House of Commons asking for work. Dr Matt Perry, Reader in Labour History, Newcastle University, will discuss the Crusade's legacy and its appeal in his talk on Thursday 20 October.
The new programme gets underway on Tuesday 11 October when Professor Dianna Bowles will consider the issues surrounding how science is used to benefit society. Professor Bowles' lecture, "Science, Sheep and Amber Ale", will offer an examination of how an understanding of the natural world underpins many potential solutions to the challenges facing society today, and will take place as part of the celebration of 125 years of agricultural research and teaching at Newcastle.
Professor Vicki Bruce, chair of Insights public lectures, said: "This autumn's programme of Insights public lectures promises to inform, stimulate debate and entertain and provides a great opportunity to hear expert insight into a variety of topical issues. Our speakers include leading public figures and research leaders, for example, within the first three days of November, we will welcome both Dame Marina Warner and Mona Siddiqui to Newcastle.
"The programme will also feature presentations from young researchers from our Faculty of Medical Sciences, and I'd encourage people to go along and hear how their work may contribute to the medical treatments of tomorrow."
Also featured in the new programme is a talk by historic landscape surveyor Nick Brown, who will discuss the work of Lancelot 'Capability' Brown. Born in Kirkharle in Northumberland, Capability Brown was responsible for designing many grand English estates such as Blenheim Palace, Warwick Castle and Wallington Hall, near Morpeth. Marking the 300th anniversary of Capability Brown's birth, the lecture will cover his work at Alnwick, Rothley and Kirkharle and explore the legacy of 'England's greatest gardener'.
Later in the series, military historian Antony Beevor will discuss how warfare has changed and how armies today are preparing to fight in the future.
All lectures are free and open to all, with spaces allocated on a first-come first-served basis. Most lectures take place at 5.30pm in the Curtis Auditorium of Newcastle University's Herschel Building. For more information, visit http://www.ncl.ac.uk/events/public-lectures/
Photograph courtesy of Tyne and Wear Archives and Museums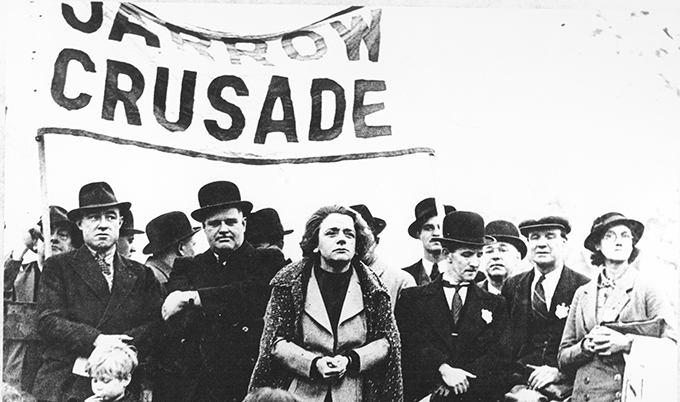 ---
Latest News