Scaling the heights of the Tyne Bridge
Published on: 14 November 2016
Its exterior is Tyneside's most iconic image – but what does the Tyne Bridge look like on the inside?
Vast vertical space
Visitors to Scaling the Heights: Mountains and Vertical Megastructures, will be able to get a look inside the historic structure's rarely accessed North tower and explore the dramatic space with torches.
For one week, members of the Architecture Research Collaborative (ARC), in Newcastle University's School of Architecture, Planning and Landscape, are taking over the five storey tower as part of Being Human, the UK's only festival of the humanities.
Scaling the Heights will feature an exhibition of mountains and vertical megastructures, with a dramatic installation, Everest Death Zone, suspended in the vast vertical space of the tower.
There will be talks, film screenings, walking tours and the programme will culminate with a talk by urban explorer Lucinda Grange who has made her name taking stunning photographs at the top of high buildings, over the seven days.
It launches at 6pm on Friday, 18 November, with an introduction to the exhibition by Architects Stasus, followed at 6.30pm with a talk by Dr Martin Beattie, Senior lecturer in Architecture at Newcastle University. In Travels on the edge of the empire he discusses local industrialist John Stapylton Grey Pemberton's 19th century expedition to Darjeeling and the 'snowy ranges'.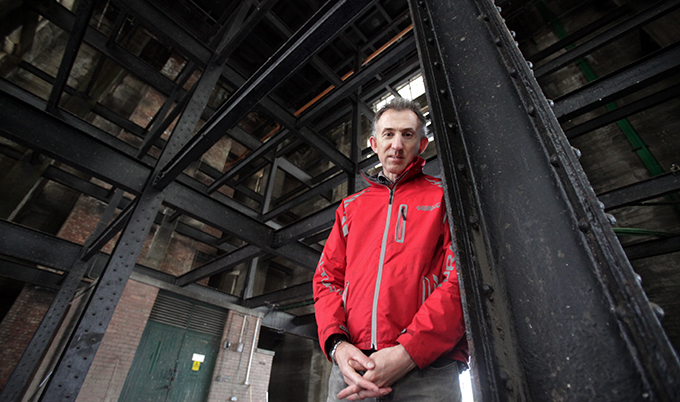 Mountains to skyscrapers
Walking tours of the Tyne Gorge will take place on 19 and 20 November with architectural historian Rutter Carroll, while Architect Neil Barker will talk about the history and construction of the Tyne Bridge at 1.30pm on Saturday 19 November.
Professor Stephen Graham, author of the influential new book Vertical, which reimagines how we look at cities, the will be discussing science fiction and the vertical city with Amy Butt, Associate Director of BPR Architects, on Wednesday 23 November.
Organiser Dr Katie Lloyd Thomas, Senior Lecturer in Architecture at Newcastle University said: "Scaling the Heights looks at all things high and mighty and there is no better place to host our events than the Tyne Bridge's North tower.
"We will be looking at everything from mountains to skyscrapers over the week and the reasons why our cities are heading skywards."
Another highlight will be a screening of film The Epic of Everest, the official record of the 1924 attempt to scale Everest and which resulted in the deaths of George Mallory and Andrew Irvine. This will take place on Thursday, 24 November at 5.30pm.
The event is not accessible to under-18s or wheelchair users. The Tower is damp and unoccupied so visitors should wrap up warm in clothes that can get dirty. Places for events in the tower are limited to 60 guests and it is first come, first served.
Hopes and fears
Also taking place as part of the Being Human festival is Hopes and Fears in Children's Books, a joint event with Seven Stories: The National Centre for Children's Books and Newcastle University's Children's Literature Unit.
Visitors will be able to take a rare behind the scenes look at Michael Morpurgo's archive and Dr Jessica Medhurst who has been working on the collection, will give a guided tour focusing on hope in his books. Dr Lucy Pearson, Lecturer in Children's Literature, will lead a hands-on exploration of original manuscripts, followed by a drinks reception and quiz in The Attic.
Dr Pearson said: "Our hopes and fears often centre around our children, and characters like Harry Potter represent our sense that children are our hope for the future. Children's books tell the story of the ideas most important to our culture."
Hopes and Fears in Children's Books takes place on Thursday, 24 November from 6:30pm and you can book your place through the Seven Stories website.
Dr Emma Cheatle is collecting childbirth stories for her project Maternity Tales. She now wants to record people's experiences of labour and birth in relation to the rooms and buildings they were in at the time, not just from the mother's point of view, but also those around her.
The architectural historian and designer is setting up the booth initially in the maternity unit of the Royal Victoria Infirmary in Newcastle before moving it to a public location in the Laing Gallery, along with an old chest of drawers charting the history of childbirth.
The booth will be on display in the Laing Gallery on 25 November 2016 between 10.30am and noon and 2pm until 4pm for people to explore the archive as well as share their own stories. Book your place in advance here.
---
Latest News