Turning urban wastelands into carbon capture gardens
Published on: 13 December 2016
Brownfield sites could be a vital new tool in the fight against climate change.
Brownfield sites – those unloved areas of stony rubbish usually dismissed as wasteland – could be a vital new tool in the fight against climate change, ecologists have discovered.
Speaking at the British Ecological Society's annual meeting this week, Newcastle University researchers reveal that urban brownfield soils have huge, untapped potential to remove carbon dioxide from the atmosphere – provided we manage our soils more seriously.
Newcastle University's Dr Mark Goddard, a research associate in urban ecology, explains:
"The soil beneath our feet is a major reservoir for carbon. Our research shows that we mustn't neglect brownfield soils because they have huge potential for carbon capture via a process called 'carbonation'."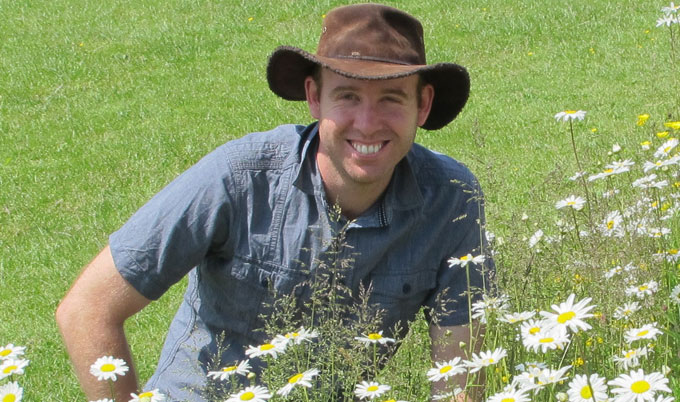 Potential to remove 1 million tonnes of CO2 a year
Carbonation involves the combination of calcium – which is abundant in brownfield soils that contain demolition wastes such as concrete dust and lime – with atmospheric CO2 to form calcium carbonate (calcite).
But whereas the large amounts of organic carbon locked away in peatlands have accumulated very slowly, inorganic carbon in calcite can form very rapidly in brownfield soils, making them more useful in cutting atmospheric CO2.
As part of the EPSRC funded interdisciplinary SUCCESS project (Sustainable Urban Carbon Capture: Engineering Soils for Climate Change), the team surveyed 21 brownfield sites across Tyneside and Teesside.
At Science Central, a partnership between Newcastle University and Newcastle City Council and a global centre for urban sustainability and innovation, the team measured soil carbon levels over an 18-month period.
The results were striking. They found that one hectare of urban soil can sequester up to 85 tonnes of atmospheric carbon per year.
"Scaling that up, appropriate management of less than 12,000 hectares of urban land to maximise calcite formation could remove 1 million tonnes of CO2 from the atmosphere each year," explains Professor David Manning, Head of the School of Civil Engineering and Geosciences at Newcastle University and part of the SUCCESS project.
"The UK has 1.7 million ha of urban land. If only 700,000 ha of this was managed proactively it could meet 10% of the UK's annual CO2 reduction target."
The research team also surveyed the sites' plant and animal life, as well as their potential for recreation, education and food production – and again came up with fascinating findings.
Dr Goddard said:
"We encountered a great variety of sites – from a recently demolished hospital comprising little but brick rubble and a few brave, early colonising plants, through to long abandoned ex-industrial sites now supporting a myriad of wildlife, including deer, skylarks, ringed plovers, rare insects and bee orchids.
"We found that carbonation is widespread on brownfield soils, and that these soils can also support a diverse range of plants. We recorded more than 180 plant species on the 21 sites."
A "nation of gardeners"
The results have important implications for how we develop our gardens – as well as our towns and cities.
The SUCCESS project team is now engineering artificial soils to capture as much CO2 as possible, and conducting experiments to find out which plants are best at channelling carbon from the atmosphere into the soil via photosynthesis.
If successful, they will be able to recommend designer plant communities that maximise carbonation as part of 'carbon capture gardens' – urban green spaces that soak up CO2 as well as being places for recreation and wildlife.
The UK's 23 million gardens occupy some 433,000 ha. If a carbon capture function was built in to just 1% of this area, they could remove 300,000 tonnes of CO2 from the atmosphere each year.
Dr Goddard adds:
"We are a nation of gardeners, and we see carbon capture gardens as an exciting opportunity to increase people's awareness of carbon capture and to show them that there is something simple that they can do locally to compensate for climate change through soil management associated with gardening and landscaping activities.
"For such initiatives to succeed, we must take soil and vegetation management much more seriously in urban developments, including urban brownfield sites, green space around transport infrastructure, and in land remediation and restoration."
Dr Goddard will talk about his research at the British Ecological Society annual meeting in Liverpool on Tuesday 13 December 2016.
---
Latest News