Scottish Government could transform energy sector say experts
Published on: 25 January 2017
A Newcastle academic is among industry experts urging the Scottish Government to transform the country's energy sector.
Bold vision
Dr Neal Wade, from the School of Electrical and Electronic Engineering, is a member of Scotland's Future Energy Taskforce - an independent panel of energy experts from industry and academia, brought together by environment and conservation charity WWF Scotland to inform the Scottish Government's new energy strategy.
Covering electricity, heating and transport, a report published by the Taskforce calls for a bold vision to decarbonise Scotland's energy system and hit climate change targets.
It recommends the Scottish Government uses all the powers at its disposal, including targets, incentives and regulation, to bring about the changes required – including the phased introduction of a ban on diesel and petrol vehicles by 2025 in order to decarbonise transport in Scotland.
It also makes a number of suggestions for building on the progress already made through efficiency programmes; calling for targets such as all homes to be brought up to a minimum of EPC 'C' by 2025 and significantly improved levels of energy performance in public sector buildings.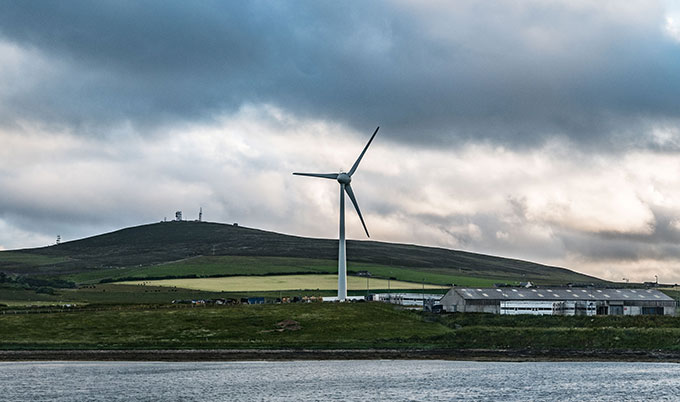 Whole system approach
Dr Wade, who is an expert in power systems, advised the group on issues relating to energy storage and network flexibility. He said: "Scotland is almost unique in the UK in terms of the natural resource base for renewable energy sources with solar, wind, wave, hydroelectric and geothermal all present. Although this has already had a significant effect in reducing carbon emissions, a more diverse energy mix calls for greater network flexibility in order to accommodate the different energy sources cost effectively.
"New ways to produce and use energy also need to go hand in hand with changes to infrastructure - as well as reduced energy demand through energy efficiency improvements – and this can only be achieved by a whole system approach, such as the one we've outlined in our report."
Dr Keith MacLean OBE, Chair of the UK Energy Research Centre, and facilitator of the Taskforce added: "We welcome the fact that the Scottish Government is for the first time bringing together all of its plans for energy, across the electricity, heat and transport sectors, into one strategy. A major task like decarbonising the energy system will not be achieved on a piecemeal and incremental basis, nor without an integrated long-term plan.
"This new energy strategy is an excellent opportunity for the Scottish Government to assert overall leadership and control over the nation's energy future. Decisions will need to be made, and 'low regrets' options taken forward now, rather than waiting for silver bullets in the future."
The draft Scottish Energy Strategy, published yesterday, sets out the Scottish Government's vision for an integrated system-wide approach to energy. The consultation on the proposals ends 30 May 2017.
---
Latest News