Metro-mayors – Will they really make a difference?
Published on: 27 March 2017
Metro-mayors have been championed as a way to give a new lease of life to local and regional growth and politics.
Hype and expectation
Now, as campaigning steps up ready for the elections in May, Newcastle University's Centre for Urban and Regional Development Studies (CURDS) is asking if they can really live up to the hype and expectation.

The centre, which is celebrating its 40th anniversary this year, is posing four big questions about the next wave of local governance:
• Will metro mayors facilitate economic growth?
• Will they provide authoritative and visible leadership?
• Will they enhance local accountability and democratic engagement?
• Will the mayor work better at the metropolitan – rather than city – level?

CURDS, along with the Royal Geographical Society (with the Institute of British Geographers) are hosting a debate which will examine the claims.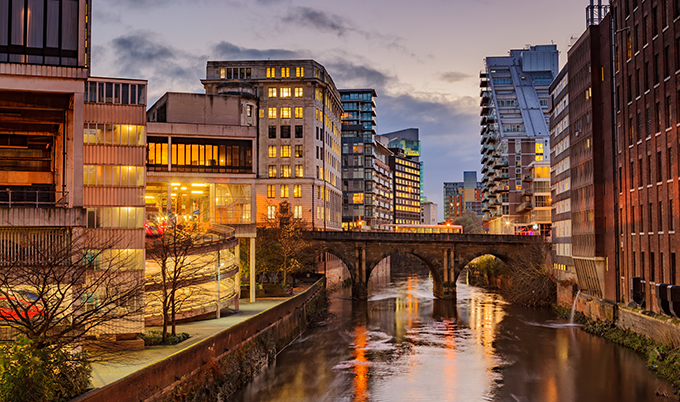 Excellent speakers
Professor Andy Pike, Director of CURDS, said: "A lot of claims have been made about what metro-mayors will do and how they will do it. But there's not a great deal of evidence to back them up. This doesn't mean CURDS is against metro-mayors but we do need to understand more about what we really can expect from them.

"It's very hard to compare what the English version of metro-mayors will be able to do with international examples across the world because there are many different types of mayors with different powers and resources.

"Even this next wave of metro-mayors will not have the same powers as each other. We want to understand more about what they will realistically be able to deliver.

"We've got some excellent speakers coming along to our debate to discuss these issues and I'm expecting to hear some interesting views on what metro-mayors can achieve."
Fortieth anniversary
Chaired by journalist Peter Hetherington, speakers at the event include:
• Naomi Clayton, Policy and Research Manager, Centre for Cities
• Victoria Bettany: Senior Researcher, Centre for Local Economic Strategies
• Aileen Murphie: Director, Department for Communities and Local Government and Local Government Value for Money, National Audit Office
• Professor Andy Pike, Director of CURDS, Newcastle University
• Tom Walker: Head, Cities and Local Growth Unit, Department for Communities and Local Government
The debate is one of a series of events being held to mark the 40th anniversary of CURDS. Since it was founded in 1977, CURDS has established and sustained a significant national and international reputation for academic excellence and policy relevance in the field of urban and regional change, development and policy.

Throughout 2017, the centre is celebrating and marking the achievements of CURDS over its history with a range of events, seminars and a special publication.
The Royal Geographical Society (with the Institute of British Geographers) is the learned society and professional body for geography. Formed in 1830 for 'the advancement of geographical science', today the Society delivers this objective through developing, supporting and promoting geographical research, expeditions and fieldwork, education, public engagement, and geography input to policy.
Metro Mayors: next steps for devolution in England will take place Thursday, 30 March, 5.30pm to 7pm (followed by a networking drinks reception until 9pm), Royal Geographical Society (with IBG), 1 Kensington Gore, London, SW1 2AR.



---
Latest News