Artist and academic gives performance for memorial lecture
Published on: 10 March 2017
Chants, poetry and photography will form the basis of the second Vanessa Knights Memorial Lecture, at Newcastle University.
The past still looms large
Gina Athena Ulysse is a woman of many talents, who will deliver Withering Pasts Or a Rasanblaj of Peculiarities, for the University's Centre for Latin American and Caribbean Studies, on 16 March. Originally from Haiti, she is Professor of Anthropology at Wesleyan University in the USA, an activist, a feminist and a performance artist. She will examine how the past still looms large in the present.

"I am genuinely thrilled to have been invited to share my performance work with the University in honor of the late Latin American and Caribbean Studies scholar Vanessa Knights," said Gina. "I am heartened by the fact that she and I shared an immense appreciation and deep respect for the arts so I do look forward to our collegial rasanblaj." (Rasenblaj is Kreyol for gathering)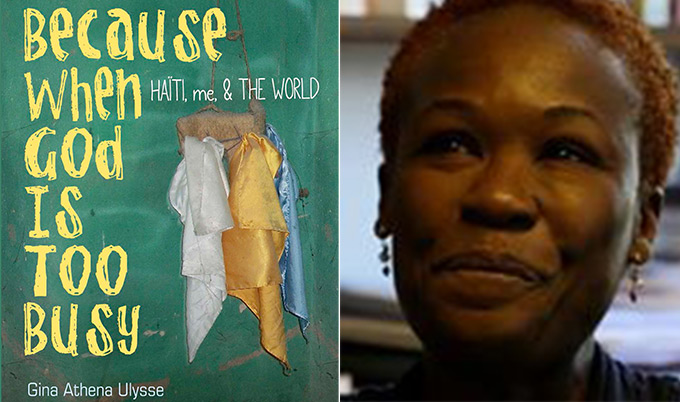 Unique performance style
Professor Rosaleen Howard is Director of the Centre for Latin American and Caribbean Studies. She said: "We are honoured and delighted to welcome Professor Gina Ulysse of the Wesleyan University as our Vanessa Knights Memorial Lecture speaker this year. Gina is a Haitian-American anthropologist, feminist, poet, performance artist and activist who brings a unique performance style to her public appearances.

"As one critic has said of her book on Haiti in the wake of the 2010 earthquake, her writing 'rips through the stereotypes to reveal a portrait of Haiti in politics and art that will change the way you think about that nation's culture, and your own'. Please come and share this special occasion with CLACS and with Gina."
Vanessa Knights
This is the second in a series of annual lectures in memory of Vanessa Knights who was lecturer in the Spanish, Portuguese and Latin American Studies Section of the School of Modern Languages at Newcastle University from 1995 until her early death in 2007. Vanessa was well known and respected in her field. Her work dealt with Spanish-speaking cultures of the Iberian Peninsula and, especially, Latin America and the Caribbean, focusing on music, literature, and popular culture.

Withering Pasts Or a Rasanblaj of Peculiarities will be held at 5pm on Thursday, 16 March in the Barbara Strang Teaching Centre, 1.46. There will be a drinks reception after the lecture.
---
Latest News