Celebrated poet joins Newcastle University
Published on: 3 March 2017
Newcastle University can now boast not one, but three TS Eliot Prize winners on its staff.
Dynamic and distinguished
Northern Irish poet Sinéad Morrissey, who has just taken up her role as Professor of Creative Writing this week, won the prize in 2014 for her fifth collection Parallax.
She joins fellow winners in the School of English Language, Literature and Linguistics Jacob Polley, who won this year for Jackself and Professor Sean O'Brien, whose The Drowned Book took top honours in 2007.
Sinéad, who was Belfast's first Poet Laureate, was attracted by the university's "stellar reputation for English as a general subject area and for creative writing in particular" and is excited to be part of its future.
"I am looking forward to being part of such a dynamic and distinguished creative writing teaching team, and to playing a leading role in the future development of the Newcastle Centre for the Literary Arts," she said.
"I hope I'll be able to enhance the standing of the department still further via my personal research contribution. I also hope to foster strong links between creative writing and the wider community, non-HEIs and a range of international partners."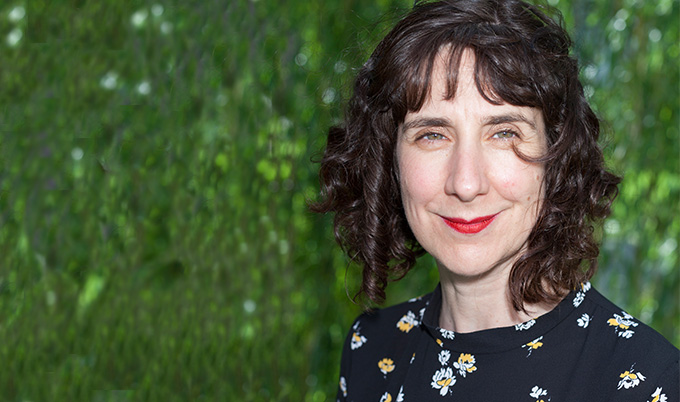 A great day
Her work has received numerous accolades including the Patrick Kavanagh Award (of which she was the youngest ever winner), the Michael Hartnett Prize and the Irish Times/Poetry Now Award. In 2007 she took first prize in the National Poetry Competition with 'Through the Square Window', a haunting poem that contrasts an image of the dead gathering outside a window with that of a child sleeping peacefully indoors. Judging the T S Eliot prize in 2013, the poet Ian Duhig remarked that Parallax was 'politically, historically and personally ambitious' and 'as many-angled as its title suggests'.
Acclaimed poet Bill Herbert is also Professor of Creative Writing at Newcastle University. "Sinead Morrissey is one of the brightest of a generation of Northern Irish writers who are worthy successors to Heaney, Longley or Muldoon," he said. "Her poetry is formally highly accomplished and shot through with a tragic awareness of the weight of history on the present, while maintaining an audacious directness, and a light and communicative energy.
"She comes from one region of great poetic accomplishment to another, the North-East of Bunting, MacSweeney, O'Brien, and Harrison, where she will be welcomed by one of the liveliest poetry scenes on these islands."
Dr James Annesley, Head of the School of English Language, Literature and Linguistics said: "This is a great day for our school and the University, and I couldn't be more delighted to be welcoming Sinéad."
Widely travelled
Sinéad was born in Northern Ireland in 1972 and grew up in Belfast. Educated at Trinity College, Dublin, she has travelled widely and lived in Japan and New Zealand before returning to Belfast in 1999. In 2002 she was appointed Writer in Residence at Queen's University Belfast, and she was Professor of Creative Writing at the Seamus Heaney Centre for Poetry there before taking up her new position at Newcastle.
---
Latest News