General Election 2017: Comment and analysis
Published on: 9 June 2017
Our experts give their views on the result of the general election
Conservatives shaken by public reaction to austerity
Professor Allyson Pollock, Director of Newcastle University's Institute of Health and Society
A hung parliament was the last thing many people expected to wake up to on June 9th.
What is certain that the Conservative Party has been shaken by the strength of public feeling in respect of Brexit and austerity policies which are currently decimating public services including the NHS and social care, and have contributed to growing inequalities in wealth and in health and increases in poverty.

In the short term, the current dismantling and privatisation of the NHS under the guise of the 44 Sustainability Transformation Plans (STPs) and devolution to local government will continue as NHS England and regional and local government battle it out for power and control of resources.
New injections of money from the Treasury are unlikely and, in any case, in the absence of a new law to reinstate the NHS and integrate social care into the NHS, any new monies will simply siphoned off to private companies including commercial law firms, through the elaborate and expensive contracting machinery which is now in place.

If the Conservatives and DUP can agree on what should go into the Queen's speech, Labour will table amendments in the House of Commons.
It is likely that there will be another election before the year is out, the effect of anti-austerity programmes on our public services will continue to be scrutinised.
The DUP are surely the surprise winners in this election
Dr Sarah Campbell, Lecturer in Modern Irish/British History
While Northern Irish politics featured little in the run up to the general election, apart from being used as a stick to beat Jeremy Corbyn with, the Democratic Unionist Party's website has crashed this afternoon as journalists and political commentators in Britain frantically search 'who are the DUP?' as it becomes part of the minority government.
The DUP are surely the surprise winners in this election. Despite winning just ten seats, they have wiped out support for their unionist rivals in Northern Ireland, the Ulster Unionist Party, increased their percentage share of the votes gaining two seats, as well as becoming the 'kingmakers' in a hung parliament. This comes after a disastrous performance by the party in the Assembly elections just two months ago, where they lost their overall majority in the Assembly. All the more remarkable is the fact that the DUP are the only party that supports Brexit in a region that voted to remain (56%).
Their former partners in government, Sinn Féin, also fared well in the Westminster elections – winning seven of the eighteen seats, a gain of two, and essentially wiping out the moderate nationalist party, the Social Democratic and Labour Party (SDLP). Sinn Féin, however, abstain from taking their seats at Westminster, a policy that dates back a hundred years, because of the oath of allegiance to the Queen. This means that the nationalist population in Northern Ireland (and around 42% of the population who voted) will be without representation in Westminster for the first time since Gerry Fitt was elected in 1966, and brought the issues of discrimination and civil rights abuses in Northern Ireland to the attention of an unwitting British public. Sinn Féin have categorically pledged not to U-turn on this policy, but it remains to be seen whether they can be creative on the issue.
Whatever deal is made between Theresa May and DUP leader Arlene Foster in return for DUP's support, the main losers will be the LGBTQ and minority communities, and women in Northern Ireland due to the DUP's record on gay rights and abortion. It also means that agreement on power-sharing and a fulfilment of the commitments of the Good Friday Agreement will take a back seat for the time being. But this is not the first time that citizens in Northern Ireland have been used as pawns by British politicians who want to maintain power, and likely won't be the last.
The 2017 general election has been quite without parallel
Dr Martin Farr, Senior Lecturer in Modern and Contemporary British History
Sitting throughout the night in studio 2 at BBC Radio Newcastle, in fleeting moments of repose the "presenter's friend" reflected on time and expectations.
One month ago the expectation was for dramatic gains and a Conservative majority in three figures. At 21.59pm last night – and for a week or two before – expectation had settled to a still-substantial Conservative majority of around 80. One discombobulating minute later and expectation became projection: 13 seats lost, and with them any majority at all.
At around 00.00am bookmakers were reporting Jeremy Corbyn being the most likely next Prime Minister; for several still minutes President Trump felt the most natural thing in the world.
Then matters got complicated: Conservative vote share in northern seats suggested the exit poll was inaccurate, and a majority might be back on. By about 02.00am though Conservatives were continually missing their targets, while Labour hit some it wasn't even aiming for. Through egg-caked faces, politicians and commentators sent Twitter into meltdown.
The 2017 general election – or the June 2017 general election as we'll probably find ourselves as having to differentiate it – has been quite without parallel, in both its calling and its outcome. No Prime Minister has so cavalierly made and so momentously failed in a comparable gamble since 2016.
Listen to Dr Farr comment on the election results on BBC Radio Newcastle here from 09.30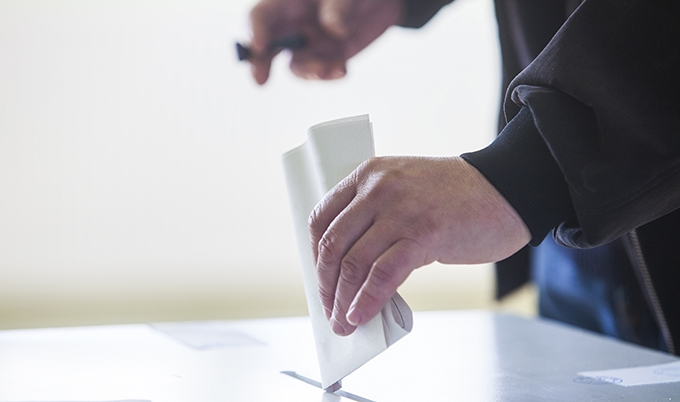 Young people don't vote. Or do they?
Dr Emily Rainsford, Research Associate in Politics
In the run up to the election there was (as often) a lot of chatter about the youth vote mattering, and the polling companies were not sure whether to weight their party preference based on vote intention or previous vote. So young people were problematic to predict. The turnout figures we are seeing suggest that the turnout is up among the younger voters, and throughout the night we saw turnout up in cities where there was a university. It is important to treat these figures with caution at this point before more robust analysis has been done.
If it is the case that youth turnout is up, why is that? To me the concept of the standby citizen comes to mind, coined by researchers at the YES centre at Örebro University in Sweden. Their argument is that young people are engaged and interested in politics, but not engaging at the moment, but ready to do so when the conditions are right. They're on stand by to be active. During the time of youth a lot of things happen, and a lot of opinions are formed. A lot more things happen in your life that seem to have more impact than politics on your life. So who can really blame them for being on stand by?
There are two things that I would argue that have led to the potential increase in the youth vote, primarily in support of Labour.

1. It was a critical time: Young people voted against Brexit.
There was a big generational divide in the Brexit vote, and young people were on the losing end of it. This became the critical point that mattered to young people. The Conservatives went for hard Brexit and farmed the election as another Brexit referendum, so they got another chance to have their voices heard. Labour took a softer stance on Brexit, and it seems quite clear that a substantial part of the Labour surge comes from young voters turning up and voting Labour.

2. They were actively mobilized by Labour: Corbyn and Labour engaged with young voters.
Not only did he do interviews in NME and appeared on the One Show, but the manifesto was different and treated young people differently. Young people were not passive subjects of certain policies, they were active beneficiaries in the anti-austerity message. Young people have been the hardest hit by the austerity policies and Labour took this seriously and proposed scrap tuition fees and zero hours contracts- issues of particular importance for young people.
So it seems like young people are not inherently neither apathetic nor alienated, but they stand by on the sidelines until it's relevant and critical for them to vote. It's down to whether the parties actively mobilise them and have policies that matter to them. It's really a basic rational choice voter model, it's not more complicated than that.
Few winners in a night of high drama
Dr Alistair Clark, Senior Lectuer in Politics. For the full article click here
There were few winners in the UK's wholly unnecessary general election. This may seem a strange thing to say when 650 candidates have just been elected to the House of Commons. Yet, an election called by Prime Minister May to provide a 'strong and stable government' and avoid a 'coalition of chaos', has plunged the UK into a hung parliament unforeseen back in April when Mrs May called the election. Conscious of the risk of analysis at speed after a night's commentating, here are some very early observations on a remarkable night.
Prime Minister May's authority is the first casualty of the result. The Conservative Party has long overrated its ability to win majorities. David Cameron was denigrated for failing to win a majority in 2010 when in reality the Conservatives were so far behind, being able to form a coalition was a considerable achievement.

The 2017 Conservative campaign was ill judged, focused on a leader who looked and sounded uncomfortable. She failed to appear in a debate with other leaders, seldom met any voters in uncontrolled situations and spoke in clichés. The manifesto launch was disastrous. Many other party figures were nowhere to be seen. Brexit, the supposed reason for the election, was not addressed with any of the seriousness which it deserved. In addition to weakening May, this must surely see an end to the robotic, controlled single message type of campaigns run by the party's Australian strategist, Lynton Crosby. Predictions of winning a majority of around 100 now seem hopelessly out of touch. Senior Conservative figures are already talking of Mrs May going, only the timing being in question.
Labour also shares some culpability. While Jeremy Corbyn certainly performed above expectations, this is because they were so low in the first place. Corbyn was underestimated by many, this writer included. He deserves reassessment and his achievement recognised. He is unlikely to be ceding his place anytime soon. He has enthused many, with a fairly radical manifesto.

Labour's campaign was successful to some degree but was never likely to win the election. His chaotic leadership, the party's lack of unity with so many MPs refusing to serve under him, and his at best lukewarm support for remaining in the EU, led the Conservatives to believe that there was no effective opposition. This lulled them into a false sense of security in which they gambled on an election. Had Labour had a stronger leader, the election might not have happened in the first place.
The SNP are also licking wounds. It remains the largest party in Scotland but has fallen from 56 seats to 35, losing some major party figures such as former leader Alex Salmond along the way. The push for an early independence referendum off the back of Scotland's vote to remain in the EU in 2016 now looks premature. Many of its voters in rural and fishing areas were anti-EU. The SNP could only go downwards; it held all but three of Scotland's seats and achieved 50% of the Scottish vote in 2015. But no polls had suggested the party would lose more than about 12 seats. Being still the third party in parliament means that the SNP will still hold some potential power at Westminster in the hard bargaining between parties that will now happen. But some hard thinking will need to be done about a second indyref, and a sustained period of concentration on public policy delivery in Scotland is necessary.
---
Latest News