Talk will put Black British history in the spotlight
Published on: 3 October 2017
Leading historian David Olusoga will be coming to Newcastle University later this week to talk about black history in the UK.
A forgotten history
His talk takes place on Thursday 5 October and coincides with Black History Month, which runs throughout October.
The theme of David's talk will be Black and British: A Forgotten History, and will cover areas similar to those featured in David's 2016 landmark BBC history series and book of the same name.
These set out to challenge the idea that black history is only of interest to black people. In bringing little-known stories to the public, David proposes that Black history from as far back as the Roman period should be considered as an integral part of mainstream British history.
His other BBC series, Britain's Forgotten Slave Owners, won a BAFTA last year and he is currently writing a new history of slavery, 5000 Years a Slave, as well as White Slavery & the Black War, a new history of the British colonisation of Tasmania.
The Nigerian-born historian, grew up in Newcastle in the 1980s, and current Newcastle Central MP Chi Onwurah will introduce David's talk.
David's parents met while studying at Newcastle University in the 1960s, and his talk takes place during Freedom City 2017, the city-wide programme that commemorates the 50th anniversary of Newcastle University awarding an honorary degree to Dr Martin Luther King in 1967.
David Olusoga said:
"I'm looking forward to being in my home town – particularly at a time when the anniversary of Dr King's visit is being remembered.
"Black people are the missing piece of British history; we need to develop a different way of remembering our past if we are to bring about the equality that Dr King and others fought for."
The talk is being presented by Newcastle University's School of English, Literature and Linguistics, and is the latest in the visiting speaker series that the school organises each year.
Dr Hannah Durkin said: It's a huge privilege to welcome David Olusoga to Newcastle University as part of the School's visiting speakers series. We try to get some of the best experts in their field to take part in our series and are especially excited to get David. He's done such important work to highlight the centuries-long Black presence in Britain and has been an inspiration to me and many of my colleagues."
Black and British: A Forgotten History takes place 5.00pm – 6.30pm in lecture theatre 3, Herschel Building, Newcastle University. The event is free and open to all but seating will be on a first come first served basis.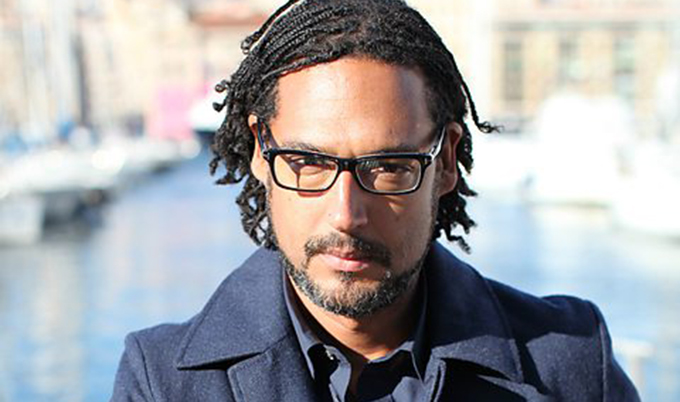 ---
Latest News