Trust appoints leading professor as new chairman
Published on: 16 November 2017
Professor Sir John Burn has been confirmed as the new Chairman of The Newcastle upon Tyne Hospitals NHS Foundation Trust.
This is a key leadership appointment for the Trust, which is one of the most successful teaching trusts in the country with more than 1.69 million patient contacts a year and around 14,000 staff. Rated "Outstanding" by the Care Quality Commission, the organisation has more than 2,250 beds and offers the second highest number of specialist services than any other group of hospitals in the UK.
Sir John's appointment was confirmed by the Trust's Council of Governors this week after an exhaustive recruitment and selection process. On 1 December 2017 he will take over from Kingsley Smith, who has completed over ten years as the Trust's Chairman.
The new chairman was born and grew up in County Durham and moved to Newcastle as a medical student in 1970. After completing his early training in Newcastle he spent four years at the Hospital for Sick Children, Great Ormond Street before returning in 1984 as the North East's first consultant in the new specialty of Clinical Genetics. He went on to lead the NHS Northern Genetics Service for 20 years. In 1991 was appointed as Professor of Clinical Genetics at Newcastle University where he continues to lead a cancer research programme.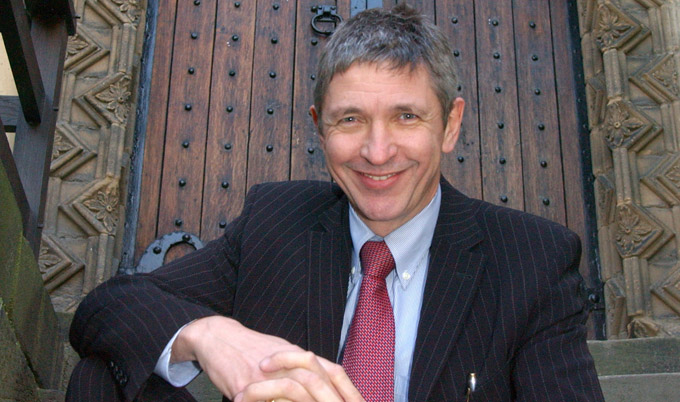 Senior roles
Sir John is currently a Non-Executive Director with NHS England and has filled a number of Government advisory roles. He is a Senior Investigator with the National Institute of Health Research, Chair of the international Human Variome Project, and chair of the successful Newcastle Biotechnology company, QuantuMDx ltd.
Knighted in 2010 for his services to medicine and healthcare, Sir John was one of 20 "local heroes" from the last 60 years chosen by the people of Newcastle to be recognised with a brass plaque on Newcastle Quayside.
Commenting on his appointment, Sir John said: "The Newcastle upon Tyne Hospitals NHS Foundation Trust is a hugely successful organisation with thousands of highly skilled staff dedicated to providing the best possible care for the people of the North East and beyond.
"We face increasing pressure from both tightening financial resources and growing patient need but we will respond positively, as we always have. I am honoured to have been chosen to help lead the Trust through the next phase of its evolution."
---
Latest News