Popular culture conference
Top documentary maker to visit Newcastle University
Published on: 17 November 2017
Rob Lemkin's talk, Investigative Film Journalism and the Real World, forms part of both the University's Popular Culture and World Politics conference and its Insights Public Lecture Series.
Multi award winning
Rob directed the multi-award-winning 2009 documentary film Enemies of the People, about the Cambodian Killing Fields. It has been used by both sides, prosecution and defence, and highlights the gulf between the judiciary and journalism in truth-seeking.
He will recount the film's story, its use in the UN's trial of the Khmer Rouge leaders, and draws lessons about the role of independent investigative journalism in today's media and political landscape.
Rob has produced and directed more than 50 documentaries of the BBC, Channel 4, ITV, Sky and other broadcasters. His latest project follows a black British rap poet and activist across West Africa, searching for the meaning of Joseph Conrad's phrase "exterminate all the brutes".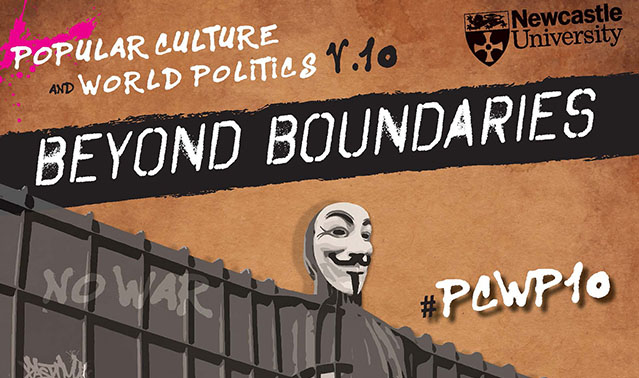 Vitally important
Conference co-organiser, Dr Kyle Grayson, Reader in Security, Politics, and Culture, at Newcastle University said: "We are delighted Rob is coming to speak. The issues he examines in his work are incredibly timely and throw light on the themes we are discussing over the course of the conference."
Delegates from all over the world are attending the three day event, with a number of Newcastle University academics and researchers contributing. This includes Dr Adam Behr, Lecturer in Popular and Contemporary Music, talking about the use of music in general elections and a range of members of the politics department. They include Dr Katharine Wright examining the use of popular culture by NATO, Dr Jemima Repo, discussing how the fashion industry has commodified feminism and Ben Coulson speaking about climate change, popular culture and the future.
Dr Grayson said: "At a time of unprecedented media penetration into our everyday lives and the rise of populist political movements globally, it is vitally important to uncover how politics and culture come together to create common-sense narratives that shape who we think we are, where we fit into the world, what problems we believe are important, and how these problems should be addressed.
"To think critically about politics now, more than ever, requires that one treats popular culture not as side-show, but as a front-line in a war over what people are prepared to believe to be true."
---
Latest News