Winner of the Flambard Poetry Prize 2017 revealed
Published on: 15 December 2017
Lydia Kennaway has walked away with this year's Flambard Poetry Prize.
High praise
Lydia, from Yorkshire, won £1,000 for the winning entry, which was announced last night (14 December). She is a student on the Writing Poetry MA at Newcastle University and her poems have been published in Pennine Platform, The Rialto and the Hippocrates Prize Anthology.
Her collection of poems, which are all linked by the theme of travelling on foot, drew high praise from judges, poets Ellen Phethean and Rebecca Goss.

"'I am delighted to have won the Flambard Poetry Prize, an award all the more significant when the judges were two of my poetry heroes, Rebecca Goss and Ellen Phethean," said Lydia. "As a late-starting early career poet, I couldn't ask for more timely encouragement."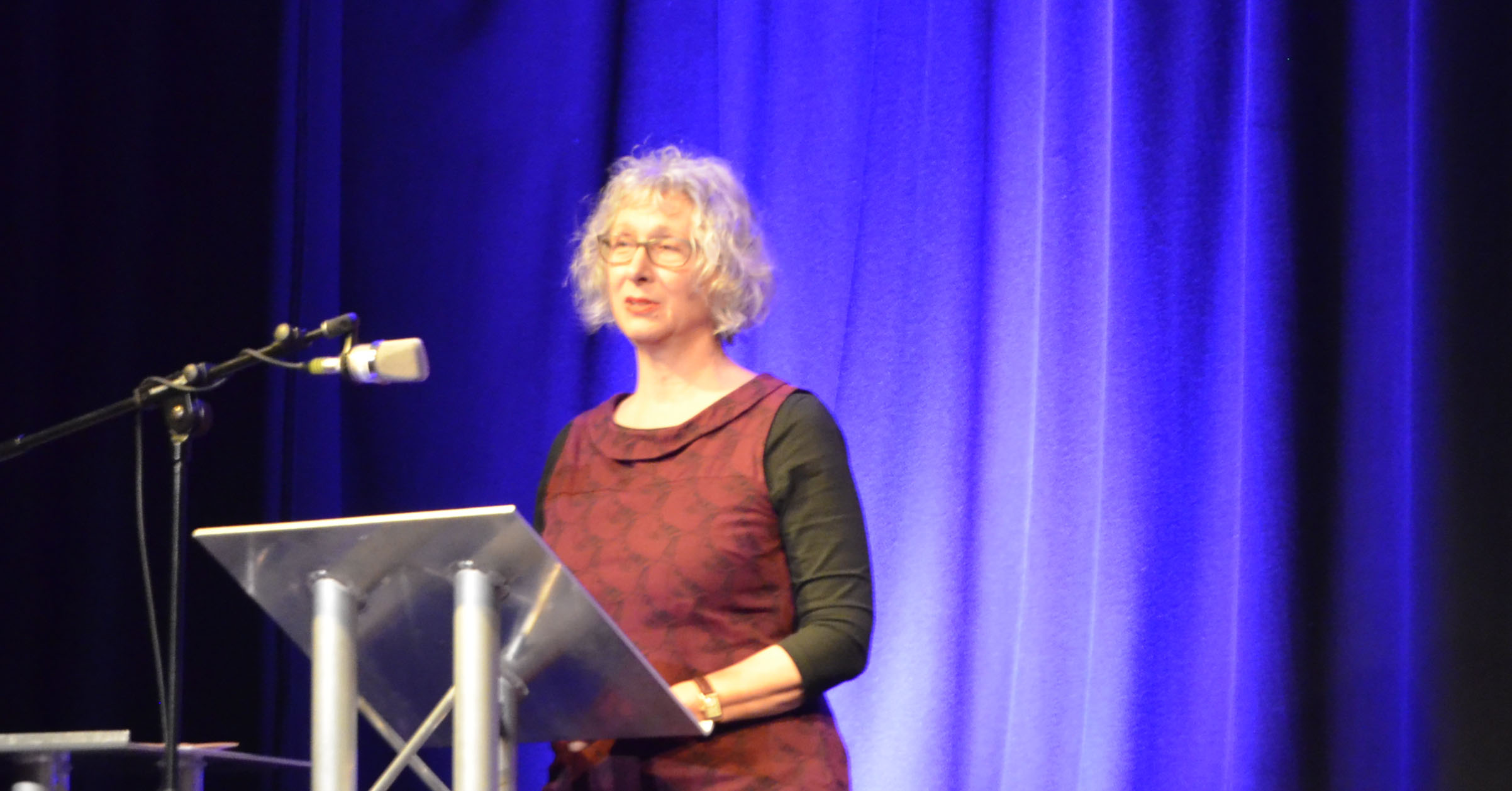 Journey of Discovery
"Her idea to document different bodies walking through an array of landscapes was fascinating and highly original," said Rebecca Goss. "Every time I read Kennaway's entry, I put the poems down wanting more."
Ellen Phethean said: "Lydia Kennaway took us on a journey of discovery. The theme of walking that linked the poems gave them a coherence, and meaning was strengthened by rhythm and thoughtful line breaks, leaving us wanting to read the rest of the collection."
The Flambard Poetry Prize is awarded annually to the best group of up to five poems submitted by a poet who has not yet published a single-authored pamphlet or collection.
It is run by Newcastle University's Centre for the Literary Arts (NCLA), and was created in recognition of the achievements of the Flambard Press, which was one of the finest small independent presses in the country. It published acclaimed poetry and fiction before it closed in 2012. The University holds the Flambard Archive.
Vibrant poetry
The judges praised runner-up Natalie Ree's work too. Rebecca Goss said: "Her hugely imaginative poems burst with engaging detail and tender observation." Ellen Phethean said: "They moved and intrigued us and left a sense of mystery, of more to be discovered."
Sinéad Morrissey, Director of the NCLA said: "This year's competition shortlist is proof of the vibrancy of contemporary poetry in the UK, and of the very high standard of poets at the beginning of their careers. All entries are judged anonymously, and we're especially delighted that one of our own students is this year's competition overall winner, with another former student also being shortlisted. Newcastle University is clearly the go-to destination for aspiring poets."
---
Latest News