Research project launched to crack aspirin's anti-cancer properties
Published on: 6 February 2018
An international study involving Newcastle University has been launched to answer the final questions before aspirin could be recommended to reduce cancer risk.
Studies have estimated that widespread use of low-dose aspirin could lead to a 10% drop in the number of people dying from some cancers, but for every 17 lives saved by preventing cancer or heart attacks there would be two deaths caused by strokes, bleeding or ulcers.
While research has shown that taking aspirin for 10 years would have benefits for most people between the ages of 50 and 70 years old, there needs to be a way to identify those who are at a high risk of bleeding to enable it to be used more widely.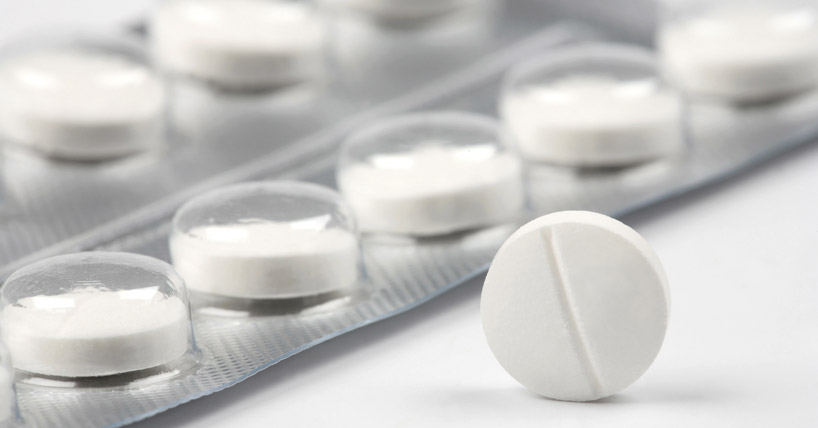 International collaboration
To address this, experts at Newcastle University have joined collaborators from around the world to find out who is likely to benefit most from the aspirin and who is at greater risk of bleeding side-effects.
The researchers will also investigate what the best dose is, how long to take it for and how the drug works to reduce cancer risk.
Professor Sir John Burn, professor of clinical genetics at Newcastle University, is an expert working on the study which is being led from Queen Mary University of London.
Professor Burn said: "I am delighted to be part of this major new initiative. Our international group of research teams with expertise in the role of aspirin in cancer prevention will use this major funding to better understand underlying mechanisms."
While the mechanism that aspirin uses to reduce pain is well known, little is known regarding how aspirin cuts cancer risk. The researchers hope to unravel this, which could lead to a new drug designed to have the same benefits of aspirin but without the side-effects.
The researchers, a collaboration of lab researchers, epidemiologists and clinical trial experts from institutes including Newcastle University, Harvard and University College London, will also explore why aspirin appears to only have a powerful effect on some cancer types.
Reduces risk
There is strong evidence that aspirin reduces the risk of bowel cancer, some evidence it can cut the risk of stomach and oesophageal cancers, and potentially a number of other cancer types.
Professor Jack Cuzick, Cancer Research UK's epidemiology expert and lead researcher of the study, said: "This is a wonderful opportunity to finally answer the questions that stand in the way of aspirin being more widely used to cut cancer risk.
"By bringing together researchers from the lab right through to epidemiology - who've not had the opportunity to work together before, it will help us to understand how aspirin prevents cancer and who will benefit most."
This trailblazing work is funded by Cancer Research UK and supported by the Cancer Research UK Catalyst Award, which backs population health researchers to come together and tackle research problems over and above what they could do individually, with funding of up to £5 million over five years.
Dr Fiona Reddington, head of population research at Cancer Research UK, said: "Bringing together the world's leading researchers to tackle some of the biggest challenges in cancer is at the heart of the Cancer Research UK Catalyst award.
"This team will have the unprecedented opportunity to understand the major role aspirin can play in preventing cancer."
---
Latest News