Research community unite to celebrate cancer drug
Published on: 5 February 2018
Scientists are uniting with fundraisers in Newcastle today to celebrate the discovery of a life-extending cancer drug developed in the region, ahead of its possible European licensing.
Rucaparib – also known as Rubraca® - the drug offers a lifeline to women with advanced ovarian cancer, who have received two or more prior chemotherapies and whose tumours have a BRCA gene mutation.

The drug is a result of 30 years research at Newcastle University, funded by Cancer Research UK, and unwavering support from fundraisers and researchers at the Northern Institute for Cancer Research.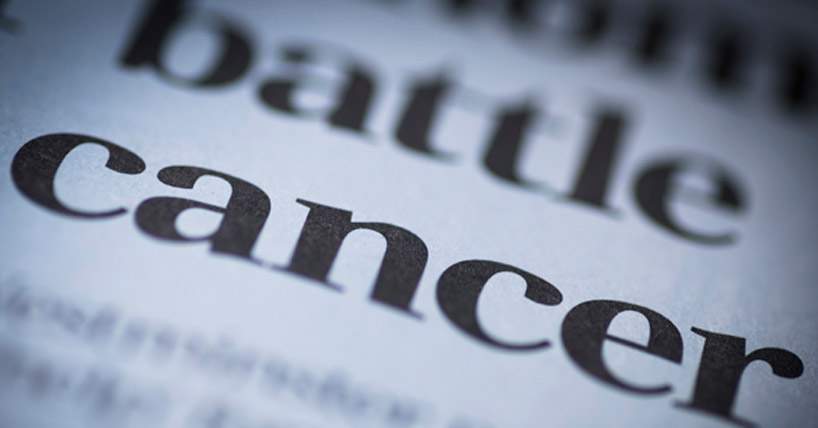 Exciting drug
Rucaparib is one of an exciting new group of drugs known as PARP inhibitors that specifically exploit a defect found only in the cancer cells, allowing the tumour to be targeted with less harm to normal tissues than can be caused by less targeted treatments like chemotherapy.
The project that led to its discovery was among the first of the Newcastle Cancer Drug Discovery Group that started at Newcastle University, involving the Northern Institute for Cancer Research and a team of Cancer Research UK-funded scientists.
Rucaparib went into phase 1 trials in 2003, with Ruth Plummer, Professor of Experimental Cancer Medicine at Newcastle University, writing the prescription for the first patient in the world to be treated with the drug and the first ever cancer patient to be treated by a PARP inhibitor.
Professor Plummer said: "It was always clear we had a drug that did something and the licencing of rucaparib will offer new hope to women with advanced ovarian cancer and has the potential to save the lives of cancer patients all over the world.
"We have some patients from the first trials, before its use for ovarian cancer whose scans are currently clear and have been for some years now. The patient from our first trial doesn't even come to clinic now – he's been discharged, so there is potential for it to help many people, not just those with ovarian cancer."
During its discovery rucaparib stimulated high levels of commercial interest and is now being developed and marketed by Clovis Oncology. The Food and Drug Administration (FDA) in the United States approved rucaparib for use in December 2016, having previously identified it as a breakthrough drug.
Approval by the European Medicines Agency is expected this year and if the drug is then approved by the National Institute for Health and Care Excellence (NICE) and the Scottish Medicines Consortium, doctors would be able to start using the drug to treat patients that meet the criteria.
Celebrating success
To celebrate the drug discovery and showcase the successful collaboration between Cancer Research UK fundraisers and researchers a celebration event is being held at the Great North Museum today (February 5th).
Amy Fawcett, Research Engagement Manager for Cancer Research UK, said: "None of this would have been possible without the generous support of Cancer Research UK fundraisers and volunteers and we are delighted to welcome both researchers and fundraisers to this celebration event, the first of its kind."
As part of the morning session researchers will explain how the drug was discovered and the impact it will have for patients.
There will also be the opportunity to see 'Inhibitor', an incredible audio visual installation created by artist Ed Carter, which represents healthy and cancerous cells undergoing PARP Inhibition treatment.

The piece features a spectacular series of fluorescent microscopy images accompanied by a brass quintet melody representing the structure of PARP protein itself.
Amy added: "Inhibitor brings the science behind PARP inhibitors to life in a way which is truly engaging and innovative. This is a great opportunity for us to be able to showcase the research that takes place here in Newcastle and give our supporters the opportunity to learn more about our work."
The afternoon session will give researchers and medical professionals from Newcastle the opportunity to come together to reflect on the science behind the development in more detail.
Expert team
Experts from the research community that have helped get rucaparib to this stage will be presenting at the event.
Guest speakers include Professor Newell, Emeritus Professor of Cancer Therapeutics at Newcastle University. He was Director of Translational Research at Cancer Research UK from 2006 to 2009 and was part of the multi-disciplinary team that discovered and developed PARP inhibitors.
The team which developed rucaparib include Professors Hilary Calvert, Nicola Curtin, Barbara Durkacz, Bernard Golding, Roger Griffin and Ruth Plummer - they were awarded the inaugural Cancer Research UK Translational Team prize for their work.
Professor Plummer said: "It has been very exciting and rewarding to see our original vision come to fruition through the brilliant and dedicated drug discovery unit team, working closely with several fundamental research groups – teamwork, talent and dedication is the key, all the way down the line.
"Drug discovery is an immensely complex endeavour involving teams of scientists and patients on the clinical trials working together, and in this case fundraisers raising vital funds.
"This event is designed to celebrate the work, but also to show how drug discovery connects academic innovation to industry with the long-view aim of providing new medicines for patients."
---
Latest News