Business and University identify Degree Apprenticeships opportunities
Published on: 14 May 2018
Senior managers, academic and professional staff at Newcastle University have been meeting with the region's employers in order to develop relevant apprenticeship training in areas of high demand.
The University hosted an event on campus, at which employers had a chance to share details of their training needs and to find out how they can work with Newcastle University to develop degree apprenticeship programmes.
Professor Chris Day, Vice-Chancellor and President, and Chi Onwurah MP, welcomed over 40 employers, while Professor Suzanne Cholerton, Pro-Vice-Chancellor, Learning and Teaching, provided an overview of Newcastle University's ambitions in relation to apprenticeships.
Professor Cholerton said: "We aim to be a key provider of Degree Apprenticeships and we want to work with local businesses to create apprenticeships that are relevant to them.
"We heard from many employers about the importance of digital skills, leadership and management, construction industry skills, as well as a number of other areas. We will be taking this agenda forward in order to support the workforce in the region and help ensure the economic prosperity of the North East.
"We are excited about harnessing our world-class teaching and research to help develop talented and highly-skilled workforces."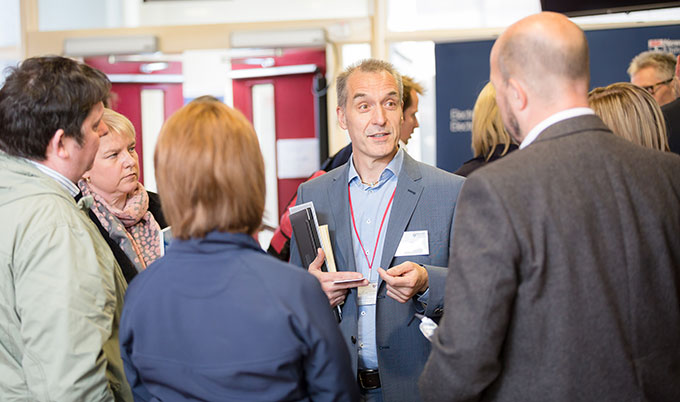 Helping address essential skill gaps
The aim of the apprenticeships scheme is to bring together training and paid work, as degree apprentices spend at least 20% of their time in off the job training and the rest with their employer. The apprentices will obtain a Newcastle University degree as well as a recognised apprenticeship qualification.
Apprenticeship Standards are grouped in various levels, from Level 2 (GCSE) to Level 6 (Bachelor's degree) and Level 7 (Master's degree). Newcastle University will principally support the delivery of a Degree Apprenticeships at Level 6 and/or Level 7.
The event showcased Newcastle University's first apprenticeship programme. Led by Dr Stuart Edwards and Dr Neal Wade, the Power Engineer Integrated Degree Apprenticeship will be ready for delivery from September 2018.
Dr Edwards and Dr Wade presented at the event, sharing details of the Level 7 apprenticeship and how the University worked with employers to create it.
Dr Edwards, Dean of Undergraduate Studies, Faculty of Science Agriculture and Engineering, said:
"The afternoon was a great success brining academic and business colleagues together to explore a wide range of apprenticeship opportunities encompassing many of our subject specialisms in the SAgE Faculty and the wider university.
"The future of work for our graduates is changing rapidly and working with employers in the development of our Power Engineer Integrated Degree Apprenticeship has been hugely beneficial in deepening our understanding of evolving business needs"
Dr Wade, leading Degree Apprenticeship development, added:
"We welcome the close links with employers that are created by providing Apprentice training, it has required us to consult widely and develop some exciting new elements that differentiate this programme from our current MEng qualification.
"Discussion of these features with Employers, Apprentices and our staff at the University has shaped the development of the Power Engineer programme, so that we meet the needs of each party involved."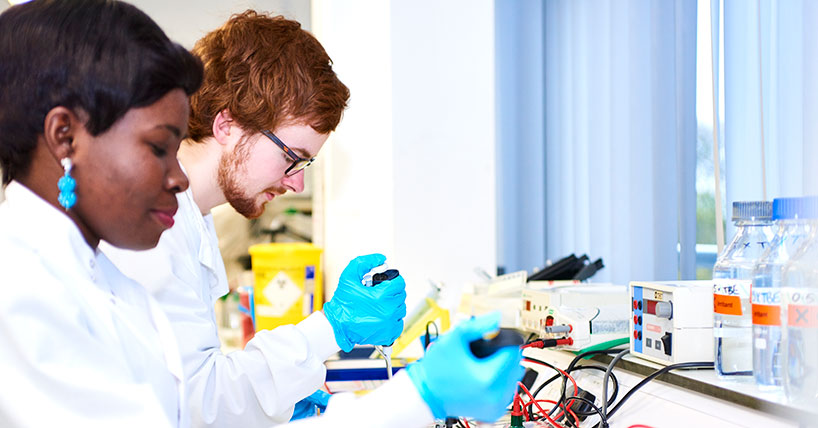 Degree Apprenticeship Development Fund
A total of £4.8m government money has been provided for the Degree Apprenticeship Development Fund and awarded to selected universities and colleges across England.
The successful projects involve more than 60 higher education institutions and further education colleges and will aim to develop 4,500 new apprenticeship places.
Employers who want to get involved in future events or would like to discuss opportunities for developing Degree Apprenticeships should contact Professor Simon Pallett (simon.pallett@ncl.ac.uk).
---
Latest News