New degree apprenticeships in power engineering
Published on: 5 October 2017
Newcastle University is helping address essential skill gaps in engineering by offering new degree apprenticeships.
The aim of the scheme is to bring together higher education study with paid work, as degree apprentices spend part of their time in study and part with their employer.
Just under £108,000 has been awarded by the Higher Education Funding Council (HEFCE) to develop a Power Engineer Integrated Degree Apprenticeship for students starting at the University in September 2018.
Designed by employers, higher education providers, and professional bodies, degree apprenticeships enable the development of high level skills, providing an alternative route to a degree and a career.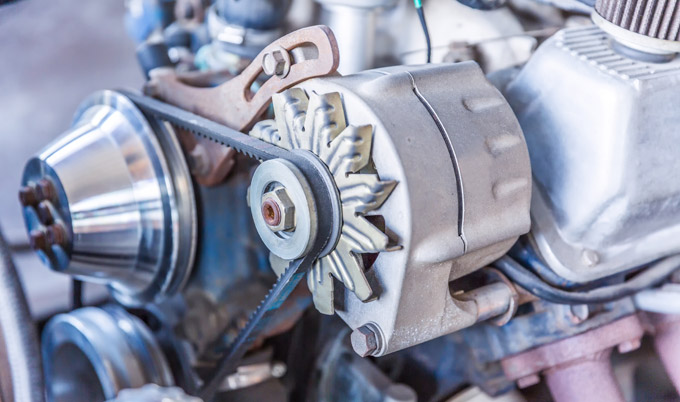 Addressing skills gaps
Dr Stuart Edwards, Dean of Undergraduate Studies for Science, Agriculture and Engineering, said: "Newcastle University has a strong track record in working with industry and recognises the need for degree apprenticeships that will support industry in addressing essential skills gaps in engineering and STEM.
"We are delighted to have secured this funding to support the development of our first Degree Apprenticeship in Power Engineering."
Dr Neal Wade, leading Degree Apprenticeship development, added: "We are excited to be working in partnership with employers, apprentices and other educational institutions to ensure that our plans meet the needs of the dynamic and vital power industry."
Newcastle University was a member of a "trailblazer" group that developed the Power Engineer Integrated Degree Apprenticeship Standard, approved by the Department for Education in February this year.
Over the next few months, the University will consult with stakeholders on the needs of employers and apprentices and develop options to provide an excellent student experience and meet the educational objectives that fit with the delivery of an apprenticeship programme.
The North East has a significant presence of power engineering industrial companies. The University has received enquiries specifically requesting local provision of the Power Engineer Degree Apprenticeship, which will address the national and local skills shortage in this discipline.
Government funding
A total of £4.8m government money has been provided for the Degree Apprenticeship Development Fund and awarded to selected universities and colleges across England.
The successful projects involve more than 60 higher education institutions and further education colleges and will aim to develop 4,500 new apprenticeship places.
Professor Suzanne Cholerton, Pro-Vice-Chancellor, Learning and Teaching at Newcastle University, said: "Newcastle University is enthusiastic about developing new ways of working with employers to offer the best opportunities to develop talented and highly-skilled workforces.
"Increasing the number and range of degree apprenticeships allows more people to access higher education opportunities and develop in the careers of their choice, earning while they learn.''
The awards form the second year of the £10m, two-year Degree Apprenticeships Development Fund programme. In the first year £5 million was awarded to 18 projects involving 45 higher education institutions and further education colleges.
In November, Newcastle University is planning to host an event to engage employers and discuss degree apprenticeship opportunities.
To find out about engineering courses available at Newcastle University click here
---
Latest News