Former VC and experts recognised in Queen's Birthday Honours
Published on: 8 June 2018
Former Vice-Chancellor Professor Chris Brink, top liver and speech experts Profs Dave Jones and James Law, and zero carbon expert Prof Colin Herron are recognised in the Queen's Birthday Honours.
"Testament to talent and expertise"
A CBE has been awarded to Professor Chris Brink for services to Higher Education and one to Visiting Professor Colin Herron for services to Business and to the Renewable Energy Sector. OBEs have been awarded to Professor James Law for services to Speech and Language Therapy and to Professor Dave Jones for services to Liver Disease and Training.
Professor Chris Day, Vice-Chancellor and President of Newcastle University welcomed the news of the honours: "I congratulate all those honoured. This is well deserved and testament to their talents and expertise in areas from shaping the future of education to liver medicine. I am proud Newcastle University has benefited from their knowledge over the years."
CBE for services to Higher Education, Professor Chris Brink
Professor Chris Brink, Vice-Chancellor of Newcastle University from 2007 to 2016 has been appointed a CBE for services to Higher Education.
The South African-born Professor of Mathematics joined Newcastle from Stellenbosch University in the Western Cape. As its Rector and Vice-Chancellor he was credited with leading a transformational project that put teaching quality, diversity and research for public good at its heart. He also initiated, with the city's Mayor, a town-and-gown collaboration called 'Reinventing Stellenbosch' aimed at overcoming the divisions of the apartheid era.
Professor Brink championed the vision of a world-class civic university, ensuring that the institution's research and teaching focused on tackling some of the major challenges facing global society.
Through his leadership, the University gained world-renowned recognition for its work in addressing the challenges of ageing, sustainability and social renewal with notable achievements including the Government's backing for a new National Centre for Ageing Science and Innovation in Newcastle, now the National Innovation Centres for Ageing and Data; and Science Central, now Newcastle Helix, a 24-acre development in the city which is a test-bed for urban sustainability research.
Professor Brink said: "I am honoured and delighted with the award of a CBE, but it really must be shared with all those colleagues at Newcastle University and in the City of Newcastle who supported the key idea of a civic university: that we should not only ask what we are good at, but also what we are good for."
At a national level, Prof Brink has made contributions both on quality and on equality, having served on the Boards of the QAA and the Equality Challenge Unit (which he also co-chaired). He also served on the Board of Universities UK, where he chaired the Student Policy Network, and on the Leadership, Governance and Management Strategic Advisory Committee of HEFCE. Locally he has served on a number of regional Boards, including as founding Board member of the North East Local Enterprise Partnership. He has delivered many keynote addresses at conferences on Higher Education across the world.
A logician who gained his PhD from Cambridge, Prof Brink held academic posts in the University of Cape Town and the Australian National University before he was appointed as Pro-Vice-Chancellor (Research) of Wollongong University in Australia in 1998. In 2002 he joined Stellenbosch University before moving to Newcastle in 2007 and retiring in December 2016.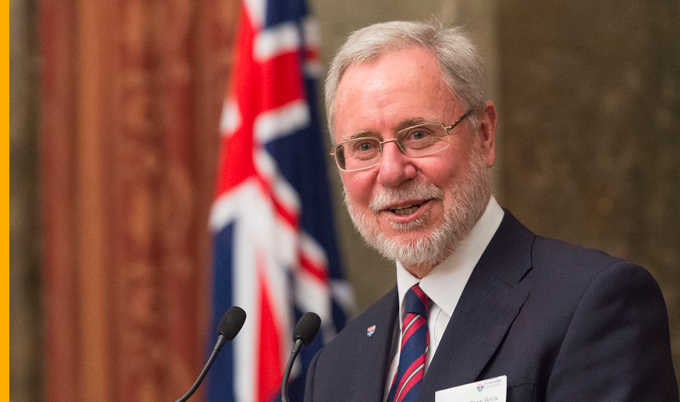 CBE for services to Business and to the Renewable Energy Sector, Prof Colin Herron
Colin Herron, Visiting Professor at Newcastle University and Managing Director of Zero Carbon Futures, a company dedicated to developing new low carbon technologies to power the future, has been awarded a CBE.
He is working with Newcastle University on Newcastle City Futures revolutionising electricity storage systems and solutions for storing energy from renewable sources, shaving peak energy demand and providing other grid services.
The North East already has a leading reputation in electrical vehicle production and his expertise is helping place Newcastle University at the forefront of charging infrastructure.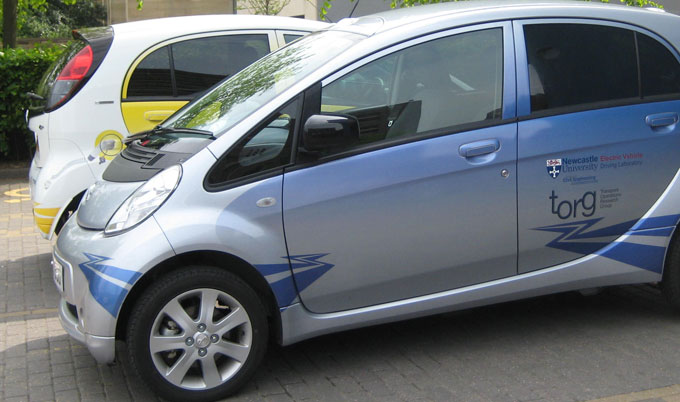 OBE for services to Liver Disease and Training, Professor Dave Jones
Professor Jones, from Newcastle University's Institute of Cellular Medicine, has been awarded an an OBE for his services to liver medicine and clinical academic training.
He has a world-recognised record in delivering the best outcomes for patients with liver problems, particularly Primary Biliary Cholangitis (PBC), by helping develop new drugs and treatment.
Professor Jones is an expert in liver immunology at Newcastle University and Principle Investigator for the UK-PBC Research Consortium.
He leads the internationally renowned autoimmune liver disease clinical service in the North East, hosted by Newcastle upon Tyne Hospitals NHS Foundation Trust and for more than 25 years, he has worked in the area of PBC, starting as a Medical Research Council Clinical Research and Clinical Scientist Fellow.
Working initially on the underpinning biology of the disease, he has translated key mechanistic discoveries into new approaches to therapy.
Professor Jones said: "I am delighted, and very pleasantly surprised, to be awarded an OBE for my work in liver medicine and in academic training. My whole career has been focused on improving the lives of patients with the liver disease Primary Biliary Cholangitis and in helping the next generation of medical researchers. It is nice to know your efforts are seen and appreciated.
"Everything has been done as part of teams and I acknowledge the support and contribution of my colleagues at Newcastle University, Newcastle upon Tyne Hospitals NHS Foundation Trust and the National Institute for Health Research. I also acknowledge the support and passion of the patients with liver disease and, in particular, LIVErNORTH and the PBC Foundation who do so much good work."
The UK-PBC MRC Stratified Medicine programme, which Professor Jones leads, has revolutionised thinking in the disease, defining the unmet need, developing the clinical tools needed to quantify risk and identifying the patient groups who need enhanced therapy in PBC. He has led the evaluation, approval and implementation programmes for the first stratified therapy in PBC, obeticholic acid, which is now available across the NHS.
Professor Jones is the coordinator for the RARE-LIVER European Reference Network, which was set up to support the development of clinical delivery programmes for rare liver disease across Europe. In addition to his clinical and research work, Professor Jones has a long interest in training and is the NIHR Dean for Faculty Trainees. He is the lead for the Liver Disease theme with the NIHR Newcastle Biomedical Research Centre; a partnership between the Newcastle upon Tyne Hospitals NHS Foundation Trust and Newcastle University which supports research to enhance our understanding of causes, therapies and potential cures of several liver conditions.
Dr Lisa Cotterill, Director of the NIHR Trainees Coordinating Centre, said: "Professor Jones has played a critical role in creating the next generation of health researchers by ensuring that our training programmes are of the highest quality and championing secure career pathways for healthcare professionals who choose to engage in research. This OBE is a much-deserved testament to his many achievements."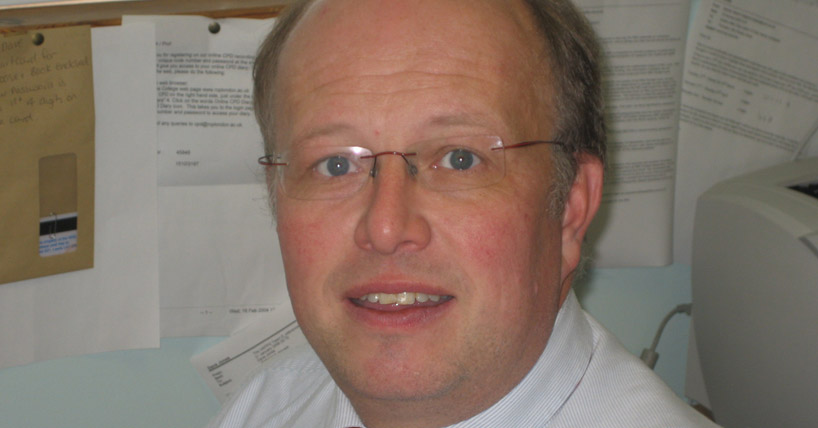 OBE for services to Speech and Language Therapy, Professor James Law
Professor Law leads a European research network looking at how intervention can improve children's oral language skills. Cost Action is a four-year project, which began in December 2014, designed to enhance children's oral language skills by bringing key people together to focus on interventions for children with difficulties learning their first language. He is also lead researcher of an international team of researchers in the UK, the Netherlands and Germany on a NORFACE funded programme grant called SEED: - Social InEquality and its Effects on child Development: A study of birth cohorts in the UK, Germany and the Netherlands which will look at the mechanisms by which the gaps in oral language skills and behaviour that have opened up between more and less disadvantaged children and how these can be closed by intervention.
Professor Law also recently helped carry out the biggest review of speech and language support for children in the UK as one of the four academics who led the three-year Better Communication Research Programme. The £1.5m project arose from the Bercow Review of Services for Children with Speech, Language and Communication Needs. It found that many children's needs are misidentified and that early intervention is important. This led to the development of the "What works for Children with Speech and Language Needs" database an interactive resource of evidence based interventions with over 18,000 users world wide. Most recently, with colleagues at the Institute of Education (UCL) London, he has been funded by the UK's Nuffield Foundation to carry out a randomised controlled trial of an intervention called Talking Time in both the north east and the south east of England.
Professor Law has also played an important role in addressing concerns that 1.5m children will reach the age of 11 unable to 'read well' by 2025, unless urgent action is taken to tackle the reading crisis facing Britain's pupils. This worrying situation prompted leading charities, teachers, parents and businesses to form a coalition - Read On. Get On. - a national mission to support parents and teachers. This report showed that reading with children matters for both mothers and fathers, but the impact of a father's reading – particularly to children after they have started school – appears even greater.
He said: "Oral language skills are fundamental to everything we do whether its in school, forming and sustaining relationships, getting a job and getting promoted and in public life more generally. Yet, all too often, we take them for granted and we don't notice when children, young people and adults find it difficult to express themselves. There are lots of reasons why these differences emerge but we know that they have opened up before we start school and, for many, they remain an issue throughout school and into the workplace. Society needs to better understand these processes and to make better use of the interventions that are available to close these gaps in the early years when it can really make a difference."
Recognition for services to the water industry and business community
Heidi Mottram, CEO of Northumbrian Water Group and Vice-Chair of Newcastle University Council, was awarded a CBE for services to the water industry and business community.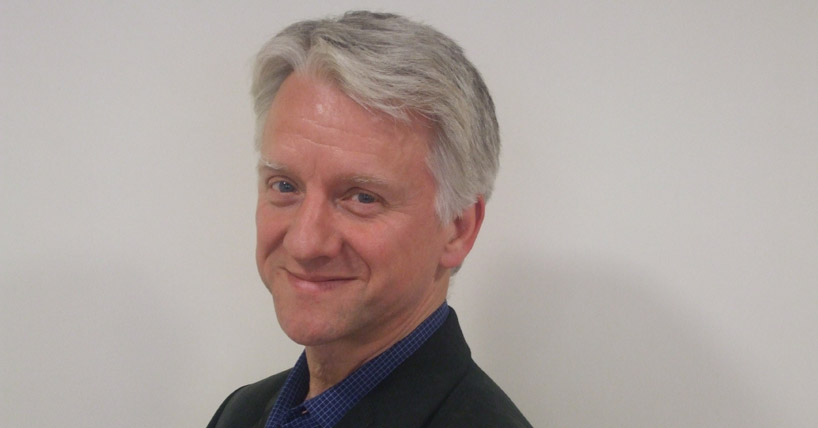 ---
Latest News