Newcastle University ranked top 10 for sport
Published on: 9 July 2018
Newcastle University has scored a top 10 BUCS ranking for the third year in a row.
The University finished 10th overall out of 160 institutions in BUCS (British Universities & Colleges Sport) for season 2017/18. Newcastle collected 2,346 BUCS points, 1,241 league points and 1,105 points through the individual, knockout and cup competitions, an increase of 6.3% from 2016/17. This is Newcastle's second highest ever BUCS points total.
Fraser Kennedy, Performance Sport Manager, Newcastle University, said: "A top 10 ranking and 7th within the Russell Group Universities is a significant achievement and one Newcastle can be proud of when considering the level of competition that sits within the top 25 institutions.
"This achievement is a result of all the hard work and commitment that the staff and student athletes have put in throughout 2017/18. Our BUCS performance will go a long way towards attracting the best student athletes to Newcastle University."
The University entered 78 teams in to the traditional weekly BUCS Wednesday sports programme playing 859 fixtures, winning 401, drawing 54 and losing 404 giving a win rate ratio of 47%.
Professor Suzanne Cholerton, Pro-Vice-Chancellor for Education, said: "Our sustained BUCS success demonstrates why Newcastle is a place where academic experience and sporting excellence go hand in hand.
"The opportunity for students to participate in sport during their time at university plays a key part in the overall student experience. Working in partnership with the Student's Union we are committed to ensuring that opportunities exist for all students to engage with and enjoy sport and to reap the many benefits including promoting a healthy lifestyle and building the skills required to fulfil their personal and professional ambitions."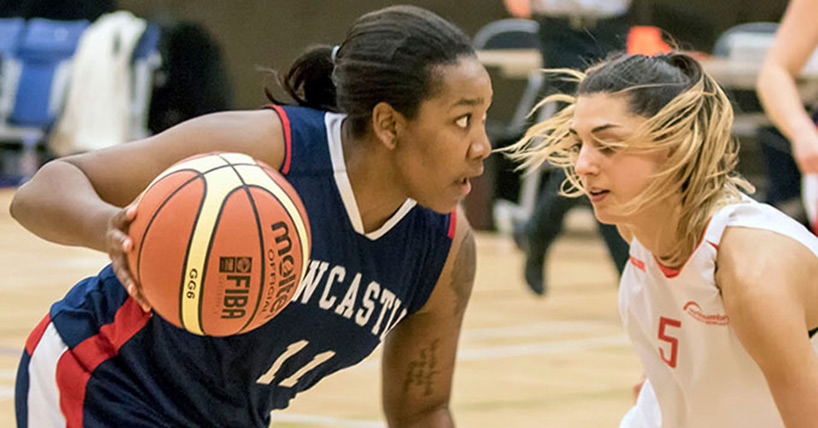 Top of the league
Team Newcastle had 11 teams winning their respective BUCS Leagues, including American Football, Women's Tennis 1sts, Men's Futsal 1sts, Men's Basketball 2nds and Women's Waterpolo 2nds.
Newcastle had its most successful season in the Championship Cup events, with five teams reaching the semi-finals and one making it to the finals that were held at Nottingham University as part of Big BUCS Wednesday.
In the Conference Cup competitions Newcastle featured three finalists, with Men's Squash 2nds winning their competition while Women's Badminton 2nds lost out to Northumbria 1sts and American Football losing by 2 points in their final to Coventry University.
In the BUCS Canoe Wild Water Racing competition, held on the River Washbrun, Yorshire, the Canoe Club gained 13 medals and 2nd overall as a University.
Newcastle University Boat Club were crowned BUCS Regatta Champions gaining the overall Victor Ludorum down at Holme Pierrepont, Nottingham. Newcastle University's 53 boats reach 27 A finals and cruise to 19 medals, making this one of the most successful weekends in the Boat Club's History.
This followed on from a successful BUCS Head campaign held on the river Tyne in February where Newcastle University partnered with Tyne ARC and Tyne United RC to host the event for the third consecutive year. NUBC scooped four gold, seven silver and three bronze medals, retaining the Men's Victor Ludorum title and improving on the successes from the 2017 event.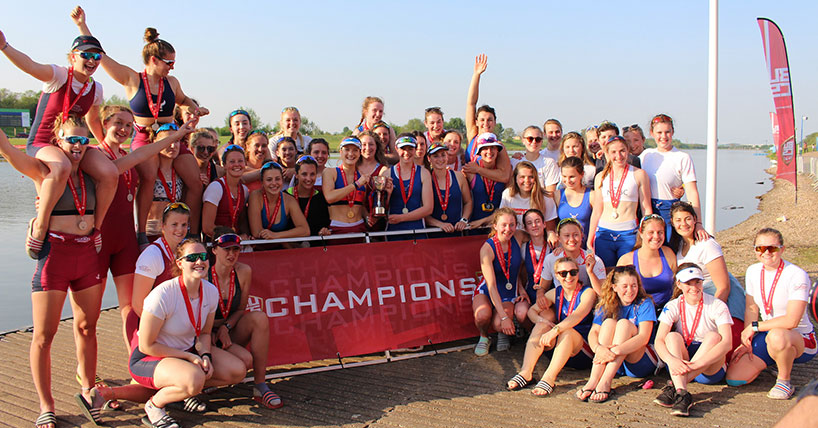 The recruitment of top student athletes from around the world has helped sustain the top 10 BUCS ranking and cement Newcastle us as one of the best performance sport universities in the UK. Team Newcastle welcomed 148 sports scholars who competed across 18 different sports. This is a record number of sports scholars for the University.
Newcastle's consistently high performance on the sports field is backed by the launch of a BSc Sports and Exercise Science degree programme and the investment of almost £32m in new state–of-the-art sports facilities.
Work is underway to increase and improve the University's indoor sports facilities at the University Sports Centre. This will include an additional eight badminton court sports hall, four squash courts, Sport and Exercise Science Labs, a second strength and conditioning room, spin studio, and a larger gym. Work is also due to start at Cochrane Park Sports Ground to create three 3G artificial turf pitches alongside an extended and improved pavilion.
Led by Professor Emma Stevenson, Professor of Sports and Exercise Science, the BSc Sports and Exercise Science degree programme welcomed its first intake of students in September 2017.
New partnerships
Last month, Newcastle University and Newcastle United Foundation kicked off a unique partnership to work together on outreach, education and research programmes across the region. The partners have developed a number of joint projects to encourage learning and promote healthy lifestyles that will make a significant difference to the lives of communities across the North East.
The collaboration includes a jointly-funded PhD studentship, which will involve the development and evaluation of a 12-week community-based exercise and education programme run by Newcastle United Foundation. The programme will focus on both physical and mental health and wellbeing in overweight and obese men in the North East region.
In 2017, Newcastle University became an official partner to the region's only Premiership rugby club, Newcastle Falcons. This three-year strategic collaboration delivers mutual benefits in the fields of sport education, training and research, and includes a jointly-funded Newcastle University PhD studentship based with Falcons staff at Kingston Park Stadium.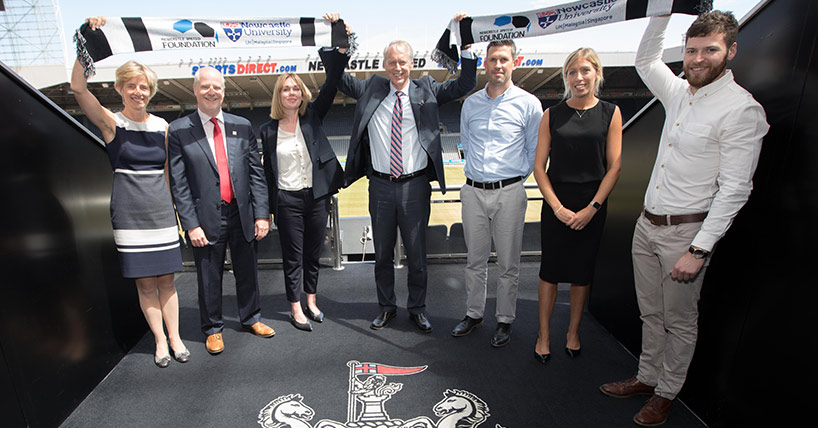 ---
Latest News