Events explore performance and activism the queer and LGBT+ community
Published on: 27 July 2018
A series of events this month will explore issues relating to performance, identity and resistance among the region's queer and LGBT+ community.
Screenings and discussions
'Queer region' will take place over four weeks and will involve film screenings, talks and panel discussions with leading performers, activists, practitioners and academics examining what it means to be LGBT+/queer in the North East.
The series has been organised by the Queer Media, Culture, Heritage (QMCH) network at Newcastle University as part of its ongoing programme of collaborative events around the three key themes of queer media, culture, and heritage.
This opening event, on Thursday 2 August, focuses on drag and identity in the North-East and will explore how drag is shaped by issues connected to heritage, history, social class and cultural change.
Among the speakers will be Dan Cunningham, who performs as Miss Rory at Newcastle's Boulevard cabaret club. This will be followed by a screening and panel discussion of the documentary films Mad for Drag and Paris is Burning.
This will be followed on 9 August by a seminar looking at contemporary issues related to identity, well-being and community faced by the trans community and young people from sexual minorities in the region.
The third event will explore how queer activism can be regarded as a form of resistance and subversion, underpinned by identity, community and heritage in the North East[DT1] . This will be followed by a screening at the Tyneside Cinema of Before Stonewall, the 1984 film about the LGBT community prior to the 1969 Stonewall riots in New York.
The final event in the series, on 23 August, will focus on LGBT+/queer representations of the North East in film, archives and other media. A showcase and panel discussion of films dealing with the theme of queer identity will take place later that day at the Tyneside Cinema.
Dr Gareth Longstaff, lecturer in Media and Cultural Studies at Newcastle University, said: "By bringing together writers, performers, political activists and academics, these events will explore how media texts, experiences and memories are all linked to queer and LGBT+ identity and how they are linked to the particular history, heritage and cultural change of the North East."
The 'Queer Region' events are also taking place as part of part of Newcastle University's 'Inspired by' Great Exhibition of the North programme. Throughout the duration of the Great Exhibition of the North, the University is hosting a variety of public talks, exhibitions and artworks highlighting some of the University's world-leading research in smart cities, sustainability, cultural heritage, and creative arts.
'Queer Region' takes place at the Boiler House, King's Road, Newcastle University. Tickets for the seminars are free, but must be booked in advance. For more information and to register for a place visit qmch.eventbrite.co.uk
Tickets for the screening of Before Stonewall and panel discussion on 16 August are available from the Tyneside Cinema at the standard entry fees. Visit www.tynesidecinema.co.uk for details.
For an up to date list of everything happening on campus as part of Newcastle University's 'Inspired by' Great Exhibition of the North programme visit our events page.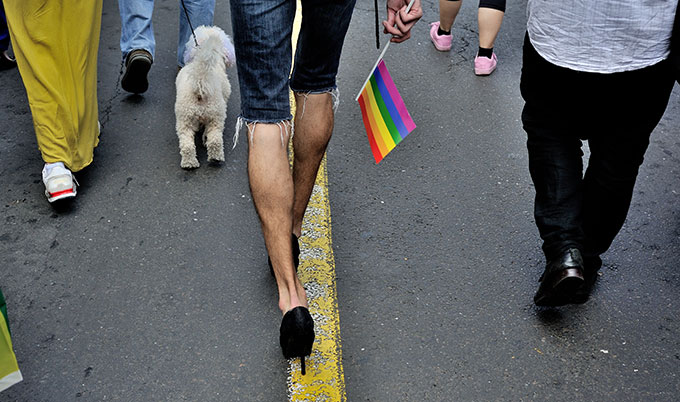 ---
Latest News