Chemical engineering experts toast student business success
Published on: 16 August 2018
Europe's first student-run microbrewery is recruiting brewers ready for the new term.
Stu Brew, which has won international awards for enterprise and sustainability, is supported with expertise from Chemical Engineering.
It brings in students and staff from Mechanical Engineering and marketing, as well as students from Go Volunteer at Newcastle University Students' Union to produce beer.
The sustainable microbrewery, run by students for students, recently picked up silver in the sustainability category in the prestigious Reimagine Education Awards in USA.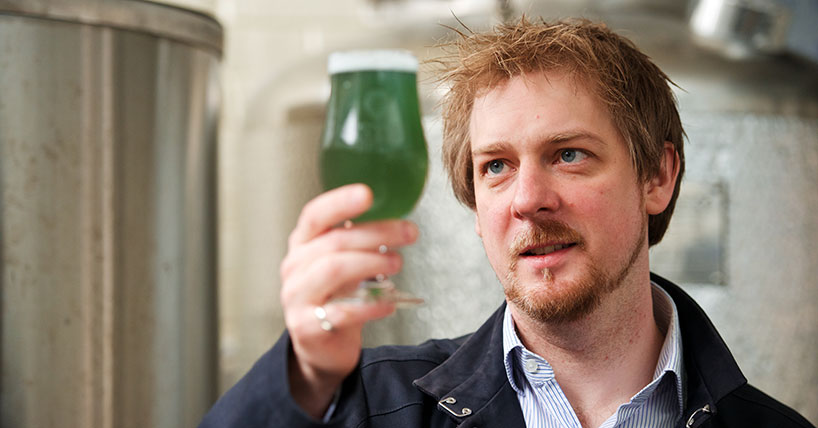 Cheers for student brewers
Dr Chris O'Malley, lecturer in Chemical Engineering at Newcastle University, who leads the research arm of the Stu Brew initiative, said: "Stu Brew is about more than just making beer. We are also conducting our own research into ways to make the brewing process more sustainable and engaging with the local microbrewery community to share best practise."
Profits from Stu Brew, which is managed through Newcastle University Students' Union, are invested back into training and development and overall long-term sustainability of the enterprise.
Reflecting the strong focus on student entrepreneurship at Newcastle, Stu Brew is run as a social scheme to support student development and help improve participants' employability skills.
Launched in August 2013, Stu Brew became one of only 25 environmental and sustainability initiatives in the UK to be awarded funding from the National Union of Students' 'Student Green Fund'.
More than 500 students have been involved with Stu Brew – in leadership roles to guide and deliver the microbrewery enterprise, in practical volunteering to develop recipes, brew and cask beers, and through market research and academic projects linked to the brewery.
The brewery is a 2.5 barrel facility and a 20L experimental kit for recipe design and small-scale brews.
Set up with sustainability at heart, hops are grown on student allotments and the brewing process uses a hot water recovery system to make the process more energy efficient. Spent malt is sent to a local farmer for use as animal feed and hop residue gets composted on the allotments.
Newcastle University has Clearing places available for high-achieving applicants. Students can visit the Clearing website to check available courses.
Clearing hotlines are open: 0800 073 5050.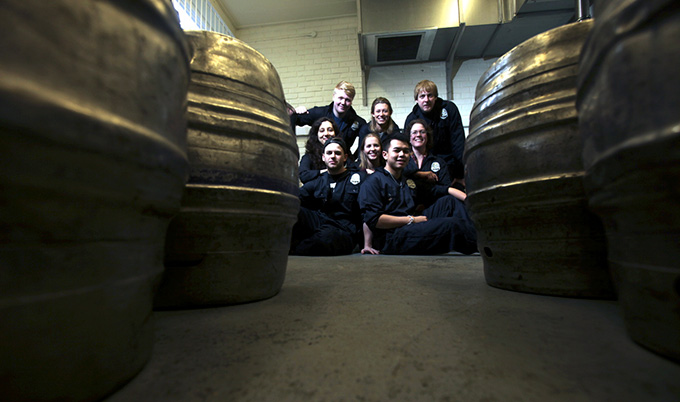 ---
Latest News