Hatton launches exhibitions celebrating women of the avant-garde
Published on: 20 September 2018
Newcastle University's Hatton Gallery is launching a new season of exhibitions featuring award-winning contemporary artists whose work celebrates women of the avant-garde.
New and immersive forms
Exploding Collage marks one year since the Hatton Gallery re-opened with the nationally acclaimed Pioneers of Pop exhibition, following a multi-million-pound refurbishment. The exhibition has been inspired by the idea that Kurt Schwitters' Merz Barn Wall – an internationally significant artwork on permanent display in the Hatton Gallery – applies collage techniques on an architectural scale.
In response to this, the exhibitions will explore how other twentieth-century avant-garde artists also expanded collage into radically new and immersive formats, especially female artists, who were amongst the most pioneering but whose work is often overlooked.
The term 'avant-garde' is used to refer to art that is innovative, radical and experimental, pushing the boundaries of form and subject-matter. Although avant-garde art is a key aspect of modernism, it is not limited to a specific period in time, and is still used today to refer to contemporary art that is radically new.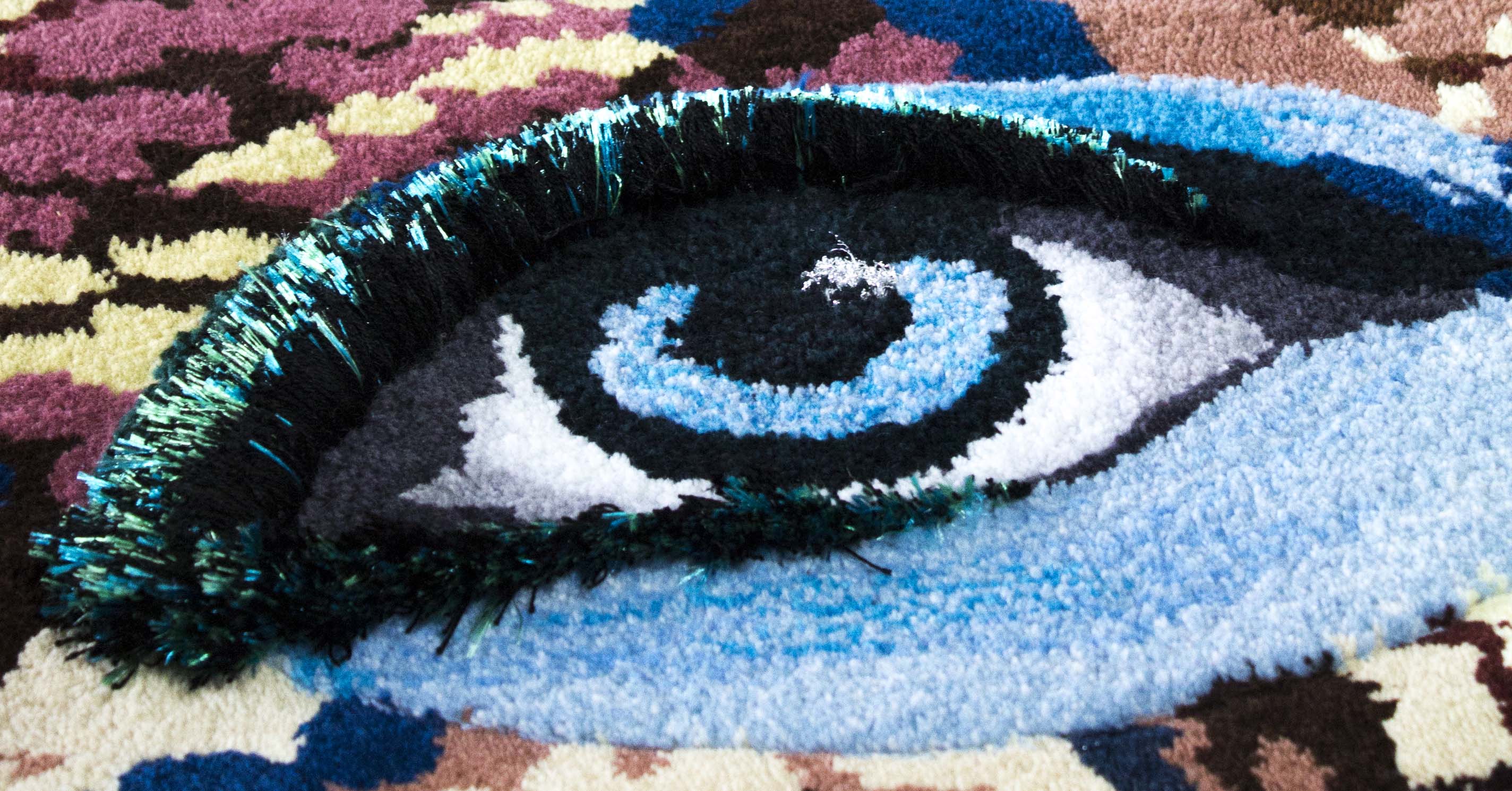 Hidden stories
Julie Milne, Chief Curator of Art Galleries, said:
"Exploding Collage is the next major project in an ambitious programme exploring the canon of modernism in relation to key artists in our collection, but doing so in new ways that enable us to foreground the hidden stories behind iconic moments and movements. We think that this is going to be a very exciting season of exhibitions, which we hope many will enjoy and learn a lot from."
The exhibition features five presentations by contemporary artists whose work celebrates the legacy of important figures who challenged traditional ideas about what collage could be.
Nadia Hebson presents a new commission made especially for Exploding Collage, which explores the idea of clothing as an instinctive form of collage. At the heart of Hebson's installation are two paintings by the English Surrealist, Marion Adnams, whose work she navigates through a purposefully subjective, implicitly feminist lens.
Internationally renowned artist Linder – who last year won the one of the largest art prizes in the UK – will show three new works alongside elements from two interdisciplinary, experimental and deeply collaborative bodies of work inspired by Surrealist artist Ithell Colquhoun, and Modernist sculptor Barbara Hepworth.
Ursula Mayer – 2014 winner of the prestigious Jarman Award – will show her film Lunch in Fur, structured around a fictional meeting between Surrealist Meret Oppenheim, performer Josephine Baker, and photographer Dora Maar, reopening questions of the recognition and disappearance of artistic legacies.
Julia Heslop & Edward Wainwright – Newcastle-based collaborators who work across the boundaries of art and architecture – present Gathering, an installation made up of a sequence of grottoes which will each be dedicated to an avant-garde female artist who has tested the limits of collage.
Heather Ross will premiere her film The Loud and the Soft Speakers, a contemporary restaging of a performance work by Kurt Schwitters, informed by research into two of his largely unexplored works, the 'Pointless' Collage and The Silence Poem, revealing lesser known aspects of his practice and biography.
Sharing their legacy
Madeleine Kennedy, the exhibition's curator, said:
"When curating an exhibition about radical avant-garde art from the early twentieth century, too often it's impossible to fully represent the contribution of women artists, because so little of their work is in public collections. What is really exciting is that there are a number of contemporary artists making work that celebrates these women, meaning their legacy can be shared even if their own work cannot.

"It has been a remarkable experience working with the artists in Exploding Collage and witnessing first-hand their thoughtful approaches to dealing with these complex but fascinating legacies."
Exploding Collage will feature a programme of events, talks, and live art through which artists will add to the presentation, making visible the contributions of more women artists whose work could revolutionise our ideas of collage.
The exhibtion opens on opens on Saturday 29 September. To find out more about more these upcoming exhibitions, visit the Hatton Gallery website. Updates on all Hatton Gallery's latest exhibitions and events are also provided on Twitter and Facebook.
---
Latest News